'Made in Bangladesh' Hyundai cars to hit the roads next year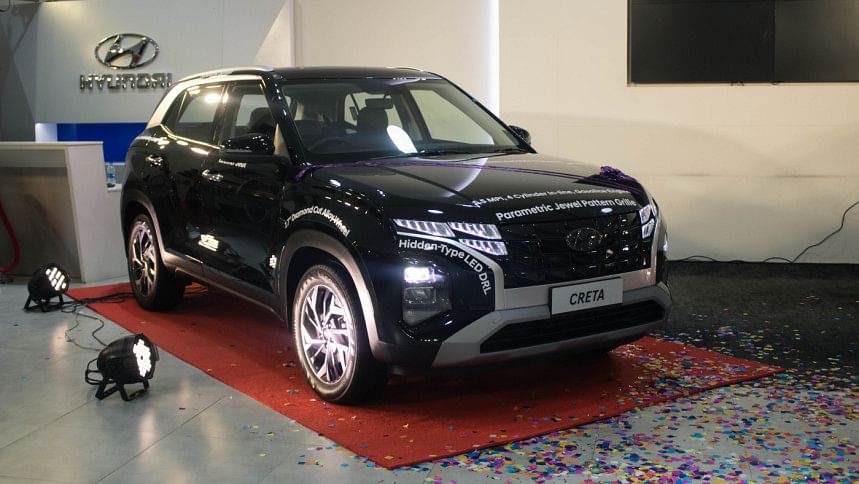 Hyundai unveils the Creta 2023 SUV in Bangladesh
Fair Technology has unveiled Hyundai's new Creta 2023 SUV in the Bangladesh market. The Creta has a 1.5-litre gasoline engine along with a radiator grill. It has also 17-inch diamond alloy rims, a panoramic sunroof, and a 10.25-inch advanced cluster.
The SUV has Continuous Variable Transmission and many other advanced technologies.
 
'Made in Bangladesh' Hyundai cars next year
Fair Technology has recently established the Hyundai Manufacturing Plant at Bangabandhu Hi-Tech Park, Kaliakoir, Gazipur. According to Fair, 'Made in Bangladesh' Hyundai passenger vehicles will hit the road early next year.
At the unveiling ceremony of the Creta, it was announced that Fair Technology will produce Hyundai Sedans and SUVs at its Hyundai Manufacturing Plant at Kaliakoir, Gazipur. Along with these passenger vehicles, customers will get original spare parts and after-sales facilities.