How to use the new Twitter podcasts feature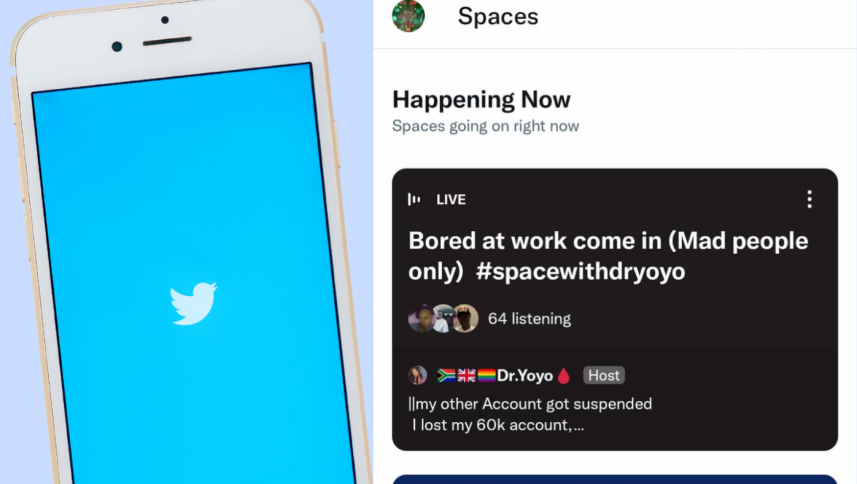 Twitter recently announced the launch of podcasts into their platform, accessible via the redesigned Spaces tab. The feature was officially launched on August 25 and is currently available for Bangladeshi users. 
According to the official announcement, Twitter believes that the podcasts feature is their way of investing in audio creators and extending the scope of conversations on Twitter. This redesigned audio experience is made to be used as simple as possible, relying on a 'hit play and go' system which gives access to uninterrupted podcast listening. Here is a simple guide on how to use Twitter podcasts.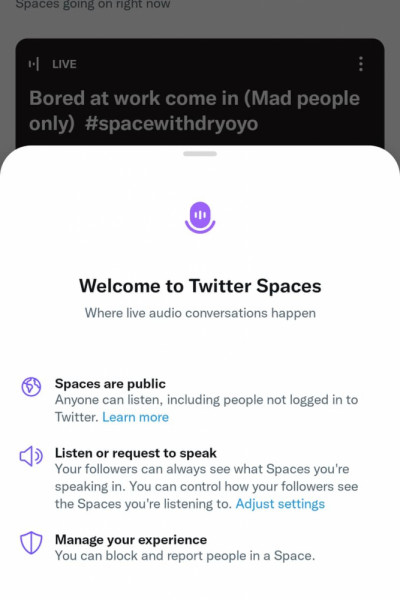 How to access podcasts on Twitter
When you first launch the Twitter app, you will see a microphone symbol in the middle. That's the Spaces tab, where you will get access to Twitter's podcasts. Users can join in the public podcasts anytime, which are accessible via a new section of Spaces that arranges news topics, themes and genres of podcasts under one roof. 
The first section that pops up in the new Spaces tab is the 'Happening Now' section, which shows ongoing discussions on relevant current topics. Under that, you will find 'Get these in your calendar', which lets you schedule future podcasts in your calendar and set a reminder when they air.
How to join a podcast on Twitter
Scrolling a bit further, you will find a variety of topics being discussed live in Twitter podcasts. If you want to join a podcast, simply click on the podcast you see. A new section will pop up that will show all the co-hosts, speakers and listeners currently active in the conversation. Click 'Start listening' to join. Do note that the app by default puts your mic on mute when you join the conversation. If you want to speak, you can click 'Request' to get the attention of the host and await your turn to speak up.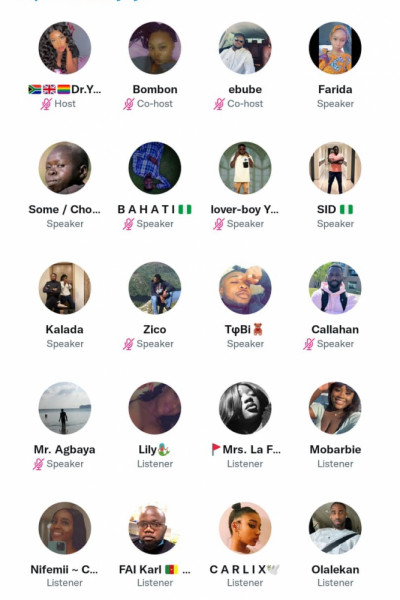 When you join a Twitter podcast, you will be listening to the conversation automatically. If you want to check all the names of the host, co-hosts, speakers and listeners, click the button 'Guests', located to the immediate right of the big 'Request' button. You can also add emojis to the conversation using the emoji button next to the 'Guests' button. There is also an option to share the podcast via copying the link or sending a private message on Twitter. If you want to keep browsing Twitter but keep the podcast on, just click or swipe back on your phone. Twitter podcasts even run in the background as you use other apps without completely closing the Twitter tab.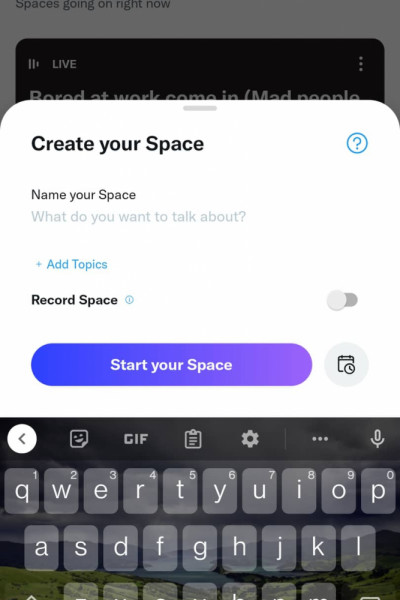 How to start your own podcast on Twitter
If you want to start your own podcast on Twitter, go back to the main Spaces tab. You will see a blue button with a microphone symbol with a plus sign. Click on it, and you can 'Create your Space', with the option to 'Name your Space', 'Add Topics' and start recording.
Keep in mind you need to enable microphone permissions for Twitter in your device's settings for this to work.
Try playing around this new feature on Twitter and join some fun new conversations.