GTA VI may just come out as early as next year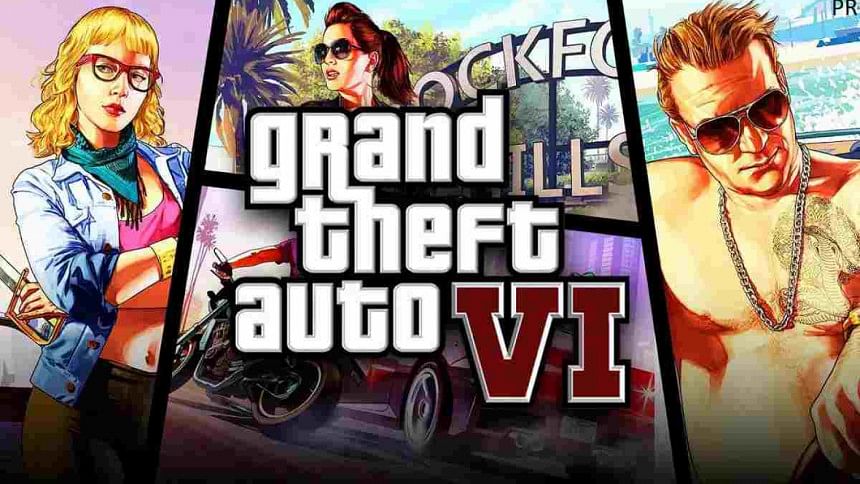 In a recent press release accompanying its annual earnings report, Take-Two Interactive, the publisher behind the immensely popular Grand Theft Auto franchise, has hinted at a potential release window for the highly anticipated Grand Theft Auto VI. While not explicitly mentioning the game by name, the company's projections for fiscal years 2025 and 2026 suggest an exciting milestone may be on the horizon for fans.
Citing its preparations for an "incredibly robust pipeline of projects," Take-Two expressed its anticipation for Fiscal 2025, expected to commence in April 2024. The company projects that this period will mark the beginning of a new era, characterised by the launch of several groundbreaking titles aimed at setting new industry standards. Take-Two has set ambitious targets of over £8 billion in Net Bookings and more than £1 billion in Adjusted Unrestricted Operating Cash Flow for Fiscal 2025.
Given Take-Two's impressive net bookings, which reached a record high of £5.3 billion in the past fiscal year, it becomes apparent that the driving force behind these projections is likely the forthcoming Grand Theft Auto VI. While the press release refrains from explicitly mentioning the franchise, it is difficult to imagine any other title commanding the same level of success.
Grand Theft Auto V, the previous instalment in the series, continues to dominate the gaming industry, holding the title of the best-selling single game of all time. With a consistent quarterly sales rate of approximately five million units over the past several years, the game has amassed a staggering total of 180 million unit sales. Moreover, the immensely popular GTA Online, a component of Grand Theft Auto V, remains a significant revenue driver for Take-Two.
Last year, Rockstar Games, the developer behind the Grand Theft Auto franchise, confirmed that Grand Theft Auto VI was actively in development. However, official details regarding the game's progress have been scarce. While a significant leak late last year provided a glimpse of some incomplete aspects of the game, Take-Two's CEO, Strauss Zelnick, assured IGN in a subsequent interview that the leak had not adversely affected the business, though it had emotional implications for the developers involved.
Considering the record-breaking success of Grand Theft Auto V and the strong performance of its online component, it is conceivable that Grand Theft Auto VI would propel Take-Two to achieve even higher levels of financial success. With the prospect of surpassing £8 billion in net bookings and sustaining this momentum into Fiscal 2026 and beyond, it is evident that Take-Two has set its sights on another monumental release.
As fans eagerly await further updates from Rockstar Games regarding Grand Theft Auto VI, these projections from Take-Two offer a tantalising glimpse into the future of the franchise. If the company's ambitious targets and predictions hold true, it may not be long before gamers can once again immerse themselves in the highly anticipated world of Grand Theft Auto.