Cracking scholarships for international master's degree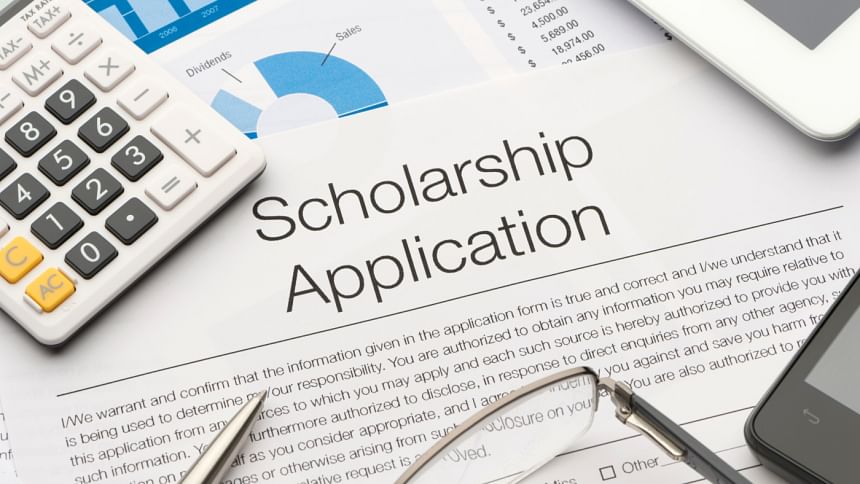 Obtaining a scholarship in a globally ranked top 100 university for a master's program is a dream come true for many students, and to many, a matter of enigma. While it is an incredibly challenging feat, it is quite feasible with careful and smart planning.
Do I have the right profile? Is my CGPA good enough? Do I need more work experience? Is it possible for a fresh graduate to land a major scholarship? Here's a step-by-step guide that answers all your burning questions and then some.
How to select the programs 
Smart use of Google, Youtube, spreadsheets, and asking the right people is usually the best way to begin the process. Start by searching for the best sites to curate scholarship information, and then include and organise them in a spreadsheet with their deadlines attached.
Two helpful websites to do this are forigen.com and scholarshipposition.com. 
If you want to select the right program, you have to ask the following questions to yourself: 
Do the subjects taught resonate with my passion?
Do I have a clear idea about the career prospects of this program?
Do I see myself liking that career prospect?
Is the program looking for students having my personality and goals?
If all the answers match, shortlist the program and curate them in a spreadsheet. During my own application process, preparing the spreadsheet and updating it with information helped me stay focused all throughout. A smart and organised spreadsheet also helps you feel less overwhelmed. Youtube is another useful resource for looking for potential scholarships. 
The motivation letter: What is the secret sauce?
The motivation letter is the platform for you to market yourself as the ideal candidate. It should be concise, coherent and convincing. Many waste time on the language, forgetting that it is not a literary piece but a professional letter to sell your case. Thinking of it as a pitch for marketing my suitability helped me write a good motivation letter. 
What worked in my case is the thorough research that I had done on every program, the syllabus structure and what qualities they are seeking in the ideal candidate.
Does CGPA matter a lot? 
To be honest, it does. However, it is important to remember that the graduate school admission committee judges you as an entire package, where CGPA is one of the many important factors.
The judgement criteria consist of various categories, and in most master's admission, your academic result bears 40% weight. The statement of purpose, your overall experience, and interview performance carry the remaining 60% of the marks. 
So, having a decent CGPA is definitely a notable advantage. Although there are certain scholarships in the Netherlands which solely focus on the CGPA or the ranking in class, CGPA is not always the only criteria the scholarship committees look for in a candidate. The litmus test of checking this is to find if there is an interview in the selection process. If there is an interview, then CGPA will not be the only determining factor.
Having a CGPA of around 3.5 is usually considered safe. It is very difficult to obtain a scholarship with a CGPA lower than that. In such cases, you need to build an extraordinary profile that is not dependent on your undergraduate test scores.
How to get the best marks in the interview 
The interview plays a crucial role in the scholarship selection process. There are some prestigious scholarships like the IDEX scholarship at the University of Paris-Saclay, where it is not possible to apply for scholarships individually. In these cases, the jury preselects the scholarship recipient by assessing their overall profile. In the selection process, the interview plays a crucial role.
Truth to be told, not knowing the answer to a question is not much of a problem. Having the humility to accept a lack of knowledge is considered a good practice. However, it is appreciated if you are bold enough to approach the answers that you know at least partially. A perfect blend of humility and boldness helps create a good impression.
The key factor that played in my success at the University of Helsinki interview was my thorough preparation. There are some common questions that are asked in nearly all the interviews, and I had prepared a succinct note about most of those questions. This helped me stay ahead of the competition while delivering coherent and organised answers during the interview.
My experience
I received a 100% scholarship for my MSc in Genetics and Molecular Biosciences from the University of Helsinki, whose GMB programme ranks 67th in the world according to QS WUR.
I completed my Bachelor of Science in Genetic Engineering and Biotechnology from the University of Dhaka with a CGPA of 3.60/4 in December 2021. It was a daunting task to be hopeful for a major scholarship being a fresh graduate with an above-average result. 
When it came to receiving major government-sponsored and international scholarships, what truly helped were my correct choice of programs, organised motivation letters and the ability to perform at my best during the interviews.
Final words
The scholarship hunting process is a rocky road full of setbacks and obstacles. The key to success is your grit and not being demotivated by rejection letters. Having the mindset of needing to get only one scholarship and moving on after each rejection helps tap into the potential success. 
It is certainly a long road, but a very fulfilling one at the end of it. If the going gets tough, remember to keep the right mindset and strategise each step to guarantee success in your next endeavour.