Thinking about a career in Europe? Career Lover Bison says it's easy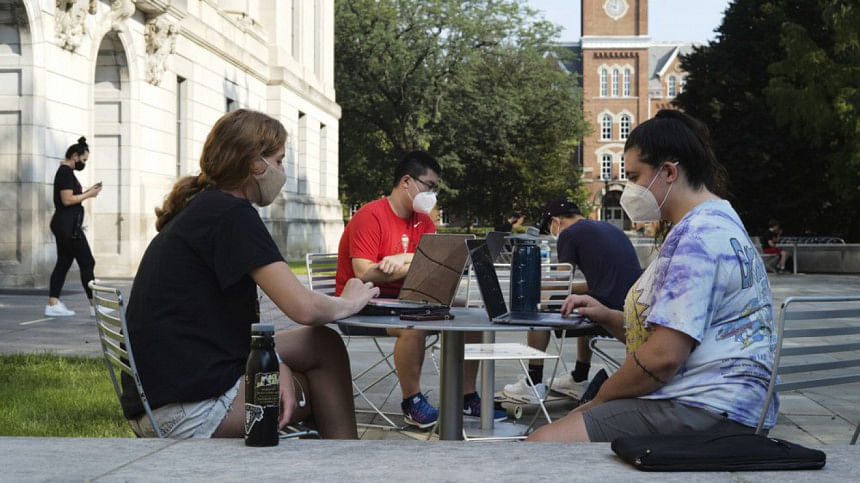 Europe — the ultimate continent, the stuff of dreams and a reality for only a choice few. For an average Bangladeshi to be able to live and work in a European country, let alone flourish there is a thought that seems almost too good to be true, for most people at least. However, it is possible and Farzana Hai can tell you how!
Swimming against the general consensus in her family that wanted her to be a doctor, Farzana decided to venture into the corporate world. She moved to the Netherlands for a master's programme and landed a job at one of the biggest multinational corporations, Phillips Healthcare. Farzana has since lived in two other European countries and five different cities, and will soon be moving to Germany, her third country in Europe, to lead the learning programme, 'Women in Tech' for Zalando.
When Farzana first landed in Europe, she kept hearing how it was impossible to thrive in the new turf without mastering their numerous languages. While respecting the fact that learning the native languages would indeed boost people up in any country, she found herself thinking, "I have yet to learn any European language at full proficiency – yet I have a successful career here," and she knew right then that the myths surrounding job acquisition in Europe needed busting.
She identified a gap in the market for a career advice page and decided to act on it. "When I started the page, I never knew that it would eventually grow to be a full-fledged business for me," says Farzana. She started by sharing interview tips and tricks, career advice and job board resources on her Instagram page. She simultaneously created a strong presence at LinkedIn. Fuelled by encouragement from her friends, an overwhelming response from her followers, and with a goal to help people in a more intensive way, she gradually gave birth to her own business, Career Lover Bison.
The young entrepreneur has built a curriculum around the most important topics of career coaching and onboards 5 to 8 clients on a monthly basis for one-on-one career counselling. Based on their progress and needs, the coaching program runs between 2 to 6 months. During this process, Farzana guides her clients to land their dream job anywhere in the world.
"Free Instagram resources are great but they can help someone only until a certain point," she says. Through her services, clients receive customised feedback and a specially curated brand, based on their profile and authentic identity. Farzana bases her curriculum on a lot of in-depth research and incorporates her own experience (and pain points) as a job holder in her courses to make them more realistic.
As someone who has spent a number of years working in Europe, Farzana feels that the work environment there is starkly different to that in other parts of the world. One such difference is the deep respect Europeans have for people regardless of age or gender.
"The growth opportunities for women are exponential here. I have conducted many meetings where the room was filled with men from different countries who were 10 years older than me. But when it came to taking my advice or opinion – they never doubted my capability." Europeans are also fiercely protective of their own company culture. "At my previous company, Philips, for instance, inclusiveness and diversity was important. If a candidate showed that they were not interested in diversity, then they would not be a right fit for Philips."
Other than that, according to Farzana, a 'well-rounded' candidate in Europe must have job-specific hard skills and soft skills such as good communication, emotional intelligence, etc. Farzana believes that achieving a dream career is not difficult. With a little bit of research and the help of an introspective guide, it has, and can be done.
Farzana has thus far helped more than 200 people in Bangladesh and Europe through her career coaching services. Among them, 15 people in Europe have received job offers while 6 have landed their dream job in their desired companies inside Dhaka. She can be reached on her Instagram handle: @career_lover_bison and details about her work can be seen on her site: linktr.ee/farzanahai.