Best free video editing software for beginners
Part II: Editing your video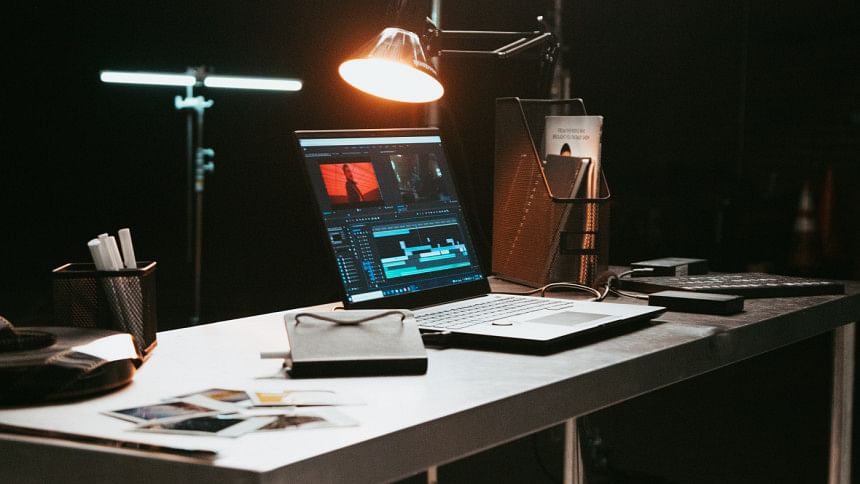 If you have successfully made your first VFX-stuffed video following our last guide (if you have not, go back and pick up our October 21 issue), congratulations! Now follows the next big step–editing that video. 
Two of the most well-known programs when it comes to the best video editing software are Adobe Premiere Pro and Apple Final Cut Pro. However, this software is industry-standard and has sophisticated features that can be intimidating to beginners. Even Blackmagic Design's DaVinci Resolve, our pick for one of the best free video editors, has a challenging learning curve.
Fortunately, there are tons of Adobe Premiere Pro alternatives out there that are streamlined and incredibly easy to use. And while some beginners' versions eliminate all unused features, others offer strong tools that give any production a polished, professional look, even if you've never edited videos before.
iMovie
The simplicity of the standard video editing programs for Mac users is in fact quite likeable. Only two video tracks are available for use, and getting started is incredibly simple and intuitive. To quickly make your video look professional, explore the app's respectable selection of pre-set filters, transitions, and title options.
The editing toolkit is simple, but it includes all the essential features you could possibly need, including trimming and cutting, colour correction, background noise removal, and stabilisation for shaky footage. Because of the integration with iTunes, you can add sounds from the royalty-free audio and SFX selection or import songs from your music library.
Lacking the time to create the ideal video? To let AI make all those choices, use the Magic Movie feature in the most recent version.
Lightworks
Since Lightworks has been around for more than 30 years, you can count on it having excellent polish. Hollywood's preferred professional editing programme, Lightworks, was used to edit The King's Speech, in case Colin Firth's presence influences your choice.
The learning curve is a little higher than with iMovie, but if you watch the orientation video, you'll be up and running in no time. The keyboard controls and cutting tools that are made to handle massive amounts of footage are adored by professional editors. Even if you're a free user, the colour correction options and built-in video effects are very impressive and unrestricted.
It is a highly effective tool for finishing your video as quickly as possible and putting it out into the world thanks to its robust timeline, instant autosave, and background processing. The only drawback to using the free version is that you can only export in formats designed for YouTube, Vimeo, or MP4, and at a maximum resolution of 720p.
DaVinci Resolve
DaVinci Resolve is most likely the best free video editing programme. DaVinci's cloud-based workflow systems make it especially useful for remote collaborations.
Fans also laud DaVinci's user experience (UX) design, which is divided into 'Pages' so that users can approach each stage of the editing process in a targeted manner. Start your trimming on the 'Cut' page, then move on to the 'Color' tab to adjust the tones and shadows. You can even output directly to Twitter thanks to the variety of formats supported on the 'Media and Delivery' page.
Before you click 'download', make sure your hardware can handle this powerful tool because it requires a powerful computer.
OpenShot
OpenShot runs on Mac, Windows, or Linux. It offers unlimited tracks, allowing you to add as many layers as you like, including background videos, an abundance of audio, and sick effects.
This programme stands out from the rest of the pack thanks to its integrated animation framework, which allows you to animate practically anything in the frame to make your video project stand out.
Avid Media Composer
Composer is free, but that doesn't mean the user experience is compromised. In order to tackle editing, colouring, audio, and effects with focus, a contemporary interface design is helpfully segmented into workspaces. Alternatively, you can rearrange the panels and widgets to suit your particular creative process.
The multi-cam editing feature in Avid automatically syncs up to 64 different angles so you can begin editing and aligning right away. You may be editing an Instagram video rather than an Emmy-nominated sitcom, but why not make the most of the resources at your disposal? If the built-in VFX and filters don't add enough flair to your footage, download additional plugins and experiment with composite imaging, motion effects, and other features.
No matter which one you choose, the very best free video editing programs ought to be just that— free to use software that provides a variety of editing tools. With some, you can create wacky and entertaining videos; with others, you can create slicker, more professional-looking videos, but you should be able to do so without spending a single taka.
We hope you have fun editing!