IORA Council of Ministers meet today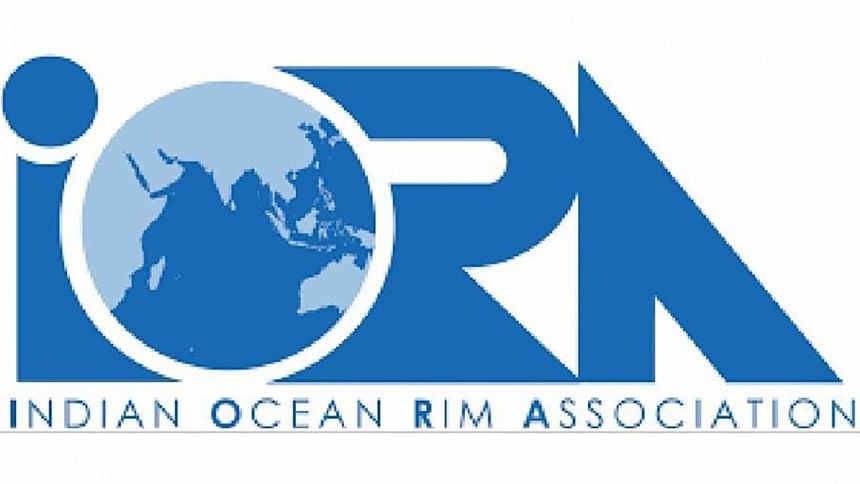 Bangladesh today hosts the 22nd Indian Ocean Rim Association (IORA) Council of Ministers meeting in the capital aimed at boosting cooperation among the regional countries to ensure a free, open and secure Bay of Bengal and Asia-Pacific.
Ministers, state ministers and assistant ministers from the 23 IORA member states are already in Dhaka to attend the meeting.
"We want free, inclusive, secure and peaceful navigation for all without any encumbrance in the region," Foreign Minister AK Abdul Momen told reporters following bilateral meetings with ministers of Sri Lanka, Mauritius, Tanzania and Japan at the Hotel InterContinental yesterday evening.
He talked about more projects in the IORA countries to harness the potentials of blue economy.
The priority areas of the IORA are maritime security, trade and investment, fisheries management, disaster risk management, tourism and cultural exchanges.
The 24th meeting of the Committee of Senior Officials, held in the capital in last two days, focused on developing a mechanism to undertake larger projects, prevent piracy, armed robbery, unregulated fishing and disaster management.
Decisions taken at the CSO meeting will be placed at the IORA Council of Ministers meeting today, reports UNB.
Momen briefed reporters on his bilateral meetings with Sri Lankan Foreign Minister Ali Sabri, Tanzanian Minister of Blue Economy and Fisheries Suleiman Masoud Makame, and Japan's State Minister for Foreign Affairs Takei Shunsuke.
The foreign minister said Dhaka and Colombo are working on a shipping agreement. Also, he said, access of Bangladeshi ships using Colombo Port is delayed, and that Dhaka wants preferential treatment.
Momen said Prime Minister Sheikh Hasina will visit Japan on November 29-December 1. Mentioning that three Japanese ministers have resigned recently, he said Dhaka was observing the situation but was ready for the PM's visit.