Dipan murder: Men on bikes attack police, whisk 2 convicts away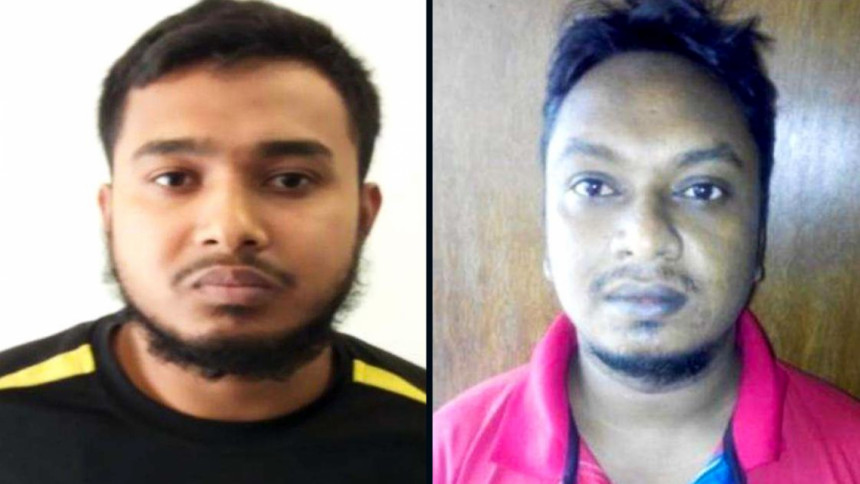 Some unidentified people on two motorcycles arrived at the premises of a Dhaka court and whisked away two death-row convicts of banned militant group Ansar Al Islam.
The two convicts -- Moinul Hasan Shamim alias Samir alias Imran, and Abu Siddiq Sohel -- were among eight militants sentenced to death by a Dhaka Tribunal in February last year for murdering publisher Faisal Arefin Dipan in 2015.
Witnesses and lawyers said they sprayed some chemical into the eyes of law enforcers to incapacitate them and take the convicts away.
"They left one of the bikes before fleeing. Police personnel were injured by the spray," Abdullah Abu, Dhaka Metropolitan Public Prosecutor, told reporters at the court premises.
Security in the court premises should be beefed up, especially when militants are being produced before court, he said.
The militants could not have escaped if they were bound, the lawyer said.
Court sources said 12 militants, including the two who were whisked away, were produced before a Dhaka Tribunal in a case filed with Mohammadpur Police Station in 2015 under the Anti-Terrorism Act.
During the hearing, they were not fettered and their hands were not cuffed together. There were not enough police personnel to guard them in the court premises.
The sources added that police were taking the militants to the prison cell of the Chief Metropolitan Magistrate's court without permission from the judge. That is when the duo were taken away from police custody.
DMP Commissioner Khandaker Golam Faruk said they issued an alert in the city and asked all units to set up checkpoints to arrest the militants.
A committee has been formed in this regard, he added.