Managing cancer care during the Covid-19 pandemic
Going abroad for cancer treatment not necessary, experts claim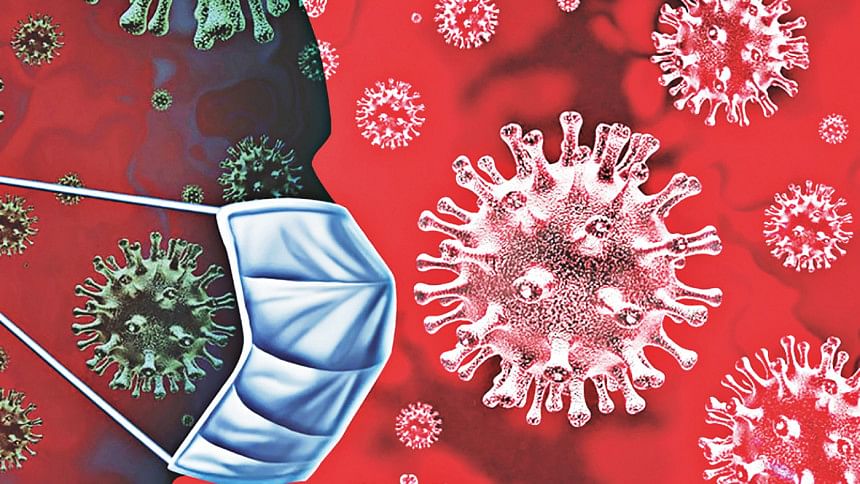 Sirajul Haque Khan, a retired banker, felt a pain in his head after waking up on a cold winter morning in mid-December, 2020. Soon, he threw up twice, compelling his family members to take him to a nearby hospital.
The neurology specialist at the hospital recommended 75-year-old Sirajul to have an MRI scan done. The MRI report suggested he had developed glioblastoma, an aggressive type of cancer that occurs in the brain.
"The doctor told us that my father may not survive the shock of operation and radiotherapy given his age. Even if things go alright, there are chances of the tumour to regrow at the same place after six months," said Sirajul's eldest son Mustafizur Rahman Khan. 
What worried the family more was seeking treatment during the Covid-19 pandemic. With little alternative available, Sirjaul's family took palliative care service at their home in Jatrabari from two healthcare centres – Bangabandhu Sheikh Mujib Medical University, and a private hospital. 
"They provided us with outstanding service during a tough time. Although my father did not survive much longer after the detection, we were moved by their prompt services even though the pandemic was raging on," said Mustafizur. 
Experts say, like most of the countries in the world, Covid-19 caused some level of disruption to the cancer care or treatment in Bangladesh. During the height of the pandemic, when the focus was firmly on Covid-19 and its treatment, cancer and many other ailments did not get due attention.
Delays in diagnosis were common, interruptions in therapy or abandonment increased while many hospitals shifted focus to Covid-19 treatment, they said.
Cancer patients, who have a compromised immune system due to the nature of the disease and also because of the side effects of the treatments, turned up to the hospitals in fewer numbers in fear of exposure. 
However, as days passed by, things improved and telemedicine services came as a relief for people suffering from the deadly disease as it allowed virtual access to healthcare, they added.
Cancer epidemiologist Dr Md Habibullah Talukder Ruskin said the cancer-screening programme was suspended during the pandemic, but online treatment and consultation expanded a lot.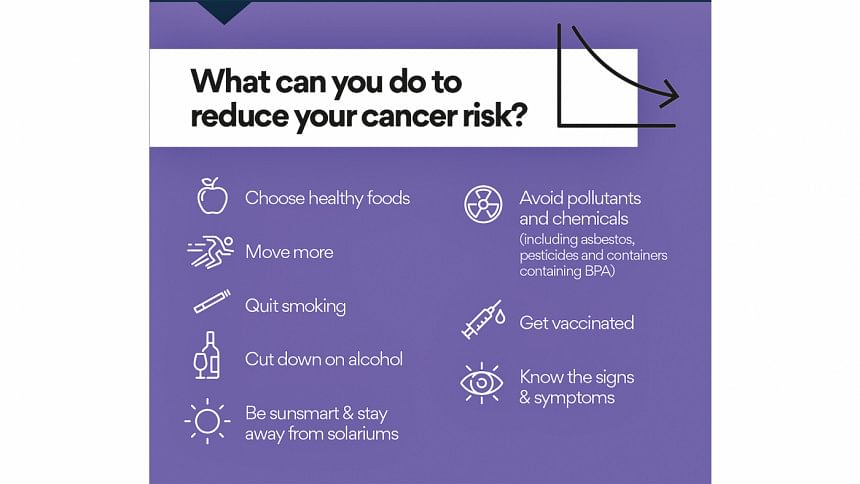 "Many patients, who used to seek treatment abroad, took treatment here in the country as there were travel restrictions in place. So, some sort of capacity has been built in cancer care during this time," he told this newspaper.
There has been some visible progress in cancer treatment facilities in the country.
For example, National Institute of Cancer Research and Hospital (NICRH), the country's only specialised hospital for cancer treatment, has gradually been expanded to 500 beds now from 50 beds.
Starting with just the radiotherapy department, many other departments like surgery, chemotherapy, gynaecology, paediatric cancer have been established. For prevention and research, the department of cancer epidemiology was founded.
Similar progress has been noticed in the cancer screening and treatment at Bangabandhu Sheikh Mujib Medical University.
To decentralise the treatment facilities, the government took up a Tk 2,500 crore project in 2019 to set up a full-fledged cancer centre in government medical college hospitals in the eight divisional cities. 
Prime Minister Sheikh Hasina officially laid the foundation stone of these centres on January 9, 2022. Once completed, the centres will play an important role in cancer control as people will have surgeons specialising in cancer treatment, medical oncologists for chemotherapy, radiation oncologists, paediatric oncologists, and gynaecological oncology specialists near their homes.
Besides, several private hospitals in the capital introduced advanced cancer treatment facilities.
Dr Mollah Obayedullah Baki, president of Bangladesh Cancer Society, said, "All the modern facilities are now available in the country. So, there is hardly any reason to go abroad for taking treatment for cancer."
He said the cost of treatment is cheaper in Bangladesh than in many countries, including the neighbouring ones.
Prof Dr Swapan Kumar Bandyopadhyay, director of NICRH, said cancer patients could not go abroad due to pandemic, but not a single patient died or suffered due to lack of treatment or for not getting treatment.
"Of course, our capacity has increased, but it is a process and will take time. Now we have more than 200 oncologists, although it is not sufficient enough.
"The most important development that we have seen in the last two years is in cancer medicine. Local pharmaceutical companies have been producing cancer medicine in the country and also exporting those abroad," said Prof Swapan.
 The director thinks the main challenge in cancer treatment is decentralisation of the treatment facilities.
"There will be some major changes in the treatment of cancer once the government completes the initiative to set up specialised cancer centres in eight divisional cities. If we can recruit adequate manpower in those centres, we will get good results, the treatment will also be decentralised.
According to the World Health Organization, cancer is the second leading cause of death globally and a staggering 9.6 million people died of cancer in 2018.
In Bangladesh, an estimated 1.5 lakh people develop cancer every year, according to the 2018 report by the International Agency for Research on Cancer.