In early July of last year, The Daily Star ran a report on the outbreak of diarrhea in Kushtia when around 2000 people were attacked with the disease during the span of a week (July 20 - July 27). Subsequently, Unilever Pureit joined hands with The Daily Star and formed a research team which went to the area to find out what went wrong. The team visited Kushtia and identified that the worst affected areas were Milpara, Courtpara, Mozumpur, Amlapara and Talipara. Interviews of residents and local administration revealed that the main reason water sources get contaminated is because they become submerged in water after heavy rainfall. Most of the area around Kushtia is low lying which makes it susceptible to waterlogging in the rainy season leading to the city's two primary sources of water—supply water and tube wells—being polluted with harmful germs. The field report also concluded that some crucial factors contributing to the high prevalence of diarrhea are dirt and an unclean surrounding (e.g. tube wells' proximity to toilets in hostels, garbage near houses causing food and water to be contaminated, etc.) and a general lack of awareness.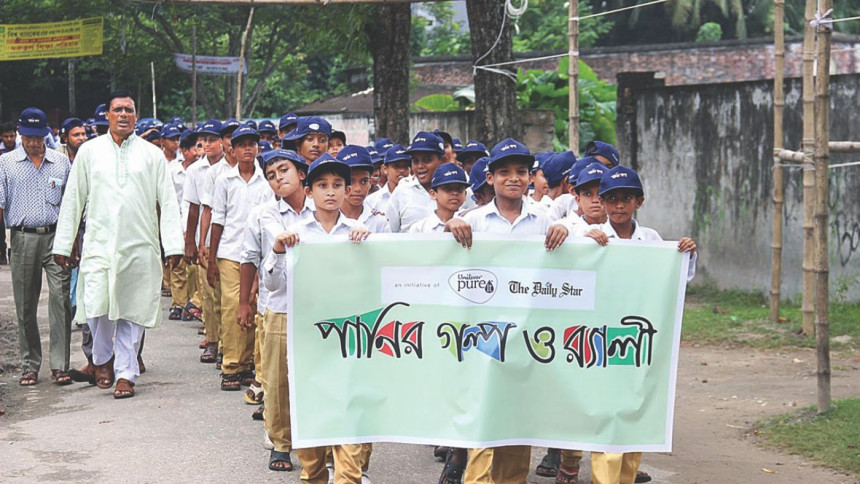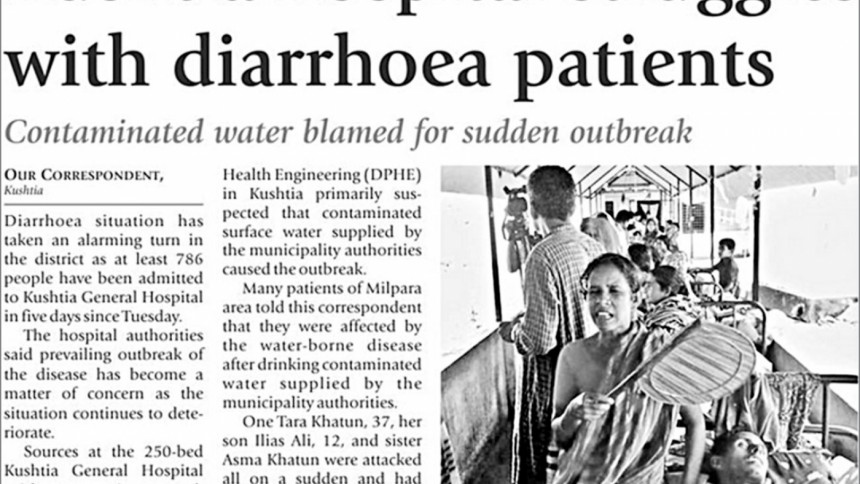 To address this gap, The Daily Star and Unilever Pureit came forward with the initiative titled Panir Golpo to create awareness and provide water purifiers to people affected by the disease. A two-day awareness campaign was held in Kushtia on October 4-5, 2016. It helped fill in the gap of information on what preventive measures can be taken when dealing with problems of unclean water. They provided water purifiers to 100 underprivileged families. Through this timely intervention people in Kushtia learned of the importance and ways of purifying water—whether by boiling water or using water purifiers.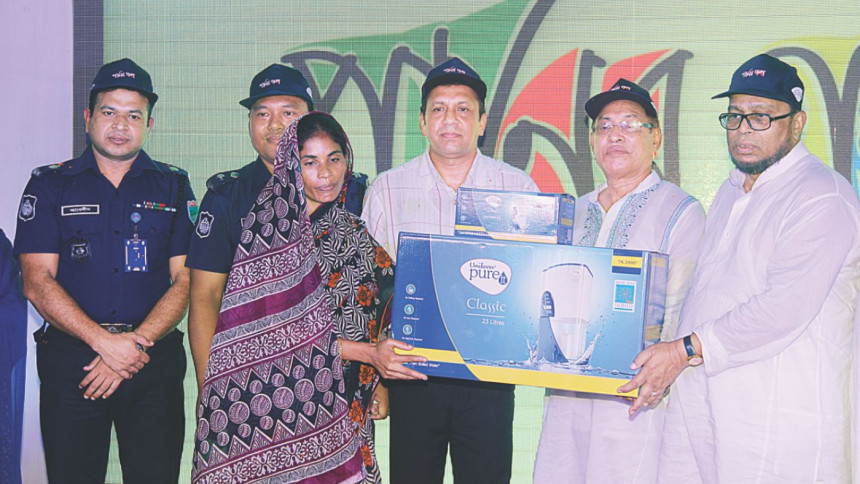 Panir Golpo proved to be a much needed intervention for these communities. Residents expressed their thoughts on the ways in which water purifiers changed their lives for the better. When approached by The Daily Star, women spoke about the drastic reduction in diarrhea among their family members as a result of water purification. One woman said that even though she still uses tube well water, the Pureit water purifiers have helped improve its water quality dramatically. She confessed that her children do not suffer from diarrhea anymore and she believes that the water purifier will help her and her family sustain themselves for a long time. Another woman talked about the fact that she and her family do not have to resort to drinking unpurified tap water any longer. She said that it has now become routine for her to replenish the purifier with water every morning for consumption on that particular day. Overall, these accounts of women indicated an increase in awareness about clean, safe water and showed the immediate effects that a simple appliance—such as the Pureit water purifier—can have in the lives of the underprivileged.        
In Bangladesh, water-borne diseases are one of the most prevalent types of all illnesses, and the most common type of water-borne disease is diarrhea. Diarrhea and other gastro-intestinal diseases account for almost a quarter of all illnesses in the country. Furthermore, given that around 66 percent of the population reside in rural areas, the lack of sanitation and clean drinking water is an issue of national priority that ought to be resolved to tackle the scourge of water-borne diseases such as diarrhea. Initiatives such as Panir Golpo are a step towards ensuring access to clean drinking water for the rural population and generating awareness in the areas that need it the most.