Literature
Syed Shamsul Haq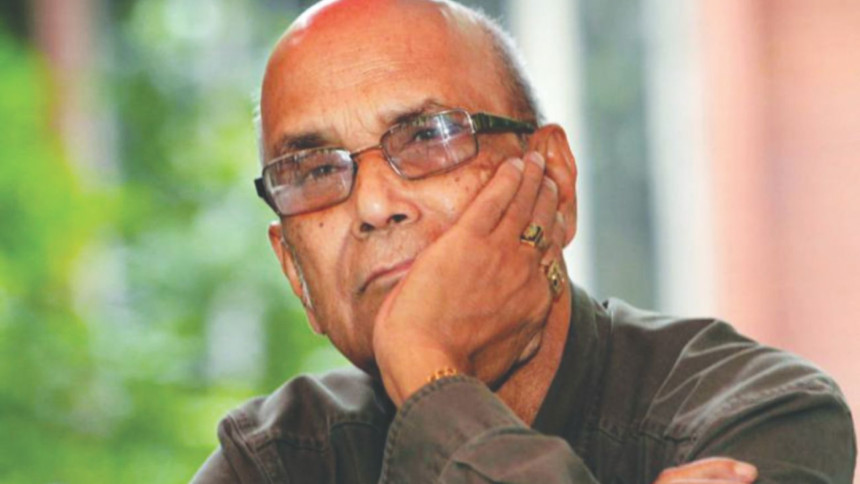 With words. Syed Shamsul Haq can take the dark out of the night as well as paint the daytime black. He writes magical verse plays, straight-from-the-heart poems and novels and stories with a deepened awareness of time in the depiction of the human condition. Born on December 1935, Haq has written prolifically about love and honour, pity and pride, compassion and sacrifice and peace and war. Bangla literature has not seen a polymath of his equal in ages. His work is studied at schools, colleges and universities. 
Despite all the accolades Syed Haq is quite unmoved by the fanfare. What motivates him to keep on writing? "If I don't write, I don't feel well," he once said. "I write poetry, stories, novels, plays and essays. I do not consider them separate mediums. They all accomplish the same thing—expression through language. They all stem from the same source—language which is the only material I have, just like a painter with his colour."
His poems reveal a deep inspiration, and in a mysterious way appeal to the reader's own feelings and stimulate their imagination. He believes that poetry gives shape to our experience and unformulated words. It gives us wings to fly—we understand ourselves and the world a little better. Or, we get another perspective of looking at things. 
He is known for his lyrical flow of voices and counter-voices in novels and plays that force entry into oppression's closed rooms. His plays and novels about the Liberation War delve into the psychological state of the people and their inner conflicts in a war torn country. Payer Awaj Paoa Jai (1976) which aptly articulates ignorance and misuse of religion is even more relevant today. His prose is rich, and highlights a challenging vision of man's vulnerability. In Pronito Jibon, he talks about how from a very religious but progressive family he became what he is today. 
His plays Nuruldiner Shara Jibon (The entire life of Nurul Din), Judhha ebong Judhha (War and war), Ekhane Ekhon (Here, now) and novels Neel Dangshon (The Blue Sting, 1981), Smritimedh (Massacre of Memory, 1986), Ek Mutho Janmabhumi (A Fistful of Motherland) and Megh O Machine (Cloud and Machine, 1991) among others have inspired generations. A voracious reader of linguistics and colonial history of Bengal, he reads detective stories to let off steam when he feels like his brain is clogged up with complex plots.   
He loves to paint when he is not writing or thinking about writing.  He likes to listen to western classical music, Nazrul Geeti and Rabindra Sangeet. Bob Dylan's poetry and songs inspire him.
He has won every major award there is in the field of literature in the country, among them, the Bangla Academy Award (1966), Ekushey Padak (1984), Independence Day Award (2000), National Poetry Award (1997) and National Poetry Honour (2001).
Syed Shamsul Haq leaves no room in his heart for anything but the old verities of the heart, the old universal truths lacking which any work of art is ephemeral and doomed. Until a writer does so, he is wasting everyone's time by writing about lust, not love; victory that has no hope and defeats in which no one loses anything that matters.