Never too young to get on property ladder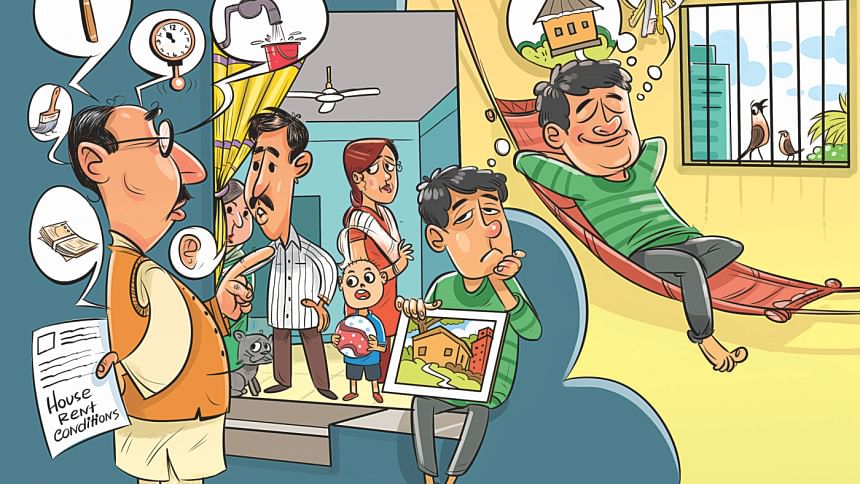 The template of nuclear family, in which the dad went to work and the mum stayed at home, is fast on its way out. Now, it is not at all unusual to find both the parents heading out for work, leaving childcare in the hands of house help.
But even then, despite being in the safe confines of one's home, there is always the niggling fear that something might go wrong with the child and the house help would not be able to respond fast enough and properly.
Nusrat Khan was one such parent who was hounded by such fears while at work -- to the point of paralysis.
"Other than the two of us, my in-laws are the safest pair of hands for our daughter," said the 29-year-old Khan, who works in the marketing department of a multinational firm -- something she always aspired to.
But moving in to her in-laws' flat in Shegunbagicha was not viable for the two of them because of the time it would take for them to commute to and from work in Gulshan. And renting out a bigger apartment in Banani to accommodate her in-laws was unjustifiably expensive.
Difficulty breeds innovation, it is often said, and something in that spirit transpired. Khan and her husband, who is a year older than her, decided to buy a four-bedroom flat in NAM Village Banani jointly with her father-in-law.
Their monthly instalment for the home loan, which is footed by both her husband and her father-in-law, ended up being the same as the amount of rent they would have forked out had they moved in to a four-bedroom apartment in their neighbourhood.
"But, once we are done paying off the home loan we will have an asset of our own. Paying rent is such a waster," she said, adding that now she and her husband can both go to work worry-free.
Khan and her husband though are not alone in getting on to the property ladder early on in their lives.
Given the expansion of financial sector in Bangladesh and intense competition, a host of home loan products have come up that are conducive to home ownership for those with a  stable job and steady source of income in their late 20s or 30s.
And there are options too in terms of the apartments available nowadays.
For Zaki and Zafrin Hussain, both in their early 30s, it was independence they craved the exact opposite of Nusrat Khan and her husband.
After living with Zaki's parents since getting married five years ago, they wanted to strike out on their own.
"Living with Zaki's parents was great. We managed to save up quite a bit and focus on our careers without worrying about managing the house. But it is time for us to fly the nest and truly settle down," said Zafrin, an ad executive.
Initially they thought of renting a two-bedroom apartment in Gulshan - 1, where both their parents live.
"But the rent was sky-high," said Zaki, a corporate lawyer.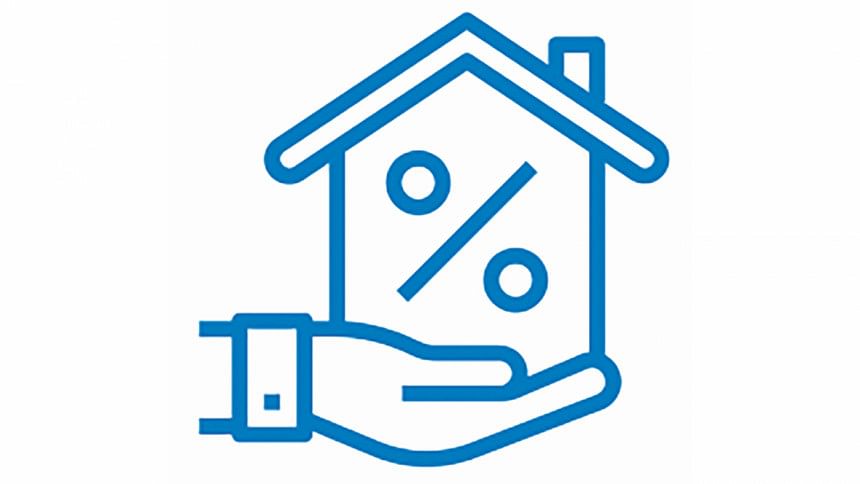 They then widened their search to Bashundhara, Banani, Mohakhali DOHS and Niketan. During their property hunt they came across a two-bedroom flat in the very dead end of Baridhara.
"The owners were looking to rent or sell the flat. They lived abroad and maintaining the property was becoming tricky for them."
While bouncing off the idea with Zaki's dad it occurred to them that they should be buying that flat instead of taking it on rent.
"It's Baridhara -- prime real estate. Given the land scarcity in Dhaka, the flat prices will only appreciate," said Zaki, who applied for home loan with much trepidation last month.
They were informed yesterday that their loan application was approved, much to their delight.
"It is terrifying and thrilling at the same time," Zafrin said, adding that both sets of parents will help in re-doing the cosy flat.
Not just couples, young and single professionals too are becoming homeowners.
Take the case of Saif Kalam, a 27-year-old banker who lives alone in Dhaka while his parents and extended family are based in Chattogram.
After living in rented properties all throughout his university days and the first few years of his professional life, he decided to take up on the concessionary rates that his bank offers to employees on home loans and purchase a 1,200 square feet flat in Niketan.
His father, a commodity trader in Chattogram, helped him with the initial deposit, but the monthly instalment he manages.
What's more, since he's the homeowner, the window of sub-letting has opened up for him, which was not available for him when he lived on rented properties.
He rented out the spare room to a French national who teaches the language at the Gulshan branch of Alliance Française.
"The rent is of immense help to me. I do not feel any financial strain because of it."
Asked why he jumped in on the property ladder at this young an age, he quoted the American self-made steel tycoon Andrew Carnegie.
"He said that 90 percent of all millionaires become so through owning real estate. If not a millionaire, I can aim to become a wealthy man -- and this was my first step in that direction."