The success story of DAWN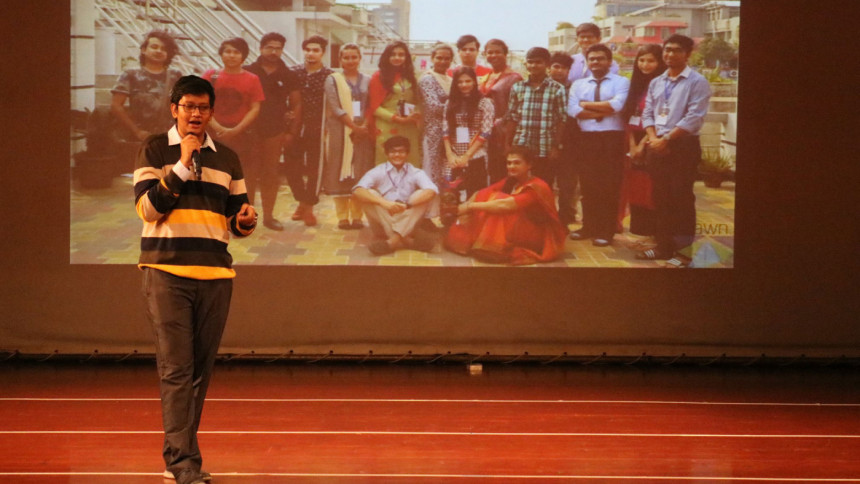 A group of students of DPS STS School Dhaka wanted to contribute to the society by helping the underprivileged and the neglected communities of Bangladesh. With a simple goal of easing people's lives in mind, student-led NGO, DAWN was born.
In 2014, DAWN started its journey with a food drive, where a few of the former students of DPS STS School provided iftar to the underprivileged people in Uttara. Inspired by the works of JAAGO Foundation and other volunteering organisations around the country, founding members, Shabab Intishar Rahman and Tahzeeb Ahmed organised a winter clothes collection in Uttara and distributed them in the northern part of the country. 600 volunteers actively participated in the project.
The success of the projects inspired the members to do more. Food catering service Dawn Catering and Company (DC Co) came to life to improve the lives of the transgender communities. Members of the transgender community prepared, catered and delivered the food. Unfortunately, as a struggling new business, the catering service closed down just after three months of operation.
Refusing to back down, DAWN made a comeback with an indomitable spirit as the members were relentless to find a sustainable solution. To increase the acceptance of transgenders, DAWN organised seminars in different schools to change the viewpoint towards this underprivileged community from the grassroots level by , in collaboration with Bandhu Social Welfare Society (BSWS), another organisation working for the welfare of this community.
With a vision to educate the underprivileged children, DAWN opened a new school, Khata-Kalam, where DPS STS School students volunteered to teach the students of Uttara. Due to an unfortunate storm, the school was demolished and later BRAC Bank offered them a piece of land to build a school. Many other organisations around the country have provided financial support for building the new school as well. Unfortunately, due to a lack of formal education and certification, the project had to be shut down and the students were sent to the BRAC Primary School.
Shabab and other members of DAWN never backed down from these obstacles, they kept on taking up challenges for the betterment of society. Shabab is currently in his 2nd year of undergraduate studies in Computer Science and Engineering School, he continues to work on taking DAWN to a new height.
Shabab along with his team, recently started a project, 'Kaleidoscope', which focuses on raising awareness towards kids with autism. They are planning to organise multiple training sessions for teachers while collaborating with PFDA Vocational Training Center.
Due to the Covid-19 pandemic, DAWN has been operating completely online. Recently, they have conducted an essay competition, where participants registered online on their Facebook page and were given writing prompts and asked to write a fiction story based on those prompts. For every two words that were written, they donated one taka towards charity, culminating in the donation of 5,000 BDT. DAWN organized online gaming competition. The selected game was the popular "League of Legends", once again participants registered online on the Facebook page. This time, DAWN provided a BDT 7,000 prize money to the winner of the competition. It had a turnout of around 100 participants, as part of 14 teams. Alongside that, the registration fee of the tournament raised over BDT 12,000 all of which was donated to various other organisations, charities and NGOs such as Perception and Aisha Foundation. An upcoming event from DAWN will be introducing coding and programming to middle and high school children throughout Bangladesh. The programme is titled,  " CTRL + ALT+DLT". 100 percent of the registration fees and sponsor donations from this programme will be given away to various charities and other NGOs.
The Daily Star Award winner for academic excellence, Shabab believes that DPS STS School has molded and inspired them to go above and beyond to help others. The school shaped them and all other students to grow & succeed as a human being. He hopes that with time and opportunity, they will be able to take DAWN to a new height and they will be able to revive their former projects, in hopes to give the society and the future generations a better and accepting world.