DPS STS School Dhaka returns with TEDx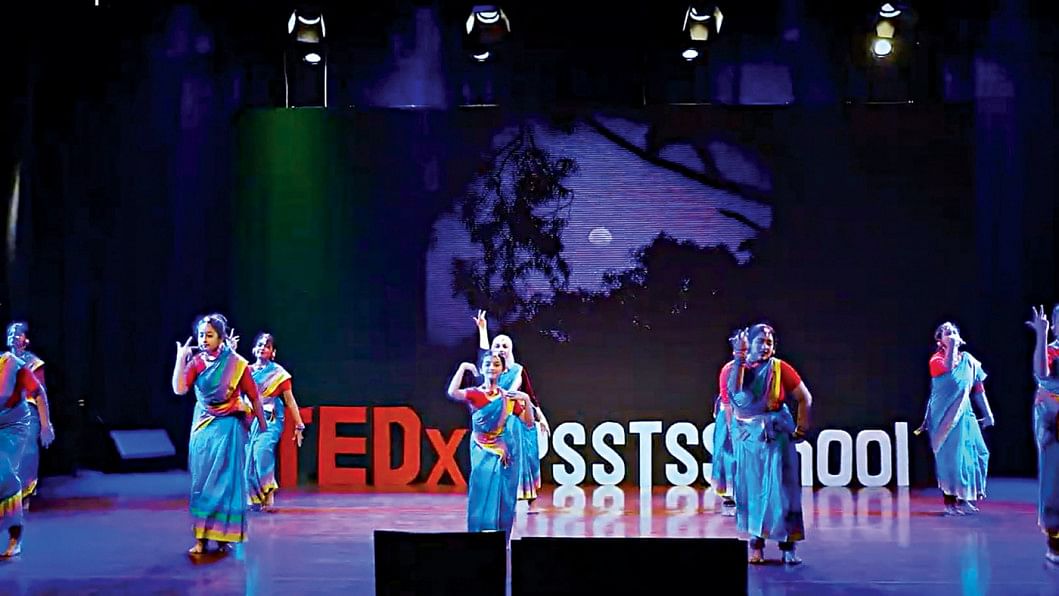 On October 15, DPS STS School Dhaka hosted the second iteration of their TEDx event, on the premises of the school's senior campus in Dhaka. Speakers from a diverse range of sectors were in attendance to speak to the audience—who were then given the chance to interact with them and ask questions during a half-hour panel discussion session.
The event was sponsored by Monash Pathways at Universal College Bangladesh and M A Tayab Limited. The programme was inaugurated by Dr Shivananda CS, Principal of DPS STS School Dhaka and Dr Sandeep Ananthanarayanan, CEO of the Higher Education Wing of STS Group.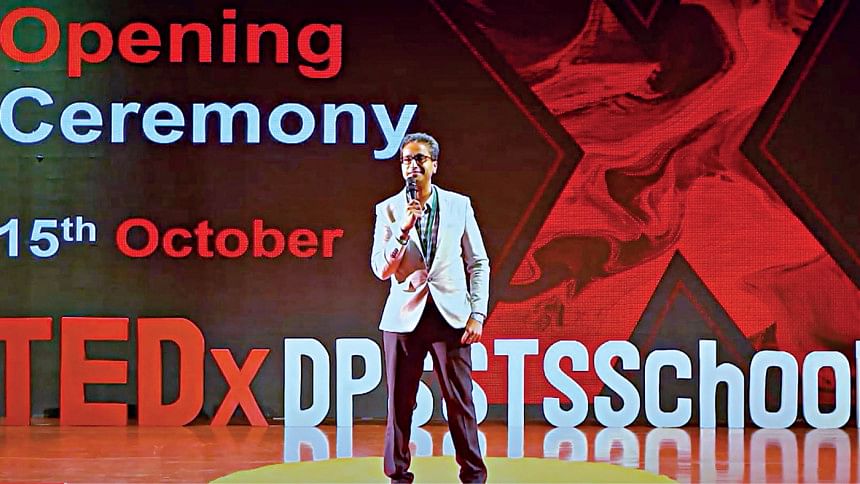 The panel of speakers had many interesting and inspirational personalities, including Ghulam Sumdany Don, Corporate trainer and Chief Inspirational Officer at Don Sumdany Facilitation & Consultancy; Manizey Ibrahim, author, lawyer, and the Director of Legal Affairs at Ibrahim Securities Limited; Md Tajdin Hassan, founder of Mission Save Bangladesh and Chief Business Officer at The Daily Star; Anika Rabbani, certified yoga instructor and founder of Yoganika; Debra Efroymson, author, co-founder and Acting Executive Director of The Institute of Wellbeing Bangladesh; Rizvana Hredita, co-founder and Chief Operating Officer of Hydroquo+ and Lingwing; Rakin Absar, social media personality; Sadman Sadik, educator at 10 Minutes School; Sourodip Paul, winner of World Universities Debating Competition (WUDC) 2022 and Shah Rafayat Chowdhury, co-founder of Footsteps Bangladesh.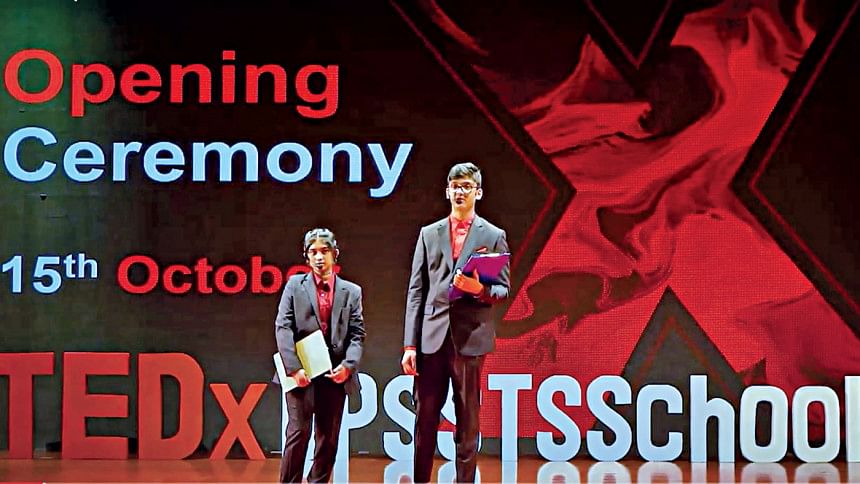 TEDx events aim to provide an enlightening experience and share ideas that would allow the attendees to be influenced positively. Speakers of TEDx DPS STS School shared the stories of their journey to success, the roadblocks they faced on the way, and their ongoing perseverance with the young enthusiastic listeners during the event.
Not only were the participants elated by the presence of the guest speakers, but the music and dance performances by the school's talented students served as a wonderful addition to the vibrant and lively ambiance.
The licensee of this year's event, Numma E Jannat, who is also an A-level candidate at the school said, "TEDx is not just an event, it gives people a new way of looking at life."