SIX STATES IN SEVEN DAYS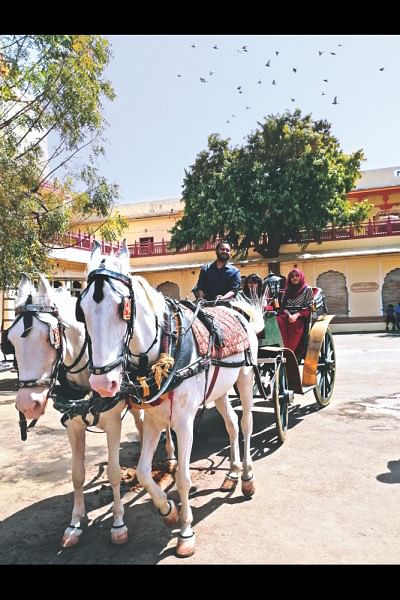 Travelling to India back in March was a treat. The diverse weather conditions were breathtaking (my nose was blocked at times though) and it felt like I could experience Mother India's beauty to the fullest. I travelled with my family on a budget trip perfectly suited for bachelors: it was arduous and tiring, but still, I'd pick this journey throughout six states over the movie Two States any day!
After the overnight transit in Kolkata and a quick flight to Delhi, we were taken aback by the sights outside the Indira Gandhi International Airport. If you like flowers, be prepared with your cameras. Once we managed our SIM cards (note that you can't get any at the Kolkata airport), we were greeted by our tour guide Mr. Sonu, his thick moustache, and his trusted "Tourist Coaster"—the 10-seater vehicle which would carry us around in India. Delhi is a good place to stock up on snacks, convert your dollars to rupees, and grab hard-to-find gift items for your buddies, before you head towards other Indian cities.
We soon found ourselves on our way to Agra. The scorching heat could not beat our excitement—we were about to see the Taj Mahal. Suffice to say, the mausoleum of white marble was every bit as magnificent as we had expected. Our guide ran us through the history of this architectural wonder and we were amazed by the myths and stories surrounding it. Best place to take snaps? Your guide will direct you to them—do not ask for any help from ravenous freelance photographers who might sneak up on you. Be wary, though, you do not want to spend too much time clicking photos, since time runs like Aladdin in this palace of love. The sun was already setting and unfortunately, we had to skip the visit to the Red Fort (sad, I know).
Jaipur, the jewel of Rajasthan, was on our checklist for the next day. Snooping around the City Palace was enthralling, but the number of foreigners you'll see crowding her may be too much to take. But hey, everyone wants to feel like royalty. If you want to crank that feeling up a notch, you can even hire a royal horse carriage, complete with a band and palace guards, to take a spin around the place. Afterwards, we visited Sheesh Mahal—the palace of mirrors. I personally loved this legendary location, but perhaps the secret tunnels and archways (you might want to keep track of where you are going) of the Amer Fort appealed to me a bit more. Oh, please remember this: Jaipur has the best halal, non-vegetarian food out there, so don't forget to remind your guide to take you to the local restaurants.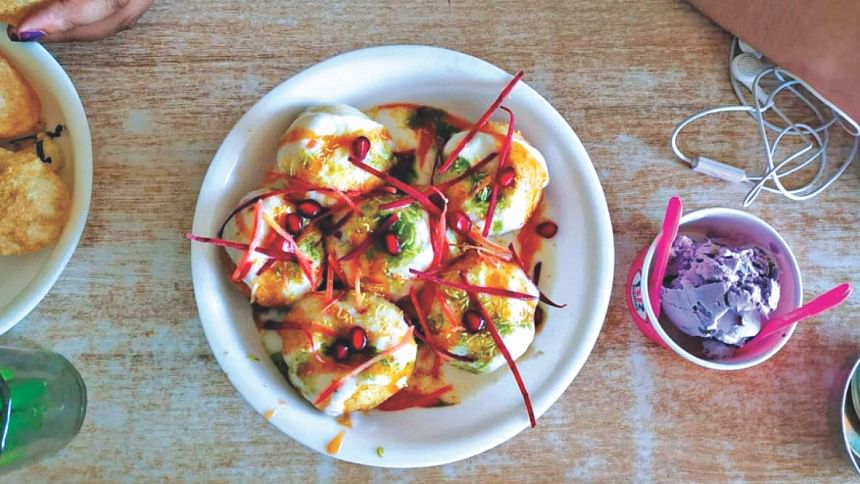 Shi-shi-shimla, shi-shi-shivering! On the third day, we found relief from the heat. We were moving up the majestic green mountains with occasional snowcapped peaks visible too.  The tour guide advised us to skip the Kufri hill station (since we had elderly family members with us), which meant we were missing out on the horseback riding in apple orchards. However, we could experience the next best thing: Mall Road. We had to take two different lifts (you need to pay a toll for these) to get to the high altitude. Filled with shops, cafes, restaurants, fluffy dogs and friendly monkeys, you will be surprised at every turn in this mini-Darjeeling referred to as the Queen of Hill Stations. By the way, apparently this is a pretty good place for shopping—all the female family members in our tour group will attest to that. When night fell, we rushed to a nearby store to buy sweaters, mufflers and gloves. The shopkeeper encouraged us to buy some more warm clothes, especially when he heard we were going to Manali next day. 
We were really happy next morning to be able to shield ourselves from the chilly winds as our coaster scaled the winding path. But the roads were getting increasingly muddy and bumpy and caused discomfort among some of us. Sleeping may be the best way to distract yourself from the sharp turns and the road constructions. Note that these roads are constantly being repaired throughout the year since they get damaged by mudslides often. Thankfully, we reached Manali without much trouble, and we were greeted with icy breezes and piles of snow on the roadside. If you are a winter person, this is the city where you would want to spend the rest of your life. If you are not, well, console yourself: this is the closest you'll get to experience the North (oh wait, I swore to myself to never talk about Game of Thrones again) without selling your kidney. The apple blossoms were still budding when we visited, or else we would have had a more majestic view of their bloom. Love snow and ice? Head to Solang Valley, but before that you will need to rent or buy special winter suits and gumboots to help keep you alive. The hot water springs may seem therapeutic, but somehow you will always find them to be occupied by fat, balding, mustached men—definitely not suitable for your female companions. The momos in Manali were particularly exquisite, as were the Palak Paneers and Dahi Vadas.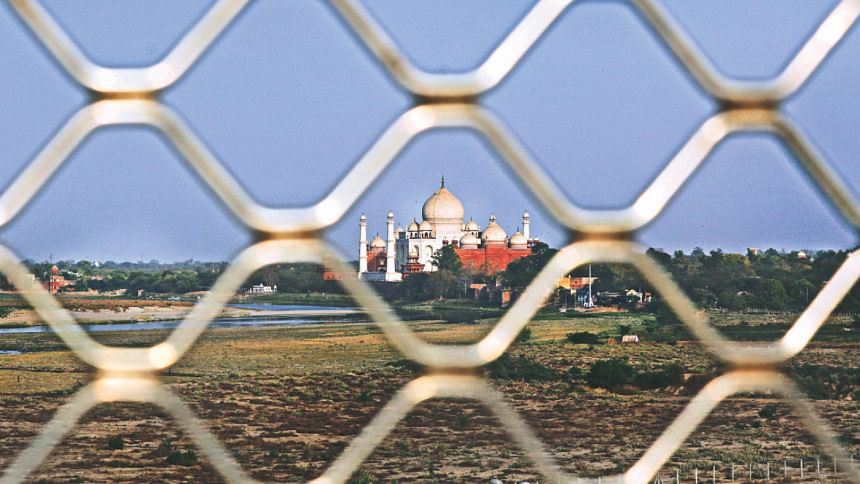 Our final destination before heading to Kolkata was Chandigarh. By the time we were halfway to Chandigarh, we were busy shoving all our warm clothes inside our bags. Chandigarh weather should be pleasant to everyone: neither too cold nor too hot. The first thing you should see when you get there are the Rock Gardens and the Cactus Gardens (not creative names at all, I agree). But we missed out on them, and you should not. However, we could roam around the Rose Garden (creativity: level 9000) and it was indeed a brilliant sight. It was also pretty fun to meet a camel right outside the park—afterwards I regretted not getting on top of it. Carpe diem, man, carpe diem.
Like all good things in life, the journey had to end. But I promise, I will return to the magical land once again. Perhaps Kashmir will be my next destination. I was relieved about one thing though—no more vegetarian dishes. The first thing I did when I got back home was buy myself a packet of oily Kacchi. Home: sweet, meaty home.
Muhtasim Jawad is your next-door wizard with a 99 percent Pathao rating. He recently lost his magic quill, so please help him find it. Send duas at [email protected]