Change is the only constant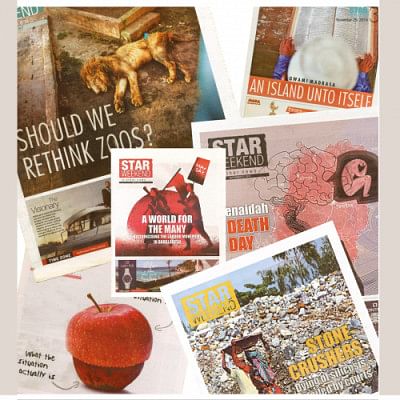 23 years and three avatars later, the Star Weekend magazine arrives upon its last ever edition. Being your Friday companion has been an education in hard work and creativity. As we face the curtain call, we offer to you one last critical look at something we care passionately about, and offer in the process an explanation as to what catalysed the last chapter of Star Weekend. This week, as we end, we talk about the future of journalism.
Editor's Longform
Eight years ago, I saw a small ad in the Friday magazine of The Daily Star which changed the course of my life—for better or worse. The Star, it said, was looking for a feature writer. I had never imagined myself as a writer, much less a journalist, but I was overtaken that day by a curious desire to apply for a position. I thus penned an elaborate application, justifying why the magazine was the best fit for a young anthropologist interested in making sense of and telling stories about the world. I remember writing, with great conviction, how only in the magazine one could be a storyteller, a journalist and anthropologist all at once.
Eight years of being an 'accidental' journalist later, I can say with certainty that I stayed in this profession because of those early days at the magazine and what it taught me about what journalism could be. It was why I took up the position of editor at Star Weekend years later, after the magazine had been reduced to a tabloid, a shadow of its former self. It is why I write, even at this penultimate hour of the final final issue of the Friday magazine (as we know it), there is hope for journalism still.  
Journalism, at its best, is a way of seeing, interpreting and interrogating the complex world that we inhabit. Yet, so often, print journalism in this country is reduced to a 500-word 'breaking' story with no 'before' and 'after', as if an event exists in a vacuum and can be made sense of without context, without multiplicity of voices and without any acknowledgement of our own implication in the story. At Star Weekend, we warned ourselves against such simplification—reality was nuanced, and the stories we told had to be as well.
And we weren't interested in the kind of apolitical storytelling that is fashionable in certain elite circles in Dhaka these days—we believed in having a point of view, a pro-people, pro-worker, pro-women, pro-minorities, pro-environment, pro-democracy, pro-freedom point of view. We tried to constantly interrogate our own privileges, operating as we did within an elite English newspaper, and made conscious efforts to address our class bias in the kind of stories we did and how we did them. We tried to be ethical in our representations—of survivors of violence, of sexual and ethnic minorities, of the people who trusted us to tell their stories—and reflexive about the role of the media in perpetuating harmful stereotypes and hierarchies. We spent many a Tuesday afternoon debating the politics of an image or the usage of a vernacular—we wanted to be deliberate as well as responsible in our choices. If we faltered, as we must have, we ask today for your forgiveness.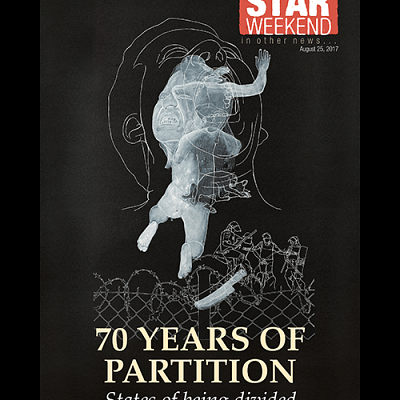 We were luckier perhaps than our colleagues in the newsroom who are so caught up in the aggressive cycle of breaking news and day to day events in an increasingly chaotic socio-political climate that they could easily begrudge us for the week we got to spend pursuing and honing a story. We were luckier too than our colleagues in the editorial section who have the difficult job of saying what needs to be said without actually saying it in so many words. In many ways, it was our distance from the newsroom that gave us more freedom to experiment, push the boundaries of censorship and curate a platform in which critical and politically conscious public opinion was a driving force. We weren't always successful—constrained as we were by a lack of resources, increasing commodification of the media and intolerant state and non-state machineries—but, hey, at least we tried.
We had to deal with our fair share of criticism as well. Our issues, we were told, were not glamorous enough to attract advertisers. We wore it as a badge of honour. Among other things, it meant we had the freedom to fill up our issues with what we thought was worth informing the public about, instead of nice, glossy photos of products masked as content. Despite repeated requests, we politely (and at times not so politely) refused to succumb to PR requests. As we count down to the end, at least we can say we remained true to our ideals… and what's so unglamorous about that?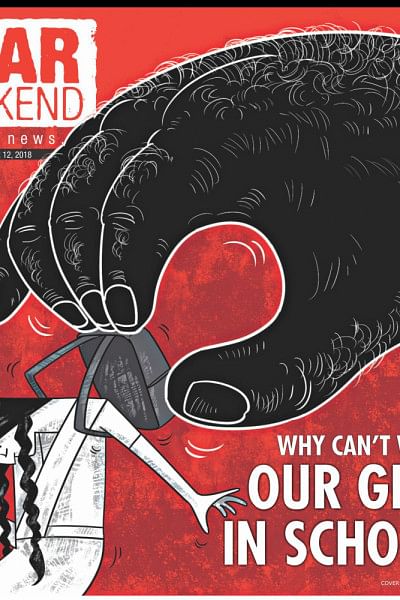 Yet others said: no one wants to read sad things on a weekend. We did have more than our share of "sad" stories. It was, in fact, a running joke in our department—give us a happy story and we'll make sure to find the saddest, goriest or most illegal angle in it. Then again, what could we do if the world we inhabited was a cruel one, one in which three-year-olds are raped by their uncles, stone crushers slowly die of silicosis, workers are systematically robbed of their dues and mangrove forests are sacrificed for illogical greed? We tried to balance the inevitable sadness of life under late capitalism with a dash of humour and satire, a splash of travel, and a generous serving of literary and art criticism, book reviews and cultural analysis. But we didn't believe in the kind of feel-good journalism that has become the trend these days, especially in supplements and magazines, which provide a welcoming slate for guilt-free consumption. We wrote about the world we saw and wanted to change—we were interested in interrogating taken-for-granted structures of power, bringing to public memory what would otherwise be lost, and exploring our own complicities in sustaining the status quo. We knew our stories could never compete with Shakib Khan's big personal family reveal, cricket hero Shakib Al Hasan's holiday escapade or Kate Middleton's green shalwar kameez—they needed to be told, nonetheless.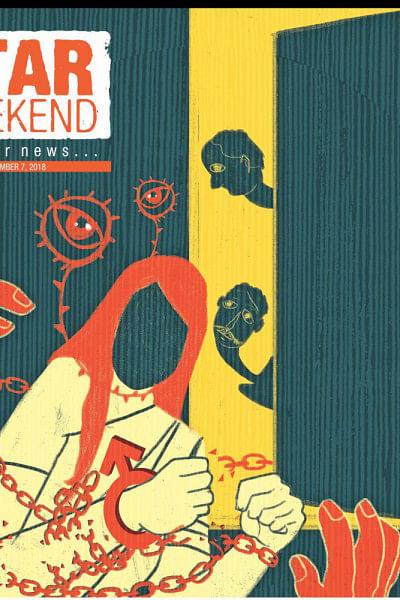 The world is changing fast, and journalism, in this country and worldwide, is struggling to catch up. In a bid to stay afloat and relevant, media houses around the world are being forced to downsize—many esteemed outlets have had to close down their print editions, many have gone out of business altogether. Even well-known and respected newspapers such The Guardian, which has an estimated 38 million unique visitors per day compared to a print circulation of just 200,000 copies, haven't yet figured out how to make up for lost print revenues without compromising their journalistic ethics. In our part of the world, print still remains—and will remain for some time more—the staple, but newspapers are already struggling to hold on to ad revenues, failing to garner adequate revenues through its digital editions, and losing a big chunk of its advertisers to digital platforms such as Facebook. Some are beginning to downsize—The Daily Star itself is having to reduce the number of pages in print and slash its supplements in half, a move that has left many of us who started our careers in print, anxious about the future.
The newsroom is having to adapt, too. Gone are the days of 24-hour news cycles—in order to remain relevant, it now has to deliver on the hour while still curating original content for print the next day. Not only must it now compete with the numerous TV news channels airing events as they unfold in real time, but also with a proliferation of unprofessional digital platforms who simply copy-paste breaking news from mainstream sites and run sensationalised click-baits, even fake news, to boost their page views. As established media houses navigate increasingly stringent digital laws and state surveillance, such digital platforms can get away without even the most basic of verification processes.
Under the circumstances, newsrooms have no choice but to evolve. Yet the harsh truth is, evolution requires investment—investment in human resources, newer technologies and innovative ideas. It involves taking risks and experimenting with forms and platforms in ways we had never envisioned before. But as is often the case, when one is struggling to stay competitive, cost-cutting, not investment, becomes the mantra of the day. It's a classic chicken-and-egg situation: do you survive first so you can invest later, or do you invest now so you can survive later? The route each media house takes from hereon will determine its future course.
As for Star Weekend, and why it's closing down, there's no simple answer. On our end, it was no longer possible to do the kind of in-depth journalism that we wanted to do within the constraints of what was forced to become an eight-page print publication (a significant portion of which was expected to be filled with advertisements to make it financially feasible). With an understaffed and resource-starved team, we too were getting frustrated about always being on the sidelines when we were doing investigative stories and in-depth analysis that we felt needed sustained funding and space within the "mainframe". It's not just newsrooms, but news, too, which must evolve, as consumer tastes change and become more sophisticated and global. Unlike what we initially feared (and what many still mistakenly believe), younger audiences do actually care about the news, even if they no longer want to consume it in the same form that traditional news outlets in Bangladesh have been delivering it. If we are to compete, we can no longer simply to do a 500-word story that is already yesterday's evening news written in terse and tired language. We must provide investigative stories, incisive analysis, infographics, data stories, and innovative platforms to engage audiences. But beyond, readers increasingly want specialised content that reflect their choices and aspirations—and that includes reviews, art features, longforms, literary non-fiction, travel stories and more. It's time for the news, in other words, to reflect more of the magazine.
This last ever issue of Star Weekend explores some of these key developments and concerns about where the industry is and where it is headed. It brings attention to layoffs in the media over the past year and contextualises them within a changing landscape. Leading editors, academics and columnists share their aspirations and frustrations about journalism as it is practiced today, under increasingly authoritarian regimes, rampant commercialisation of news, and unsustainable revenue models in the new digital era. Young readers tell us what they actually want to read—and *breaking news* it's not true that they don't have the attention span to read a longform article. We hope this issue provides a context, if not closure, to why we must bid you a tearful farewell.
I am filled with an indescribable grief at the thought that this team will cease to function as one, although I hope that we'll continue to collaborate across departments and platforms as had been our dream at Star Weekend. To my team, I have too much to say and not enough space (or emotional strength) to say it: you've been my inspiration. You've been brave and tenacious, you've proved, time and time again, your commitments to journalism and to the public to whom we are accountable. I'll miss the weekly meetings that never quite happened, the inevitable struggle to convince Pathao food to deliver to our office, scolding y'all for your late-ass submissions, that one glorious week of steaming coffee before we broke the coffeemachine, late-night forays into the forbidden chaad, gaggling into the evening and forgetting we had a deadline to meet, movie screenings of Mamma Mia and Hum Aapke Hain Kaun, the joy when something we thought would be censored passed the "will-we-get-arrested" test and the satisfaction of putting to bed a satisfactory issue—before midnight. I'll miss each of your quirks and your incredible abilities—Abida, Apurbo, Chandan, Maliha, Nilima, Sarah, Zyma, and honorary staff Shaer. To those who left us, Elin, Amiya, Fayeka and Manan da, we wish you were here on this last Tuesday but at least you were spared the end. To Deb da, Emdud bhai, and Shamim bhai, thanks for burning the midnight oil with us. Aasha apa, you've been the fairy godmother when we wanted chocolates and hugs, and the Sicilian godfather when we needed strength and strategising. To Mahfuz bhai, thank you for allowing us to barge into your room at all hours of the day with our stories and ideas, and finally for trusting me with Star Weekend. For that, I will always be indebted.   
To all those academics and activists we bugged in the middle of the workday (and at times frantically called up on Monday or Tuesday nights!) for articles, advice, and quotes, thank you for your insights, contributions, and encouragements. It's your strength and dedication that inspired us to keep on going when we were tired and frustrated with censorship and the general state of affairs of the country. To all those writers who made us laugh, who made us think and reflect, who made us nostalgic, who made us travel to South America and back, who made us want to pick up a long-forgotten book from a dusty shelf, who made us debate the political potential of a film by Warner Bros, we say, thank you. Thank you for making the Weekend chill out, while also engaging us in productive dialogues in the process.
To our successors, the Toggle team, we leave our valued readers in your tech-savvy hands. As the Friday magazine evolves to its next avatar, a tech lifestyle magazine, we look forward to what the future holds for our weekend(s).
It was fun—while it lasted. 
Sushmita S Preetha
Editor
Star Weekend