Boishommo - When freedom of action goes awry
In the age of the internet, equating freedom of speech to freedom of action is dangerous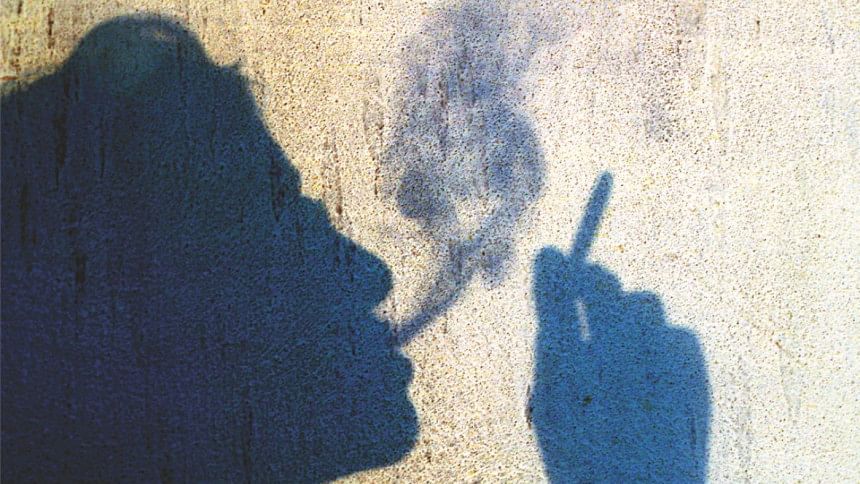 Social media is, without a doubt, deeply entrenched in every aspect of my life. I have a Facebook account to appease prying family members, while I take to Instagram to share the more risqué highlights of the day. Facebook has become my one-stop shopping solution for most things, and Snapchat is the designated medium through which I rant to friends who live overseas. Occasionally, I use it to communicate with family members when venturing into the next room feels like an impossibility. Social media is where I laugh, cry, procrastinate, work, and even read the news. It sits in the palm of my hand 24/7 and lies next to me when I sleep.
The other day, I was deep asleep when the phone buzzed to life with the familiar ping of incoming messages. It was four am and I cursed the sender, my sister, for the assault on my sleep. "Have you seen this video?" she wrote. "It's gone viral and incurred quite the wrath on social media."
At 11 minutes 46 seconds, the video she was referring to - titled Boishommo (discrimination) - told the story of a young man who witnesses a woman smoking in a park and takes it upon himself to educate her on the ways that it defies the conduct expected of women. According to the protagonist, a woman smoking in a public place 'changes' the environment in a way that a man smoking does not. Never mind that smoking in public places has been illegal since 2005 as per the Tobacco Control Laws. According to our social justice warrior: gender, by default, dictates the acceptability of certain actions. When his impassioned monologue fails to convince the woman to discard her cigarette, he captures her on video and releases it on social media, encouraging viewers to do the same.
Men telling women what to do isn't an exceptional occurrence in a patriarchal society. The inclination to restrict is understandable, even if unambiguous. This is the same ideology that tolerates sexual assault on a public transport, corresponding it to berating women on the propriety of attire. Undoubtedly, a case can be made against all such thought, speech, or actions that normalize misogyny - but what truly shocked me was the nonchalance with which the protagonist incites viewers to shame women into conforming to their righteous views.
The internet is pervasive, an exceptional tool that has allowed us to connect and be connected constantly. It gives a platform to the unheard, stimulates debate, and galvanises social movements with a simple hashtag. However, the internet is also a shared space that belongs to neither you nor me; and what we say and do within this space can have devastating, far-reaching implications for others. A study conducted for the Department of Sociology, University of Dhaka in 2014 found that 57% of respondents agreed that Facebook had become an inseparable part of their social lives. It stands to reason that the distinction between the internet and reality becomes increasingly blurred the further we incorporate it in our lives. The same study found that 42% of young adults on social networking sites express their opinions freely through comments and statuses, and 26% regularly share content (videos, movie clips, songs etc.). 16% admitted to frequently posting radical images and messages. The more outrageous or defamatory the content, the more traction it tends to gain across social media. As a result, resorting to sensationalism for the sake of views, shares and likes can be a driving factor for content creators.
There is no denying that the internet is a bastion of the free spirit. But it is also written in ink, and freedom of speech does not exempt us from the consequences of our speech. What was possibly an innocuous call-to-action to our protagonist represents a much more sinister issue: harassment targeted towards women from behind anonymity.
Since the video's debut, the actor, Sabbir Arnob, and director, Hayat Mahmud Rahat, have been reprimanded by the Police's Counter Terrorism and Transnational Crime (CTTC) unit to remove the video from all social media channels. The duo has apologised live on Facebook and submitted a written apology to the police. Md Alimuzzaman, CTTC Deputy Commissioner (cybercrime), has pledged to speak to their parents about the debacle. And yet, the video in question is still making the rounds across social media courtesy of statuses, shares and memes while the producers walk away with a mere slap on the wrist.
The purpose behind these words is not to make criminals of individuals. On the contrary, I fear the misdirection of the conversation inevitably raised by such incidents. Yes, justice must be served and assailants held accountable, but outrage often blinds us from addressing the greater issues at hand, as it tends to do. In a world ever moving towards unification of technology, society, and morality, I cannot help grasping to the old adage: hate the crime, not the criminal. We are akin to toddlers exposed to new, glamorous toys, the likes of which we could not conceive.The question begs to ask, how far is too far?
Rationality tells me that we must all eventually address this question and acknowledge the immense responsibility that is the internet. A social understanding of this scale cannot be initiated by policy, law, or enforcement alone; it must be intrinsic, an education fostered within families and schools, ground up.
This is inevitable, but I wonder how much we will come to sacrifice till we collectively arrive at that conclusion.
Mithi Chowdhury is a soon-to-be graduate of the Institution of Business Administration, Dhaka University and a contributor for Star Weekend and Shout, The Daily Star.