Zlatan Ibrahimović
(born 3 October 1981)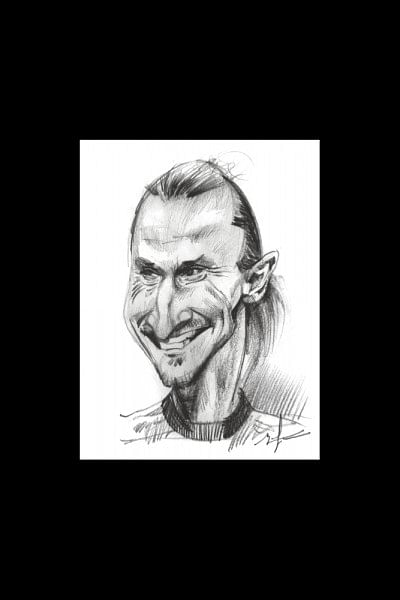 Born in Sweden, Zlatan Ibrahimović is a Swedish professional footballer who plays as a striker for Manchester United. He was also a member of the Sweden national team, making his senior international debut in 2001 and serving as captain from 2010 until he retired from international football in 2016.With his playing style and acrobatic finishing compared to Dutch retired striker Marco van Basten, Ibrahimović is widely regarded as one of the best strikers in the game and one of the best footballers of his generation. Ibrahimović was ranked by The Guardian as the third-best player in the world, behind only Lionel Messi and Cristiano Ronaldo.In December 2014, the Swedish newspaper Dagens Nyheter named him the second-greatest Swedish sportsperson of all time, after tennis player Björn Borg.
"When people criticise me, instead of putting my head down, it gives me energy to do even more.
I think I'm like wine. The older I get, the better I get.
Some things is made by destiny, yes, other things by hard work, but quality you don't learn. Quality you are born with.
Nothing is written in stone, as a career is an unpredictable journey.
I read all the time that people think I'm arrogant. They say I am cocky, a bad character. I had that from a young age. But when they meet me, they say, 'That image doesn't fit you.'
Anything that happens in your life was meant to happen. It is your destiny. I was destined to have the life I have now, and I can't have any regrets."
source: Brainyquotes and wikipedia