Prudential Eye Awards 2016
Contemporary Asian Art under the spotlight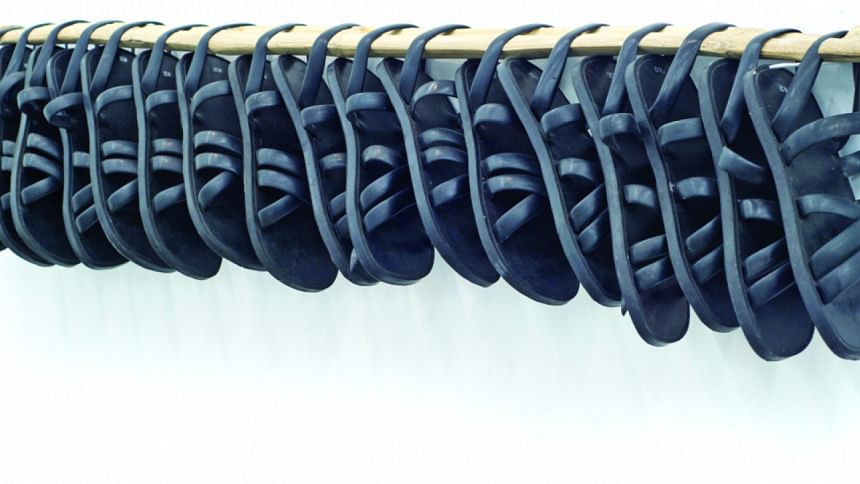 The third edition of the Prudential Eye Awards 2016 was held in Singapore last month as part of Singapore Art Week. With an eye to recognise the best emerging Contemporary Asian Artists, Prudential Eye Awards are given anually in five award categories – Digital/Video, Installation, Painting, Photography and Sculpture.  
For the second successive year, the official venue for the prestigious awards ceremony was the Marina Bay Sands (MBS). Apart from this, an exhibition showcasing works by the 15 shortlisted artists is currently running from 16 January to 27 March at Art Science Museum of MBS. 
The Art Science Museum is Southeast Asia's leading cultural institution that explores the inter-relationship between art, science, technology and culture. Featuring 21 galleries, the iconic lotus-inspired building has staged major exhibitions by some of the 20th century's key artists, including Salvador Dalí, Andy Warhol and Vincent Van Gogh, as well as major exhibitions which explore aspects of scientific history.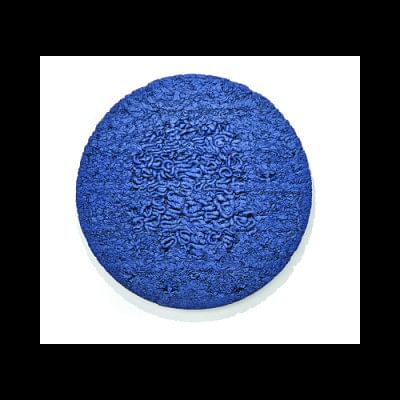 The annual awards focus on emerging artists from across Greater Asia and highlight the breadth, range and diversity of the works made by emerging Asian artists. The total prize money amounts to USD150,000, of which USD20,000 as well as a specially commissioned trophy, was awarded to the winner of each category. An overall winner was chosen from the winners of the five categories and was awarded the prize of 'Best Emerging Artist', winning a further USD30,000 and a solo exhibition opportunity at START, Saatchi Gallery in London.
The 2016 edition featured a total of 39 artworks on display by the 15 shortlisted artists (three artists in each category). South Asian and South East Asian artists strongly represented and predominantly won awards this year. The Prudential Eye Awards 2016 winners are Sareth Svay (Cambodia) who bagged the Best Emerging Artist Award for Sculpture and Overall Best Emerging Artist; Nguyen Trinh Thi (Vietnam), the winner of the Best Emerging Artist Award for Digital/Video; Huang Po Chih (Taiwan), the Best Emerging Artist Award  recipient of Installation category; Manish Nai (India), the Best Emerging Artist Award winner for Painting and Shumon Ahmed (Bangladesh) who achieved the Best Emerging Artist Award for Photography.
With over 100 submissions for five categories, Digital/Video was strongly represented by Anupong Charoenmitr (Thailand), Sutthurat Supaparinya (Thailand) and Trinh Thi Nguyen (Vietnam) whose works touch on issues that include the passage of time, mortality, environmentalism and migration. 
An element of playful questioning characterises the work of Huang Po-Chih (Taiwan), indieguerillas (Indonesia) and Aditya Novali (Indonesia), all of whom were shortlisted for Installation category. 
The shortlist painting category included Toshiyuki Konishi (Japan), Manish Nai (India) and Tawan Wattuya (Thailand); all approached painting from different perspectives in terms of subject matter and materiality. 
Shumon Ahmed (Bangladesh), Zhang Wei (China) and Robert Zhao (Singapore) provided a very strong shortlist for Photography category with all three practitioners exploring a particular way of using photography and drawing on the specifics of the locations they work from.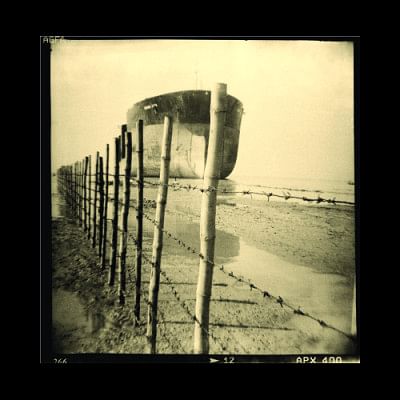 The shortlisted artists using sculpture, were Promotesh Das Pulak (Bangladesh), Sareth Svay (Cambodia) and Yang Mushi (China); all concerned with the formal language of contemporary sculpture despite their different approaches to subject matter.
Artworks by the non-award winners are no less importance with regard to their merits and representations. Bangladeshi artist Promotesh Das Pulak's works zero in on the duality that lies between the organic natural elements and the combat equipment, which suggests the betrayal of innocence and beauty. Most of his sculpture is war equipment assembled by small flowers made from the shola plant, which is usually used as a traditional craft material.
In addition to the awards for best emerging artist categories and overall winner, the Prudential Eye Awards also featured four special awards. "Spring Workshop" (Hong Kong) was declared as the 2016 Best Asian Contemporary Art Institution while "Great Crescent: Art and Agitation in the 1960s – Japan, South Korea and Taiwan" (Para-site, Hong Kong) won the Best Exhibition of Asian Contemporary Art. 
Thai artist Sakarin Krue-On, known for his site-specific installations using Thai imagery, was honoured with the Lifetime Achievement Award for Asian Contemporary Art. Slot Machine, a music band from Thailand, received award for Visual and Popular Culture.
The Judges for Prudential Eye Awards 2016 were Johnson Chang, Serenella Ciclitira (CEO & Founder of Parallel Contemporary Art), Honor Harger (Executive Director, Art Science Museum), Nigel Hurst (CEO, Saatchi Gallery), Fumio Nanjo (Director, Mori Art Museum), Rosalyn D'Mello (Writer, Editor and Art Critic), and GuWenda (Celebrated contemporary artist and 2015 Prudential Eye Awards Lifetime Achievement recipient).