The Mandalorian
A Mando, -Weapons, a part of religion to him- The holy Sabbath, a workless drudgery, A droid like programmed manacle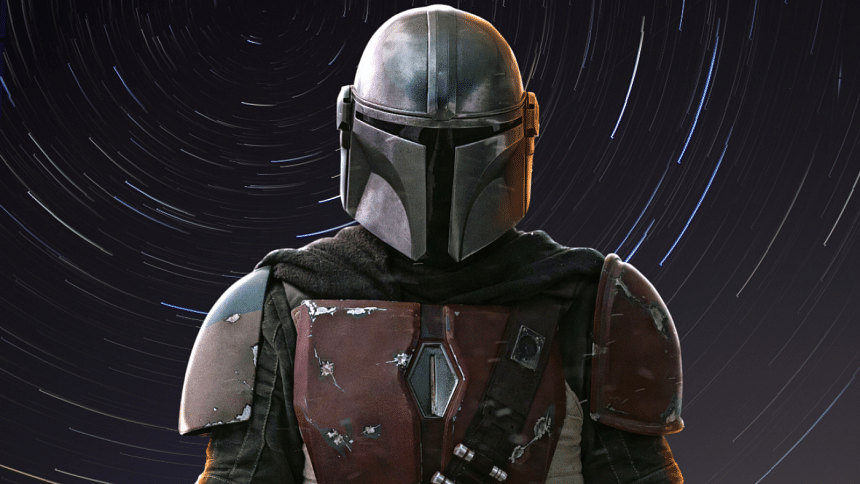 A Mando,
-Weapons, a part of religion to him-
The holy Sabbath, a workless drudgery,
A droid like programmed manacle
Needing job, bounty hunting.
A comet revolving across the galaxies;
The armored mercenary, as he pierces through
The Homeric world of Iliad,
An Achilles, the uncompromised warlord,
How doleful he razed against Agamemnon for bounty!
The heart, wandering across the Sub-Sahara,
Over the mountain top, floating through
Thick and thin, rests at razor's edge.
Home? It is where the heart is!
What a bliss, that a cactus
Is drenched by the drippings from heaven,
An unparalleled sentiment in deserts!
The Mando, having more pressing matters
To protect the kid, no bounty, no task ordained
To him. He loves its cooing, its soft forehead,
Appealing spell cast by the marveled eyes.
Who dares to let them apart, as he quested
The burden to carry?
A father-the sphinx, embryonic off the ashes-!
The beat accompanying the heart,
In its systolic and diastolic pressure,
The Echo following Narcissus
Repeating! Repeating! Repeating with the last words!  
Debproshad Halder is an editorial member of International Journal of Recent Innovation in Academic Research.