Vegan diets boost weight loss, lower blood sugar in adults with overweight or type 2 diabetes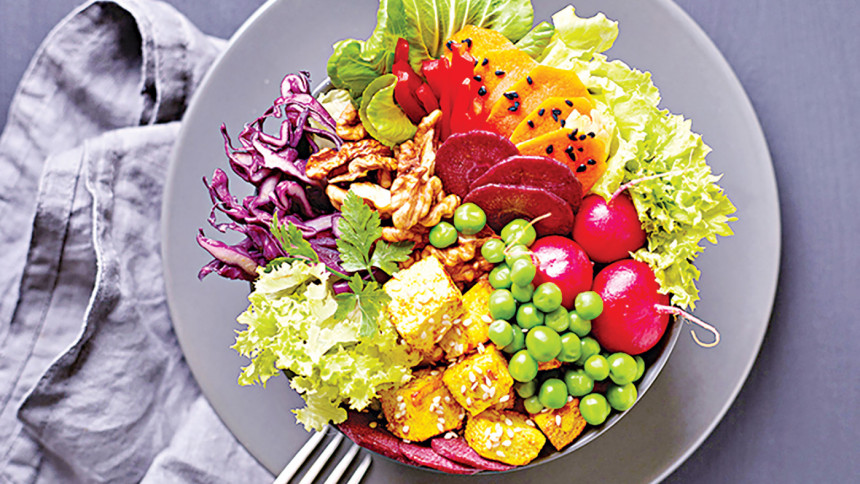 A 12-week vegan diet may result in clinically meaningful weight loss and improve blood sugar control in overweight adults and those with type 2 diabetes, according to a meta-analysis of 11 randomised trials involving almost 800 participants (aged 18 or older).
However, vegan diets rich in fruits, vegetables, nuts, legumes and seeds, with no all-animal derived foods, did not affect blood pressure or triglycerides compared to other diets.
For this study, the researchers analysed the effect of vegan diets on other types of diets on cardiometabolic risk factors - body weight, body mass index [BMI], blood sugar levels, systolic and diastolic blood pressure, total cholesterol, low-density lipoprotein cholesterol, high-density lipoprotein cholesterol, and triglycerides.
Compared with control diets, vegan diets significantly reduced body weight (effect average -4.1 kg) and BMI (-1.38 kg/m2). But the effects on blood sugar level (-0.18 %-points), total cholesterol (-0.30 mmol/L) and low-density lipoprotein cholesterol (-0.24 mmol/L) were rather small.
Further analyses found even greater body weight and BMI reductions when vegan diets were compared with continuing a normal diet without dietary changes than other intervention diets.