Over 50? These problems can sneak up on you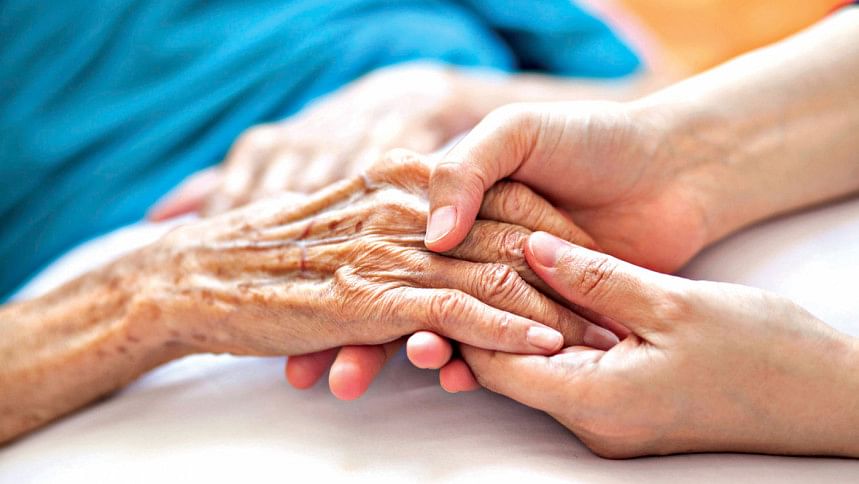 Ageing is a natural phenomenon. We develop many health issues as we age. Here are some growing-up issues to watch for:
Outsmart your age: Nine out of ten older adults have a chronic disease, and eight out of ten have more than one. So, chances are you'll have one soon. But you can live healthier.
High blood pressure: Your blood vessels become less flexible as you age, putting pressure on your circulatory system. Two out of three adults over 60 have high blood pressure.
Diabetes:  Diabetes is one of the most common diseases nowadays. With age, your disease risk rises. Diabetes can cause heart disease, kidney disease, blindness, etc.
Heart disease: Plaque build-up in arteries causes heart disease. It begins in childhood and gets worse over time.
Obesity: Obesity weighs a lot more than is healthy for your height — it is not a few extra pounds. At least 20 chronic diseases, including heart disease, stroke, diabetes, cancer, high blood pressure, and arthritis, are linked to it.
Osteoarthritis: Age-related wear and tear were once thought to cause this joint disease. But genetics and lifestyle may play a role.
Osteoporosis: Osteoporosis weakens bones, causing fractures. A healthy diet rich in calcium and vitamin D and regular weight-bearing exercises like dancing, jogging, or climbing stairs can help.
Chronic obstructive pulmonary disease (COPD): It causes inflammation and blocks lung airflow. It is a slow-moving disease that you may have for years before symptoms appear in your 40s or 50s. It can cause breathing issues.
Hearing loss: Loud noises, disease, and your genes all play a part. Some medications can cause hearing problems, too.
Visual problems: Aging does not just cause blurry labels and menus. Cataracts and glaucoma can damage your eyesight.
Bladder problems: Bladder control issues tend to arise as we age. Nerve problems, muscle weakness, thickening tissue, or an enlarged prostate cause them.
Cancer: Cancer risk increases with age. Young people get the disease, but the risk doubles between 45 and 54.
Depression: Depression is common among adults 18 and older. Some people get depressed as they age, when health problems, lost loved ones, and other life changes occur.
Backpain: It is more common with age. Being overweight, smoking, not exercising enough, or having arthritis or cancer can increase your risk.
Dementia: Alzheimer's, a form of dementia, usually appears at 65. You cannot control some risk factors, like age and heredity. But a heart-healthy diet and watching blood pressure and sugar may help.
Beware of any discomfort you experience as you age and seek early intervention to avoid future complications.