'Women cannot drive a F1 car quickly'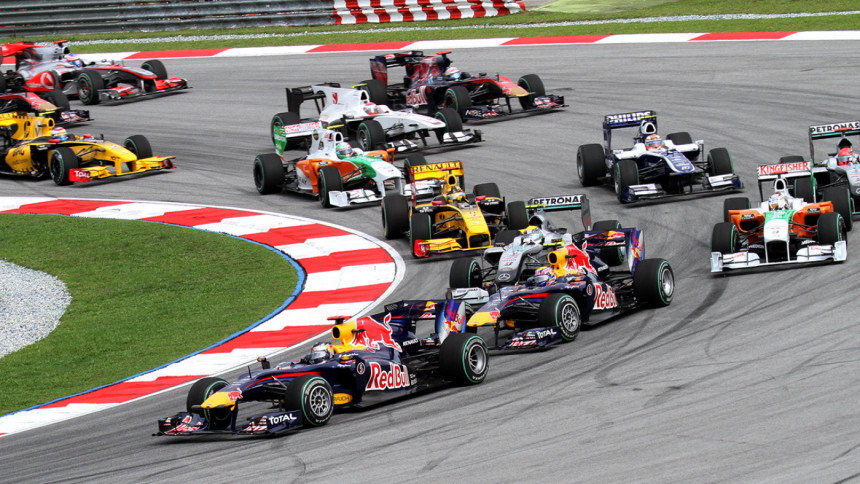 Formula 1 boss Bernie Ecclestone says female drivers would "not physically be able to drive a F1 car quickly".
Speaking to businessman Sir Martin Sorrell at an Advertising Week Europe conference, the 85-year-old said he does not think women would be "taken seriously" in the sport.
However, he does think an increasing number of women will take F1 chief executive positions in the future.
"Women are more competent, and they don't have massive egos," he added.
Susie Wolff was the most recent woman to pursue a racing career in F1.
Meanwhile, Claire Williams is currently the deputy team principal of Williams, having joined as a family representative on the board in 2012.
Wolff started working with Williams in 2012, after racing for seven years in the German Touring Car Championship, but retired in November.
She spent three years involved in test and development work and took part in four practice sessions over the 2014 and 2015 seasons - becoming the first woman to take part in a grand prix weekend for more than 20 years.
In 2013 she said one the main issues behind a lack of females in the sport was young girls "have no-one to aspire to growing up".
But the Scot dismissed claims women lack the strength to cope with the demands of the sport, adding: "We have 30% less muscle so we have to work hard, but there's no reason why females can't get strong enough to race an F1 car."
The 33-year-old has since launched an initiative to increase the number of women in motorsport and said there were lots of opportunities in F1 besides driving.
Maria Teresa de Filippis, the first woman to race in an F1 grand prix, died in January. The Italian started three grands prix for the Maserati team in 1958 with a best finish of 10th at Spa in Belgium.
De Filippis, who was a founding member of the Maserati Club and went on to become its president, also failed to qualify for the 1958 Monaco Grand Prix along with F1 boss Ecclestone.
The late Lella Lombardi, another Italian, who started 12 grands prix between 1974 and 1976, is the only other woman to start an F1 race.
In a wide-ranging interview with F1's non-executive director Sorrell, Ecclestone also said he thought Russian President "Vladimir Putin should be running Europe", and said comments about Adolf Hitler in a 2009 interview were taken out out of context, but reiterated he "got the job done".
Ecclestone disagreed with Sorrell, chief executive of advertising giant WPP, on the subject of whether Britain should leave the European Union, calling himself "100% an outer", before adding immigrants "have not" made a contribution to the UK.
Current F1 world champion Lewis Hamilton is the grandson of immigrants - his father Anthony's parents moved from Grenada in 1955 and settled in west London.
Female drivers in F1
Maria Teresa de Filippis - 5 races (1958-69), 3 starts - 0 points
Lella Lombardi - 17 races (1974-76), 12 starts - 0.5 points
Divina Galica - 3 races (1976 & 78), 0 starts (did not qualify)
Desire Wilson - 1 race (1980), 0 starts (did not qualify)
Giovanna Amati - 3 races (1992), 0 starts (did not qualify)