Ricciardo rules himself out for Mercedes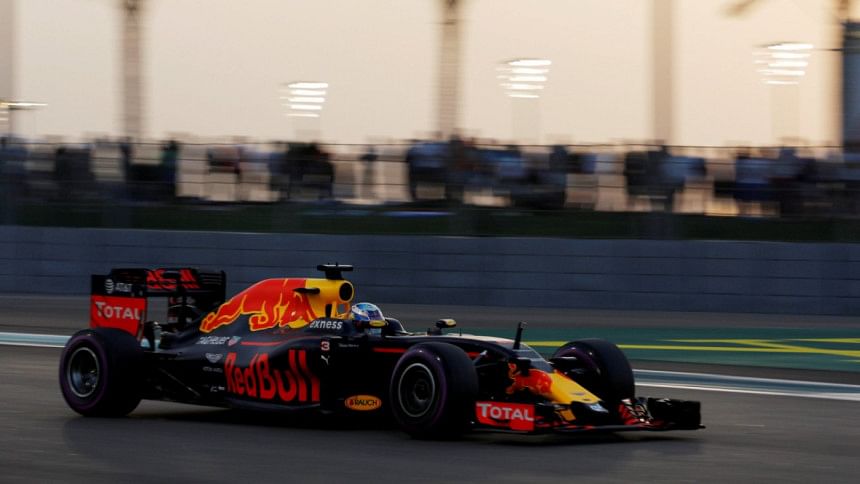 Australia's Daniel Ricciardo Wednesday ruled out joining Mercedes next year to replace world champion Nico Rosberg, saying he is happy at Red Bull.
Mercedes are yet to name who they want as Lewis Hamilton's new partner, although reports say they are chasing Valtteri Bottas from Williams.
Ricciardo, who finished third in the 2016 drivers' championship behind Rosberg and Hamilton, said he wasn't about to jump ship.
"I've got two more years at Red Bull. That's where I'm going to be," he told reporters in Perth.
"There's a lot of people that are tempted to jump into that (Mercedes) seat, and you don't blame them.
"I just hope whoever gets it appreciates it. It's a damn good one. But for me, you'll see me at Albert Park (Melbourne) in a Red Bull."
Mercedes communications chief Bradley Lord said last week there would be no announcement until next year, following Rosberg's shock retirement this month.
His comments came as French media reported Felipe Massa was in talks with Williams about reversing his decision to retire, which would free up 27-year-old Bottas to switch to Mercedes.
Massa, 35, retired from Formula One at the end of the season, but French sports daily L'Equipe has said he is in talks for another year with Williams.
One of the two seats at Williams has already been taken by rookie Lance Stroll, 18.