Sharapova's return divides rivals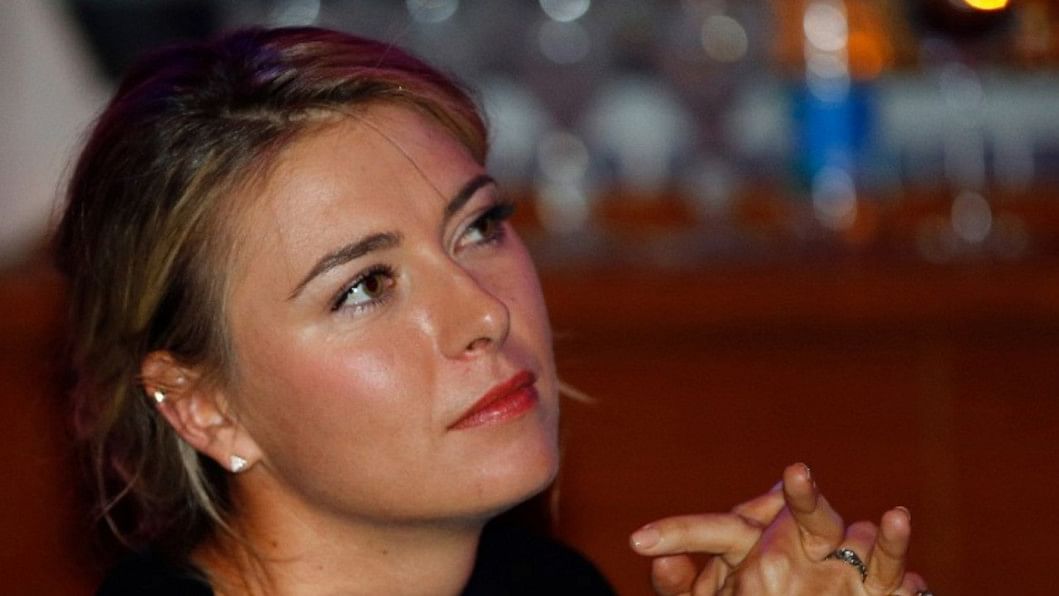 Maria Sharapova returns to tennis this week following her 15-month ban having tested positive for meldonium at the 2016 Australian Open.
The organisers of Stuttgart's WTA tournament sparked controversy by giving her a wildcard to play on Wednesday -- the first day she is eligible to play again -- which has divided tennis.
Here is what the game's top names have to say:
Those against:
Carolina Wozniacki (DEN) - "I think it's very questionable, allowing, no matter who it is, a player that is still banned to play a tournament that week. From the tournament side, it's disrespectful to the other players and the WTA. But it is what it is. Obviously rules are twisted and turned in favour of who wants to do what."
Agnieszka Radwanska (POL) - "This kind of entry into the tournament should apply to players who dropped in the ranking because of injury, illness or some other random event. Not for those suspended for doping. Maria should recover some other way, starting with smaller events."
Angelique Kerber (GER) - "It's a German tournament, and we (have) so many good German players, so this is also a little bit strange. It's also strange for the players, that she can walk on site on Wednesday and she can play on Wednesday."
Andy Murray (GBR) - "I think you should really have to work your way back.The majority of tournaments are going to do what they think is best for their event. If they think having big names there is going to sell more seats, then they're going to do that."
Jo-Wilfried Tsonga (FRA) - "Honestly, offering an invitation right now will be like giving a candy to a child who has misbehaved."
Dominika Cibulkova (SVK) - "It's not about her, but everyone who was doping should start from zero."
Those for:
Victoria Azarenka (BLR) - "I think it's good for tennis. She has such a huge fanbase and obviously that's going to bring more attraction to see how she will do, so I think it's good for tennis, good entertainment."
Svetlana Kuznetsova (RUS) - "If we talk about cheaters, people who cheat, you would say: 'Why would cheaters get a wild card?', but then if there is some mistake, you know, it's a little bit of a different story."
Venus Williams (USA) - "The bodies have made their decision, and she has an opportunity to come back and continue her career. I think she should be allowed to continue that. If people want to give her wildcards, I guess that's the tournaments' decision. It will be nice to have her back in the game."
Juan Martin del Potro (ESP) - "I think for the tennis world it is gonna be nice to see her back. Everybody's waiting for her."
Novak Djokovic (SRB) - "From my opinion, I see that there was no intention in doing that (doping), because the rules changed, but it was an error and mistake that she and her team in a way had to take the consequences and pay for and the suspension is there rightly so."