Nastase kicked out of Fed Cup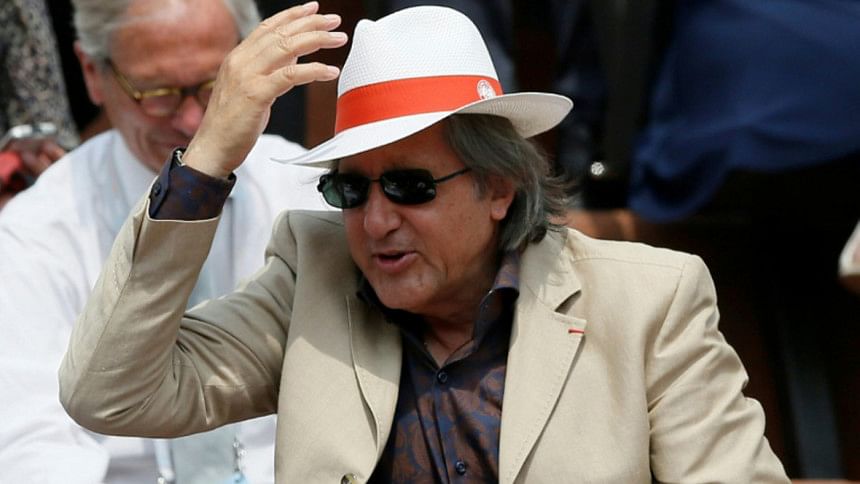 Romanian tennis legend Ilie Nastase was sensationally kicked out of the Fed Cup on Saturday after a foul-mouthed rant compounded his controversial racial slur over Serena Williams's unborn baby.

The 70-year-old captain of Romania's Fed Cup team was escorted from the Constanta venue where a World Group play-off was taking place against Britain after swearing at the umpire as well as the British skipper and a visiting player.

He was heard to call pregnant captain Anna Keovathong and national number one Johanna Konta "fucking bitches".

The day before, Nastase was overheard making derogatory remarks about US superstar Serena Williams's pregnancy.

"Let's see what colour it (the baby) has. Chocolate with milk?," he said in Romanian, remarks then reported widely internationally, including by a British female reporter who he then berated, describing her as "stupid" and "ugly".

The controversy in Romania overshadowed what was meant to be the weekend's main Fed Cup business -- the semi-finals.

They saw Belarus and Switzerland locked at 1-1 at the end of the first day in Minsk while the United States took the opening rubber against defending champions Czech Republic in Florida.

The International Tennis Federation (ITF) said that Nastase had been expelled from the tie against Britain for "serious misconduct" and hinted at further punishment.

After his slur against Williams, who will give birth in September, Nastase was still raging on Saturday.

He was warned twice by the umpire for unsportsmanlike conduct as Konta took on Sorana Cirstea in the day's second rubber.

Nastase screamed at the umpire: "It's not the opera, what's your fucking problem?"

Konta broke down in tears after the abuse and the match was held up for 25 minutes before Nastase was banished to the stands and then escorted out of the venue by burly security guards.

"His accreditation was removed and he will play no further part in the tie," said the ITF in a statement.

"The ITF has launched an investigation into this matter as well as previous comments made by Mr Nastase during the week. The ITF does not tolerate discriminatory and offensive language and behaviour of any kind."

- 'Snowballed' -

Konta went on to beat Cirstea to level the tie at 1-1 after Simona Halep had seen off Heather Watson.

"The abusive language of everybody who was involved snowballed," said Konta.

Keothavong, who was reportedly propositioned by Nastase despite being pregnant and married, said she was stunned by his behaviour.

"What Nastase said to me and Johanna is language that is not appropriate for anyone to speak to any other human," she told fedcup.com.

However, Cirstea leapt to the defence of Nastase and the crowd.

"The supervisor told me he stopped play because she (Konta) was crying. The Romanian public are quite fair and did not do anything out of the ordinary," she said.

"It was great to have Nastase's experience on the bench...it was a nice surprise to see that he is very human and caring."

The semi-finals were reduced to a sideshow by the Nastase controversy.

In Minsk, Timea Bacsinszky beat Aryna Sabalenka of Belarus 6-4, 7-5 to pull Switzerland level 1-1.

Aliaksandra Sasnovich had put Belarus into the lead beating Viktorija Golubic 6-3, 5-7, 7-5.

Belarus are bidding for a first Fed Cup final spot while Switzerland were runners-up in 1998.

In Tampa, the United States, Fed Cup winners on 17 occasions, were 1-0 up on defending champions Czech Republic who have taken the title five times in the last six seasons.

Coco Vandeweghe eased to a 6-1, 6-4 win over 17-year-old Marketa Vondrousova.

The Czechs are missing their four leading singles players, including world number three Karolina Pliskova and two-time Wimbledon champion Petra Kvitova who is recovering from fighting off a knife-wielding intruder in December.