'Changing whole squad won't bring results'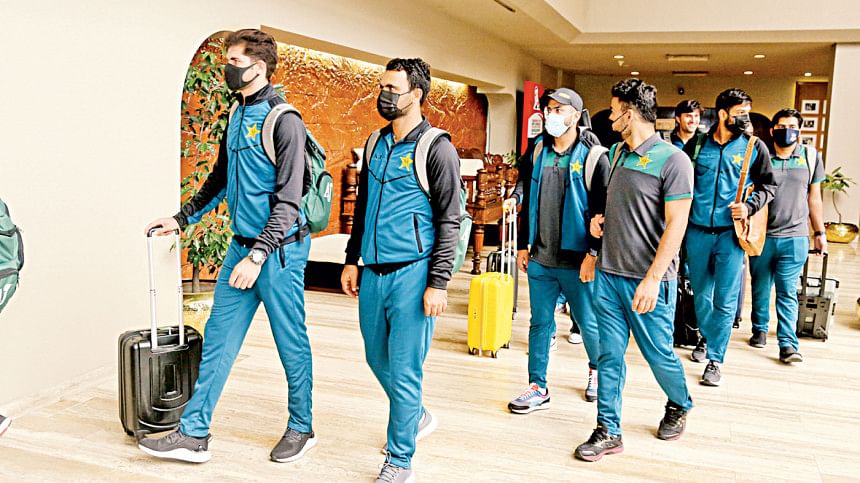 "The bond that we have created must not be broken. We need to stay unified to figure out where we went wrong and where we have to improve," Pakistan skipper Babar Azam told his teammates during a dressing room speech following their defeat to Australia in the semifinal of the T20 World Cup.
Pakistan played exceptionally throughout the T20 extravaganza and had it not been for a Matthew Wade blitz at the death, Babar's side might have been currently preparing for their third T20 World Cup final later today against New Zealand.
But instead, Pakistan arrived in Dhaka yesterday morning for their next assignment -- a three-match T20I series and two World Test Championship fixtures against Bangladesh. And the spirited side seem ever so determined to keep building on what they had achieved.
On the other hand, Bangladesh, who crashed out of the T20 World Cup with six losses in eight games, are still trying to find out what went wrong in their world cup quest.
While a spirited Pakistan seem aware of the goals they need to achieve, the Bangladesh Cricket Board (BCB) and the team management are apparently still in their discussion phase.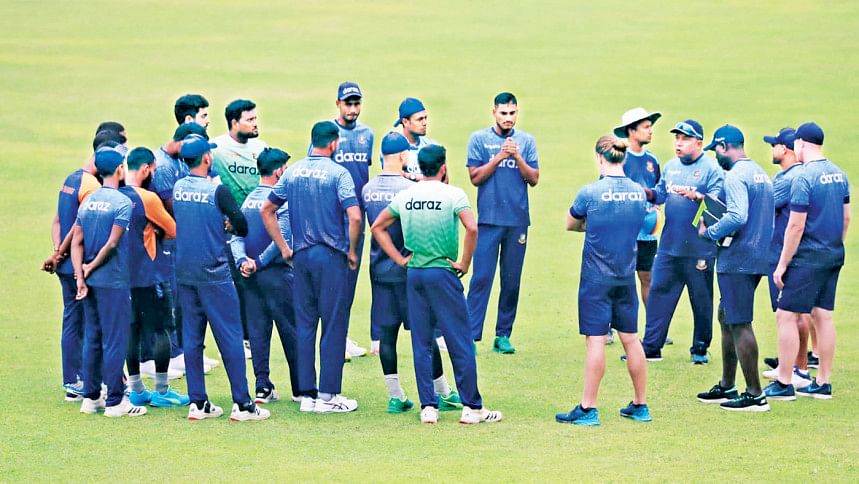 "We discussed with the coach, selectors and a few players. We need to improve our performance and we also discussed how we can do it so that we can meet the expectations of the fans," said BCB cricket operations committee chairman Akram Khan to the media yesterday following a meeting with the coaching staff, including head coach Russell Domingo, after they returned to the country on Friday.  
Akram realises that the Pakistan series will put the cricketers under a stern test but he also remained hopeful that the Tigers would be able to regain their form in the format.
"It goes without saying that the series will be a very tough one for us. And our form isn't very good. But we will regain our form. It is something that goes up and down," added Akram, who also informed that the squad for the Pakistan series will be announced on November 16.
Akram, however, mentioned that the squad will not see massive changes.
"Changing the whole squad won't bring results. A few of our players are injured so there might be one or two changes to replace them," said Akram.
BCB, meanwhile, is set to appoint a local fielding coach for the upcoming series against Pakistan as Akram informed that the board decided not to renew the contract with current fielding consultant Ryan Cook.