Tigers' final chance to find 'the answers'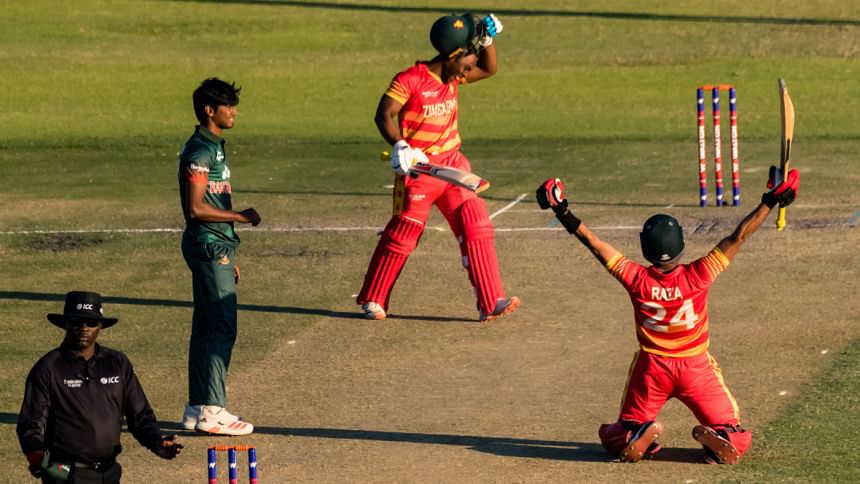 Before the ongoing Zimbabwe tour, Bangladesh were flying high in the ODI format, with series wins away to South Africa and West Indies. But suddenly, after two successive defeats against a side ranked eight places below in space of just three days, the Tigers now seem to be in a disarray in their most preferred format. 
And according to Bangladesh's fast bowling coach Allan Donald, the Tigers were just unable to find the answers against Zimbabwe. The Tigers' sudden downward spiral in the format remains even more baffling considering they had registered historic ODI series win away to South Africa – the first time that they beat the Proteas in a series at their own backyard -- in almost similar conditions just four months back.    
"Funnily enough, these conditions are exactly the same we faced in South Africa [back in March this year]," Donald admitted. 
The South African, however, could find one thing that Bangladesh weren't able to replicate from that series against the Proteas in this series. 
"We spoke about what a classy team we were in South Africa in exactly the same conditions. We talked about how we bowled there and how we managed to open up [the opposition's batting line-up] through the middle [overs]. We were brilliant against Zimbabwe with the new ball as we had Zimbabwe on the backfoot early [in the first two ODIs]. And in those middle overs, which we call the window of opportunity to strike more, we have not come with answers for that [against Zimbabwe]," Donald said. 
In both the ODIs that Bangladesh had lost by the same margin of five wickets, the Tigers had Zimbabwe reeling after picking up early wickets. But Zimbabwe prevailed and emerged as convincing winners in both occasions. Sikandar Raza scored unbeaten hundreds in both the ODIs and had the support of two other centurions -- Innocent Kaia in the first match and stand-in skipper Regis Chakabva in the following one -- to help Zimbabwe fightback from 62 for three and 49 for four and chase down stiff targets of 304 and 291 in the first and second ODI, respectively. 
And Donald admitted that, if Bangladesh are to stop anything similar happening on Wednesday and avoid a humiliating whitewash in the series, the Tigers would need to find the answers quickly. 
"We addressed those issues and tomorrow [Wednesday] we need to come up with those answers. It's not rocket science figuring out what we need to do. It's to come up with plans early to make sure that Raza and Co. don't get away from us. And in two back-to-back games where 200-plus runs were scored in partnerships, it says that we have not handled that pressure well. It's just that we have not had the answers," Donald added.