Shoaib praises 'dangerous' India after Asia Cup triumph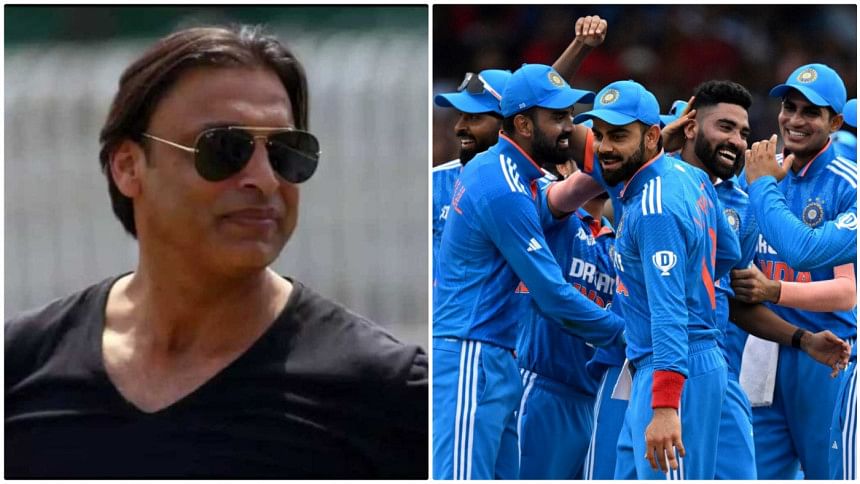 Former Pakistan fast bowler Shoaib Akhtar lauded Rohit Sharma and Co after their 10-wicket victory against Sri Lanka in the Asia Cup final in Colombo on Sunday.
Pace bowler Mohammed Siraj returned figures of 6-21 to lead India's rout of Sri Lanka as they clinched their eighth Asia Cup title.
India started the Asia Cup as underdogs, Shoaib Akhtar said, but their transformation during the campaign has now convinced him that "they could be the most dangerous side in the World Cup". 
"I did not imagine India beating Sri Lanka in this manner. From here on, India could be the most dangerous side in the World Cup, but I am not writing anybody off because teams from the sub-continent are formidable," Akhtar said on his YouTube channel.
Former Pakistan fast bowler also lauded Sharma for his captaincy.
"Rohit Sharma's captaincy has improved. He and the team management have been making great decisions," he said.
"For the last one-and-half to two years, he was a bit lost (Ghuma hua tey), but now he is present and doing great man-management. He is making good decisions. He has got Kuldeep Yadav into the team at the right time," he added.