Schedule, venues confirmed for Super 4 stage of Asia Cup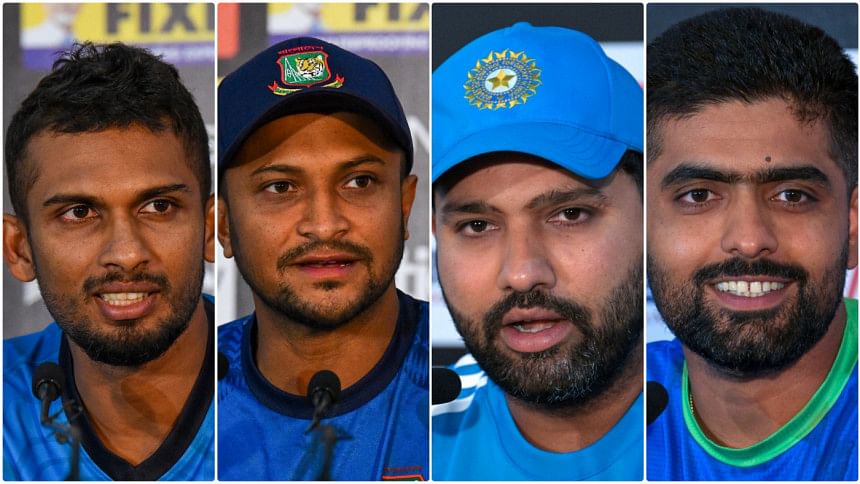 Sri Lanka's thrilling two-run victory over Afghanistan on Tuesday has seen the four teams locked in for the next stage of this year's Asia Cup.
Co-hosts Sri Lanka and Pakistan have reached the final four alongside India and Bangladesh and the four sides will now play three more matches during the Super 4 stage of the event to determine who plays in the one-off final in Colombo on September 17.
Pakistan will host Bangladesh at Gaddafi Stadium in Lahore to commence the Super 4 stage on Wednesday September 6, while Shakib Al Hasan's side will once again be back in action at R Premadasa Stadium in Colombo on September 9 against Sri Lanka.
The second match-up of the tournament between arch-rivals India and Pakistan will take place at R Premadasa Stadium in Colombo on September 10, before Rohit Sharma's side returns to the same venue two days later to play Sri Lanka.
Sri Lanka will then tackle Pakistan in what looms as a crucial contest in Colombo on September 13, with India's match against Bangladesh to complete the Super 4 stage on September 15.
The two leading teams at the end of the Super 4 stage will then meet in the final at R Premadasa Stadium in Colombo on Sunday September 17.
All are Bangladesh Standard Time.
Super 4 schedule:
September 6: Pakistan vs Bangladesh, Gaddafi Stadium, Lahore, 3:30pm 
September 9: Sri Lanka vs Bangladesh, R Premadasa Stadium, Colombo, 3.30pm 
September 10: Pakistan vs India, R Premadasa Stadium, Colombo, 3.30pm 
September 12: India vs Sri Lanka, R Premadasa Stadium, Colombo, 3.30pm 
September 14: Pakistan vs Sri Lanka, R Premadasa Stadium, Colombo, 3.30pm 
September 15: India vs Bangladesh, R Premadasa Stadium, Colombo, 3.30pm
Final:
September 17: TBC v TBC, R Premadasa Stadium, Colombo, 3.30pm