Rosberg blocks out title talk in Mexico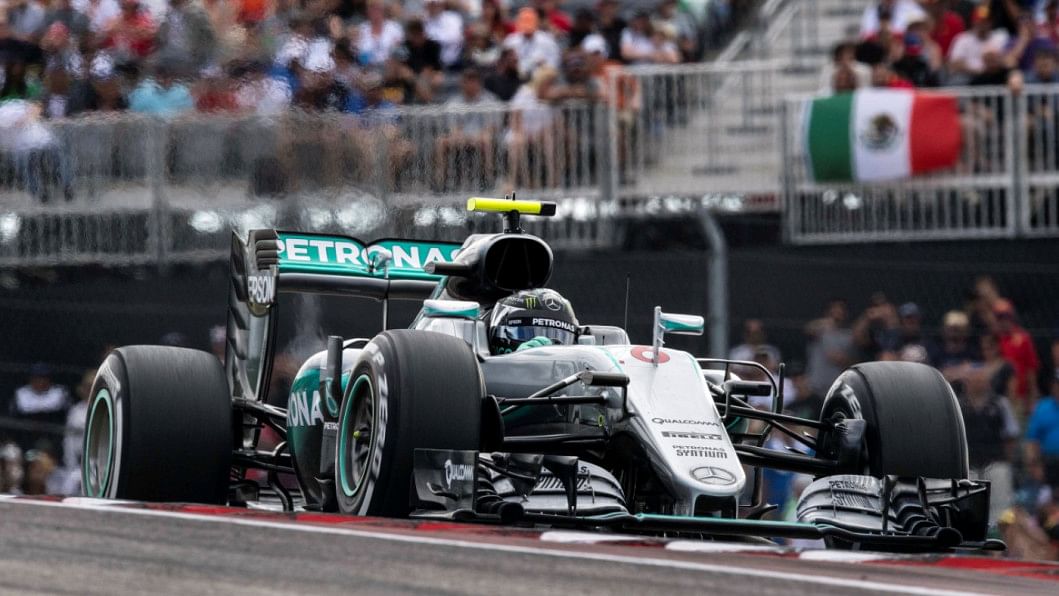 Nico Rosberg plans to block out all thoughts of a possible maiden title triumph and focus on sticking to his singular and simple approach when he bids to claim his 10th win of the year in this weekend's Mexican Grand Prix.
The 31-year-old, who will become champion if he wins and Mercedes team-mate and title rival Lewis Hamilton fails to score a point, has said he is aware of all the equations and possible outcomes.
But, he stressed, he will aim only to keep things simple and concentrate on repeating his victory of last year when Formula One returned to the noisy and atmospheric Autodromo Hermanos Rodriguez for the first time since 1992.
In front of a packed crowd that day, Rosberg eased some of the pain from losing out to Hamilton in the title race by securing a well-judged victory.
Something similar coupled with another Hamilton retirement would see him take the Englishman's crown on Sunday night.
"Of course I'm aware of that," he said. "It's an obvious calculation which everybody is telling me and it's great, but the approach is keep it simple -- just look for the race win."
Rosberg will arrive in Mexico with a 26-point lead over Hamilton in the title race and three races remaining.
That means that if he wins he will increase his tally to an unassailable advantage of 51 if the three-time defending champion is undone by another engine failure, poor start or other mechanical problem.
For Hamilton, and his race team of Mercedes mechanics, the over-riding pressure, as it was during his flawless drive to victory in the United States Grand Prix in Texas, is to finish without any setbacks.
In the 18 events to date, he has been affected by at least three poor starts, five engine or engine-related mechanical problems, one race when he was penalised for his engine failures that required new power units and one crash, with Rosberg, in Spain.
Rosberg has also suffered misfortunes, but not to the same extent and many Hamilton supporters believe he has lost a minimum of 40 points as a result.
Some believe, also, that the law of averages will deliver at least another twist that may see Rosberg suffer a DNF (Did Not Finish).
Hamilton's convincing win from pole position last weekend in Texas was his first in six races since July.
He said it has restored his confidence and he will do all he can, reliability permitting, in the final races.
"You don't often get 100 per cent reliability for a whole season," he said.
"Will it be the case for Nico? Only time will tell, but I can't get fixated on that."
Hamilton said he has kept his motivation intact despite his poor run and was boosted by visiting the Mercedes factory in Britain before flying to the United States.
"I've tried to keep a positive mentality," he said. "There are still points available, anything is possible. The moment you give up, that's the moment you're doomed.I've never given up all my life, I don't plan on doing so now."
Both Mercedes drivers know that they face a robust challenge from the Red Bull team who are confident they have reduced the champions' advantage and can mount a serious bid for victory.
However, given the Mexican circuit's long straight, Mercedes are expected to enjoy superior power and take advantage, but it is uncertain if that will be enough to allow their drivers a clear scrap for victory –- and possibly the championship.