Rio Olympics: Vietnam shooters lacked training bullets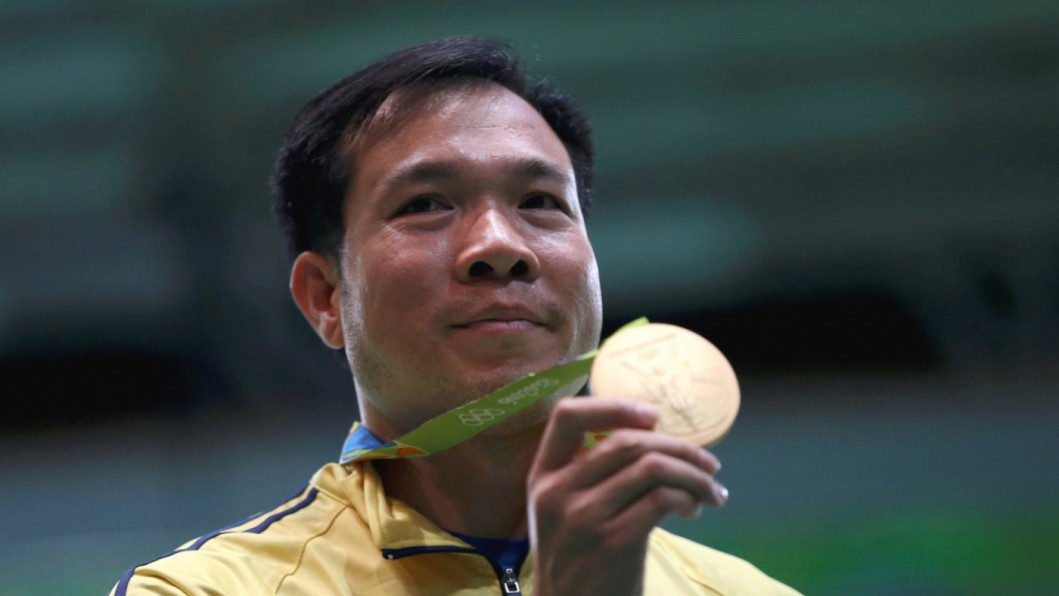 Vietnam's prime minister has admitted Olympic hopefuls faced inadequate training equipment before the games, including a lack of bullets in shooting -- a discipline that won the nation's first ever gold.
Hoang Xuan Vinh, a 41-year-old serving army colonel who first learned to shoot with AK47 rifles, made history in Rio when a near-perfect final shot in the men's 10-metre air pistol clinched him gold.
He also won silver in the 50-metre air pistol, delighting fans and turning him into an overnight star.
After his victory Vietnam's heavily censored state media reported that he had to borrow bullets from the military, a rare but vivid illustration of how underfunded sports are in the communist nation.
Authorities initially remained silent on the issue.
But Prime Minister Nguyen Xuan Phuc addressed the allegations after meeting returning athletes -- including Vinh -- on Tuesday, suggesting that they had not received sufficient food and saying his country needed to do more to prepare athletes for future games.
"We should not allow athletes to lack nutrition or have difficulties in training, especially having to overcome a situation where shooters have to train without enough bullets," he said in quotes published on the government's website late Wednesday.
Vinh's performance has turned Rio into Vietnam's best ever Olympic games. The country previously won a silver medal in both Sydney and Beijing.
His trainer Nguyen Thi Nhung said a lack of bullets was often a problem for young shooters.
"The difficulty in terms of bullets is common for the whole of Vietnam, including the shooting team," she told AFP.
But she denied that Vinh lacked pellets ahead of the games.
"For those top athletes like Vinh there had always been a certain amount of bullets for his training," she said.
Vietnamese Olympic hopefuls, she added, would get around 400,000 dong ($18) a day for food.
"We have tried our best for top athletes to have good and enough food but if possible, we would like to have more," she said.
Vietnamese state media reported that Vinh will receive around $240,000 from the state and private donors on his return -- a handsome sum in a country where the average annual income is around $2,100.
State media has also raised allegations that too many Vietnamese sports officials travelled to Rio.
"Several of the 23 Vietnamese athletes to Olympic 2016 were on their own," the VietnamNet news site reported.
"Several athletes were without trainers or doctors because their places were given to other (sports) officials," the report added.