Rio Olympics: Ramos, Chen disqualified for doping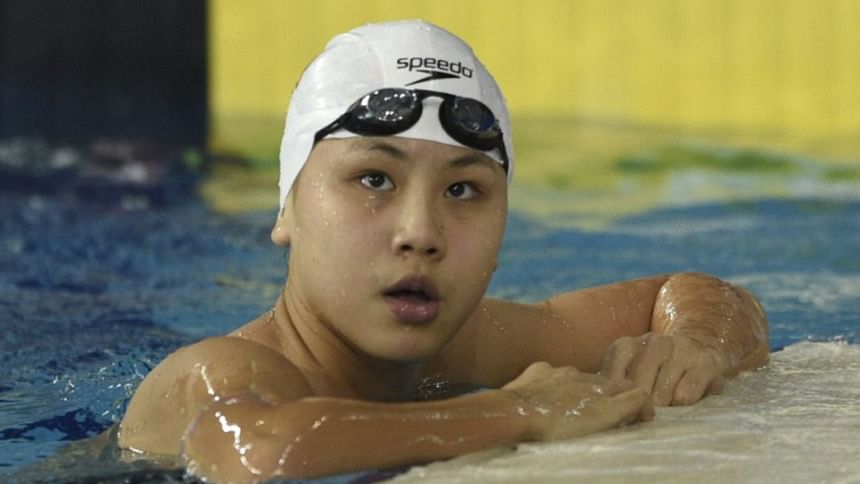 Brazilian cyclist Kleber Ramos and Chinese swimmer Chen Xinyi were disqualified from the Olympic Games on Thursday for having failed doping tests, the Court of Arbitration for Sport (CAS) said.
Ramos tested positive for the banned blood booster EPO Cera while Chen took the diuretic hydrochlorothiazide.
Diuretics are outlawed as they can be used as masking agents for other doping products.
The Brazilian tested positive in a pre-Games test, although the news only emerged after he had competed in the men's road race 10 days ago.
Chen tested positive after finishing fourth in the women's 100m butterfly on August 7, and was scratched from the 50m freestyle with her case still pending.
In both cases, CAS said "the athlete is disqualified and excluded from the Olympic Games Rio 2016".
The Chinese Olympic delegation has demanded the Chinese Swimming Association investigate Chen's case "to clarify the facts and seek out the truth", Xinhua cited the delegation as saying in a statement.
It would "punish those responsible in accordance with the truth and law", it said, adding that China conducts 15,000 doping tests a year with only two out of every 1,000 failing in recent years.
CAS said it was up to the International Cycling Union (UCI) and International Swimming Federation (FINA) to decide on the athletes' punishments following the Games.
Earlier on Thursday, CAS said Kyrgyzstani weightlifter Izzat Artykov had been banned after testing positive for strychnine, a stimulant.
The 22-year-old, who won bronze in the under-69kg division, became the first athlete excluded from the Rio Olympics for doping.