Pink ball cleared for DRS use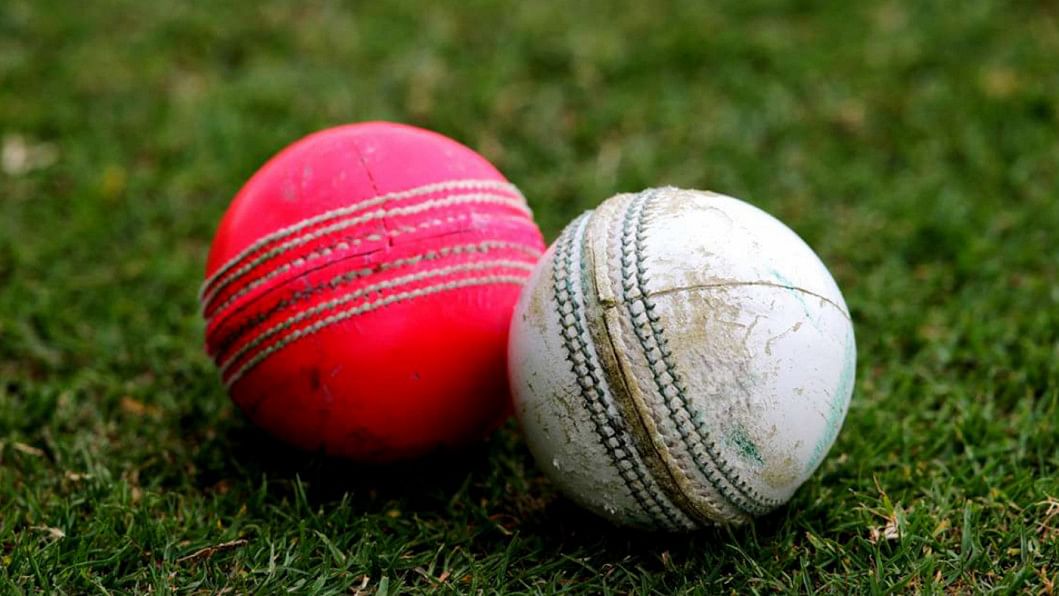 -DRS ball tracking technology was successfully tried with pink ball
-Animation Research, the New Zealand-based company responsible for the Eagle Eye ball-tracker to be used during the series, was able to track the pink ball
-Ian Taylor, the head of Animation Research told ESPNcricinfo that the Oval had provided a more agreeable environment for tracking the pink ball
-DRS technology is bankrolled not by the ICC or its member boards, but by the broadcasters, who had initially brought in many of these aids to add to the experience for viewers
-This has meant that the system is not consistent in its technology or application around the world, while India's BCCI remains opposed to the use of the DRS
-Many observers and commentators tend to argue that the system should ultimately be paid for by the ICC
Fears about the use of the Decision Review System during the looming day/night Test between Australia and New Zealand have eased considerably after ball tracking technology was successfully trialed during the Sheffield Shield match between South Australia and New South Wales at Adelaide Oval.
Animation Research, the New Zealand-based company responsible for the Eagle Eye ball-tracker to be used during the series, was able to track the pink ball without a hitch during the game, in contrast to less favourable tests conducted in New Zealand some weeks before.
After the initial tests, Ian Taylor, the head of Animation Research, had admitted the technology only worked "some of the time", but after the Adelaide dress rehearsal, he told ESPNcricinfo that the Oval had provided a more agreeable environment for tracking the pink ball.
This, he said, was largely to do with the preparation of a well-grassed pitch that preserved the ball's colour.
"We had a lot of concerns after doing testing down here [in New Zealand] but actually under the conditions that were there and the pitch that was laid it was really encouraging," Taylor said.
"It was always about whether we could actually track it. What we'd been concerned about in the testing we'd done was we were having a lot of trouble tracking it, but with the right pitch and square it went really well." Taylor added.
"It was never just about the pink ball, it was about a whole combination of elements. The pitch was designed for the pink ball so that it maintained its colour much better. It definitely worked - we'd had no trouble tracking a pink ball in our testing, but once it lost colour it was very difficult. But on the pitch they'll be playing on in Adelaide it stayed pink. We were there for all four days, day and night, and everybody came out very positive. It's a huge relief."
Taylor's earlier pessimism had been driven by a lack of testing time, in addition to the unpromising results returned when the ball-tracker was tried with a pink ball on an artificial pitch in New Zealand.
On that surface, the ball had been chewed up considerably - as it was during the Prime Minister's XI match in Canberra - and its resultant loss of colour had severely affected the accuracy of Eagle Eye.
"Most of these things, when you bring something new in you'd expect to be able to test it over a much longer period of time," Taylor said.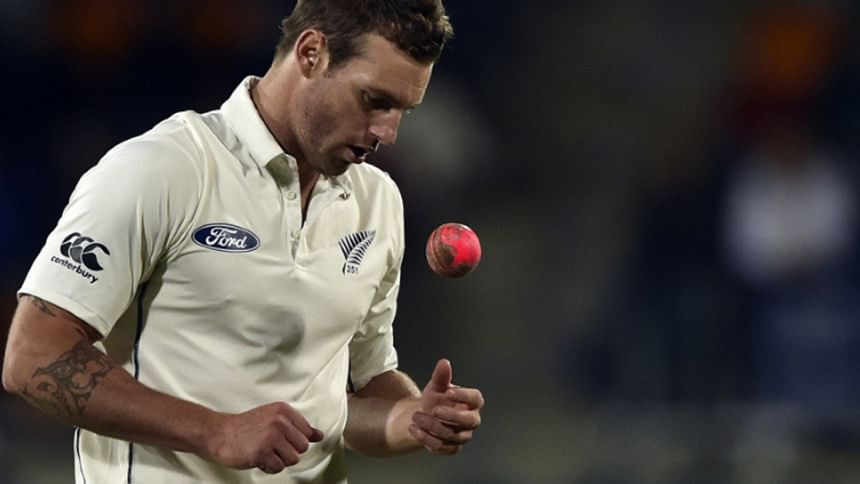 "But it was always a case where if we could see it and track it, we had years of algorithms that help to track it - but if you can't see it then you're going to have trouble tracking it."
"There were no games for us, so we had gone out and set up an operation here in a stadium so we could test it under lights and we didn't have much luck at all once the lights went on and the ball was worn. We were bowling it on a plastic, rollout pitch on a rugby field, so that ripped the ball to bits." Taylor explained.
"They said to us these are the conditions you'll be working under, so come on up and try it. So we took the whole kit and it made a hell of a difference. We didn't have any trouble tracking it and in the daytime you actually see it better than the red ball."
DRS technology is bankrolled not by the ICC or its member boards, but by the broadcasters, who had initially brought in many of these aids to add to the experience for viewers.
This has meant that the system is not consistent in its technology or application around the world, while India's BCCI remains opposed to the use of the DRS.
Debate about who pays for the DRS has bubbled along for some years, with many observers and commentators tending to argue that the system should ultimately be paid for by the ICC.
The host broadcaster Channel Nine paid for Taylor's team to fly to Adelaide for the Shield match.