Pink ball passes the test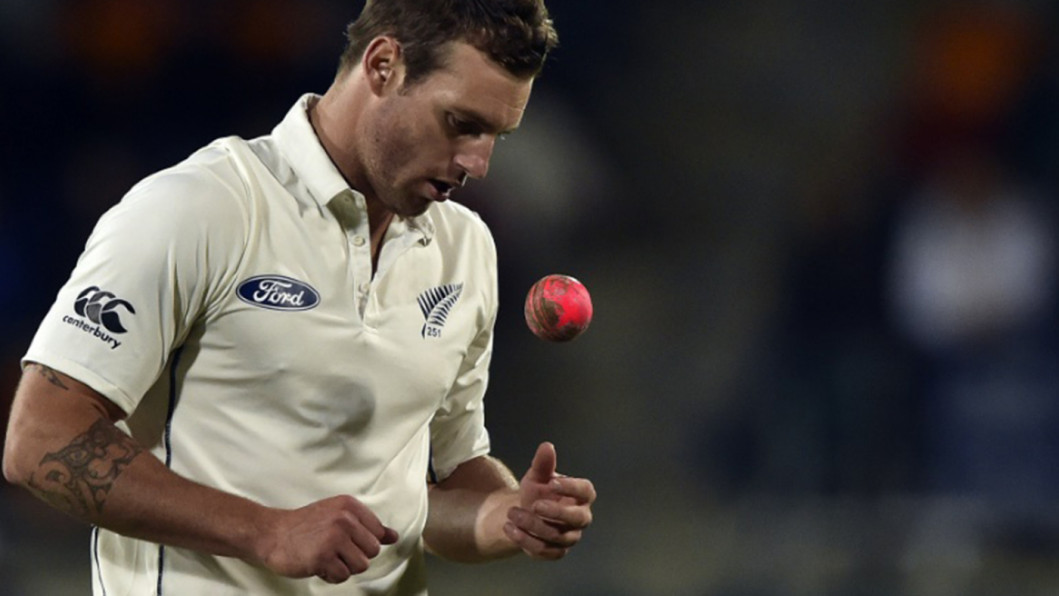 -Revolutionary innovation of the pink cricket ball is up to scratch amid growing criticism
-The historic day-night Test with the pink ball is scheduled for Adelaide Oval on November 27 between Australia and New Zealand
-There has been scepticism and criticism of the new-type ball, designed to be more visible under lights than the traditional red one
-Adam Voges said it did not hold up well in recent matches against New Zealand in Canberra
-Tom Latham added that the pink ball deteriorated a little bit more than usual
-Cricket Australia has pointed to an abrasive Manuka Oval pitch in Canberra as the cause
-Brett Elliott, managing director of manufacturer Kookaburra, said no cricket ball had gone through the level of testing and development that the pink ball had
-Australian Test stars will have a chance to try the pink ball in the day-night Sheffield Shield round that starts on Wednesday
The manufacturer of the pink ball to be used in next month's first day-night Test match said on Monday its revolutionary innovation is up to scratch amid growing criticism.
The historic Test is scheduled for Adelaide Oval on November 27 between Australia and New Zealand in a move authorities hope will boost television audiences and usher in a lucrative new era for the five-day game.
Yet there has been scepticism and criticism of the new-type ball, designed to be more visible under lights than the traditional red one, with several players speaking out against it.
Senior Australian batsman Adam Voges said it did not hold up well in recent matches against New Zealand in Canberra.
"Both balls got chewed up pretty quickly," Voges said after Friday's Prime Minister's XI one-day game against the Black Caps. "There wasn't much pink left on it by the end of the game."
New Zealand opener Tom Latham added that the pink ball deteriorated a little bit more than usual.
Cricket Australia has pointed to an abrasive Manuka Oval pitch in Canberra as the cause, expecting the ball to hold up better in this week's round of domestic Sheffield Shield matches.
There have also been concerns raised by the firm responsible for the ball-tracking technology to be used by broadcaster The Nine Network during the Test that it may not work with the pink version.
But Brett Elliott, managing director of manufacturer Kookaburra, said no cricket ball had gone through the level of testing and development that the pink ball had.
"It is as close to the red ball as we could make it," he told Australian Associated Press.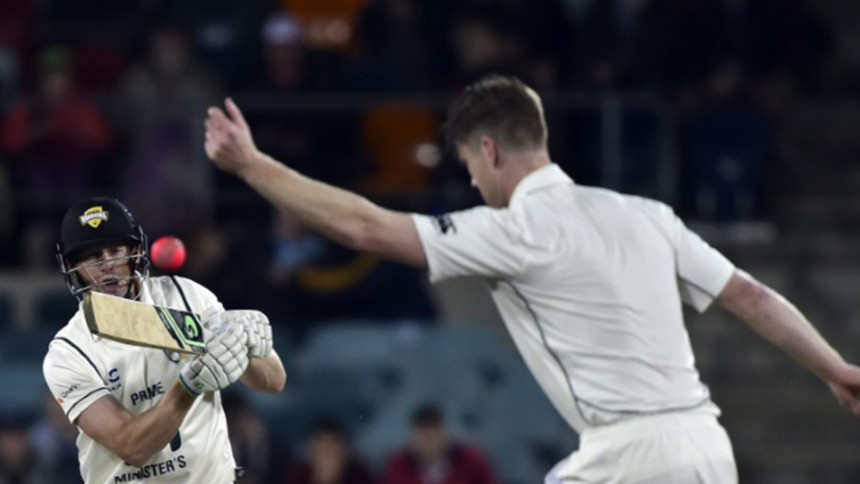 "Players have become very skilled at adapting to the different playing conditions around the world.
"In England, they have to get used to the different pitches and weather conditions and the Duke ball. In India they play in completely different conditions again and use an SG ball.
"The pink ball is probably the most insignificant or the most subtle change that they've had to deal with, because in essence it's just a replication of the red."
Test stars will have a chance to try the pink ball in the day-night Sheffield Shield round that starts on Wednesday.
Australia's new Test skipper Steve Smith was diplomatic when asked about the change to cricket's oldest format.
"It's really exciting," he said at the weekend, and former captain Steve Waugh shared the sentiment.
"Test cricket is withering away in a lot of countries; Australia and England are the only two places where people watch Test matches," Waugh said.
"Day-night will bring people back to the game. We've got to get over the fact it might not be a perfect ball ... once we play one day-night Test people will be saying 'what were we worrying about?'."