Eight hopefuls set to skip SSC exams for SAFF U-17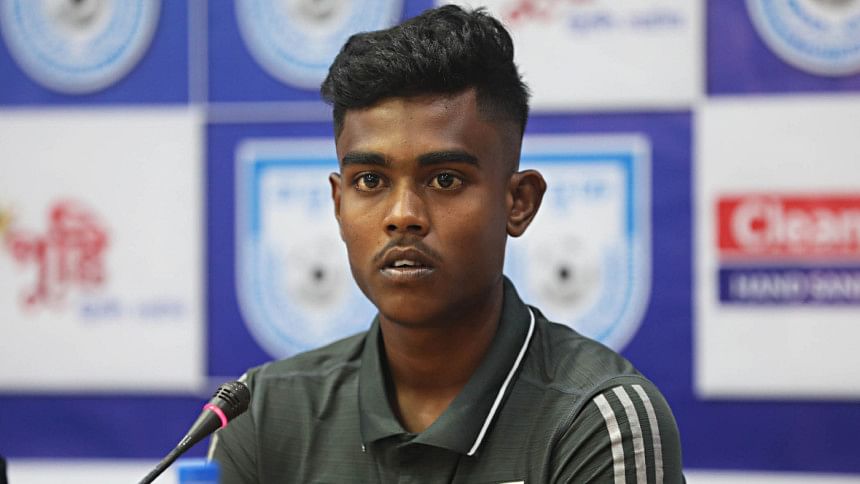 Eight promising footballers will skip this month's School Secondary Certificate (SSC) examinations due to national engagements in the SAFF U-17 Championship, with the Bangladesh U-17 team set to depart for Sri Lanka tomorrow.
From September 5, the Racecourse International Stadium in Colombo will host the youth championship -- which has been held six times in the past, thrice with U-15 teams and thrice with U-16 teams.
Two-time champions Bangladesh have been placed in Group A alongside Maldives and hosts Sri Lanka while three-time champions India, last edition's runners-up Nepal and Bhutan are in Group B.
The Bangladesh team is comprised of players from the BFF Elite Academy, which has been working with promising players since August last year. It will be their first test at the international level although nine players in the 23-member squad did play in the SAFF U-20 Championship in July.
Centreback and captain Imran Khan said that the experience from the SAFF U-20 Championship would help, but also underlined the sacrifices players were willing to make to chase success.
"Around eight players, including me, will not sit for the SSC examinations because we have a target; the AFC U-16 Qualifying Championship is approaching. If we sit for the examinations, we may lose fitness or the understanding with our teammates. So we are sacrificing our studies."
Khan added: "We are used to executing the game plan during training sessions at the academy, so we can hope to do the same smoothly in the competition. Our target is to contest the final."
Technical director and head coach Paul Smalley said his charges had the ability to reach the final and that they were concentrating on the tournament opener against hosts Sri Lanka in order to get the best possible start.