Suro Krishna continues winning streak in a night of boxing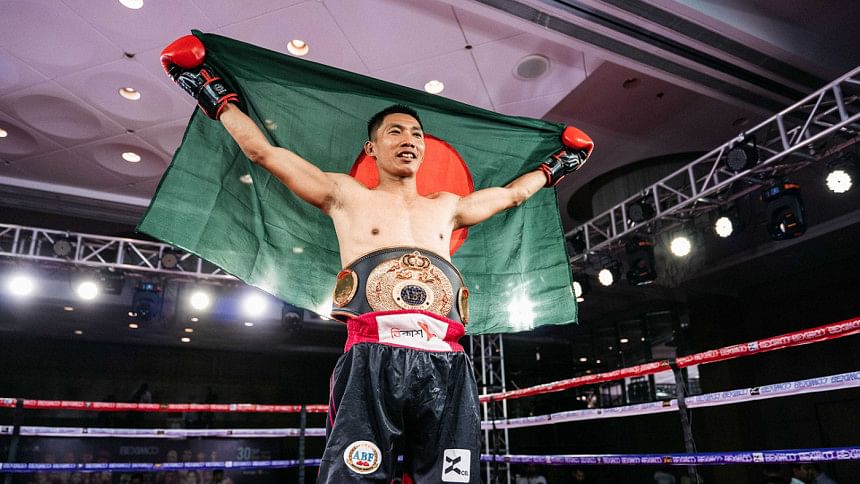 Bangladesh's champion pro-boxer Suro Krishna Chakma defeated Nepal's Mahendra Bahadur Chand in a super lightweight category fight in the Beximco Xcel Boxing Championship 2.0 Fight Night, held at the InterContinental Hotel in Dhaka on Saturday evening. 
Suro Krishna extended his unbeaten record in pro-boxing to six in the main-event of the evening when he defeated his Nepalese opponent on judges decision in an eight-round fight that went the distance. 
Krishna had the upper hand for most of the fight, knocking his opponent to the ground twice but to Mahendra's credit he beat the referee's 10 count both times and the fight continued.
But in the end, Krishna was just too good for Mahendra.
A total of 16 participants from various countries took part in eight  intense bouts across categories such as super middleweight, flyweight, bantamweight, super lightweight, welterweight, and light heavyweight.
The event, which was sanctioned by the Bangladesh Boxing Foundation, commenced with a bantamweight bout between Bangladeshi boxers Aminul and Al Sunny, where the latter emerged victorious.
In the super middleweight category, Bangladesh's Jewel Ahmed Jony emerged victorious over India's Yugandhar Tambat.
In the women's bout, Tanjila defeated Afra Khondokar.
The fourth fight was a thrilling encounter between Jahidul Islam, a former national champion, and the Turkish champion Batuhan Boral. Boral maintained his unbeaten streak by defeating Jahidul through a technical knockout (TKO) in the fourth round.
In the welterweight category, local hero Al Amin defeated Russia's Konstantin Rudenko in a 4-round battle.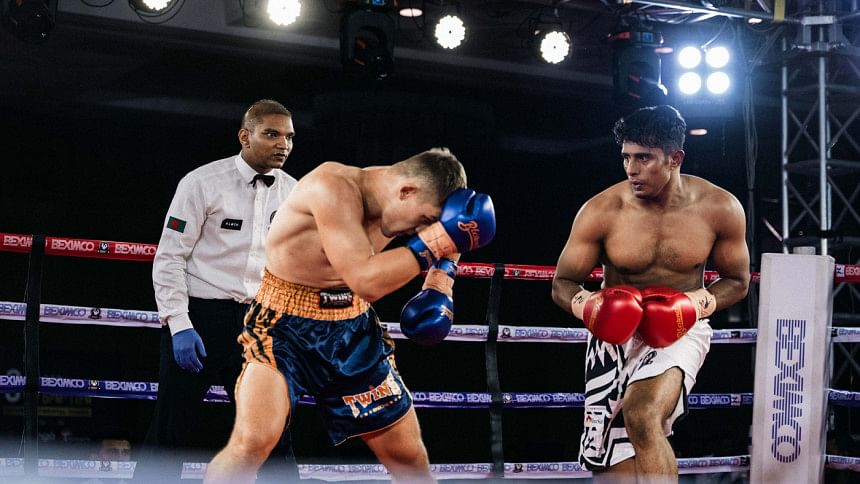 Two undefeated boxers collided in the bantamweight category, where Bangladesh's Uthsob Ahmed defeated Pawan Kumar Arya,
In a gripping six-round bout, "The Tiger", French welterweight Dervis Florent defeated Nepal's Bharat Chand.