Hamilton targets more Italian GP glory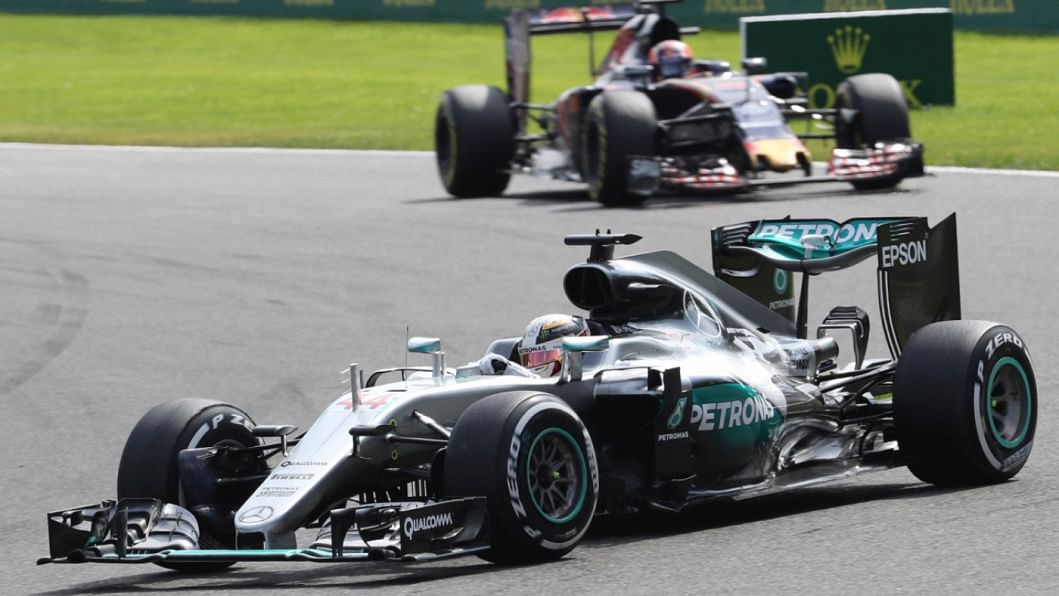 Defending world champion Lewis Hamilton heads to this weekend's Italian Grand Prix knowing that a hat-trick of successive wins at Monza will put him in charge of the title race after one of the most rollercoaster seasons of his career.
The Briton has a nine-point lead ahead of Mercedes teammate Nico Rosberg ahead of the final race of the European season, leaving seven overseas contests remaining.
"The result in Spa, at the Belgian Grand Prix, was as good as damage limitation can be, for me -- a fantastic result for me and for the team," said Hamilton.
"Now we go to Monza, a track I know well from so many racing categories in my career and one that is impossible not to love. I had a perfect weekend last year and I know if I can repeat that it will be amazing.
"With all my penalties out of the way now, and fresh engines ready to use, it's game on for me!"
Hamilton, who was 43 points behind after five races, knows he will face a tough challenge from not only Rosberg, but also Ferrari on their home turf as they seek to end a run of disappointing results in front of the 'tifosi'.
"I'm enjoying this battle and we've got several cars in the mix," said Rosberg. "For me, it is one at a time and every race is like a cup final. It's great to know I have the team and the car to go out and lay it on the line."
Beyond the intra-team scrap for glory at Mercedes, it will be Ferrari attracting most attention as team chief Maurizio Arrivabene looks for a result that will support his opinion that the scarlet Scuderia have made progress and are ready to challenge for a win.
'On the edge'
The two Ferrari drivers, four-time champion Sebastian Vettel and Kimi Raikkonen, crashed at the first corner in Belgium, in a controversial collision also involving teenager Max Verstappen of Red Bull.
The aftermath of that three-way shunt is likely to continue to reverberate at Monza as the drivers and teams try to prove their positions before moving on.
"For us, there are some positives from Spa," said Arrivabene. "What is encouraging is, after the accident, both cars were really damaged, on the floor and other parts, yet the performance they showed was quite good.
"Our car was fast and resilient throughout and now we can turn the page and go to Monza feeling positive."
As Ferrari prepared for home pressures, Red Bull team boss Christian Horner moved to defend Verstappen who, he said, was "on the edge" in his racing in Belgium where both Ferrari drivers said he was dangerous and reckless.
"Look, I think it was firm," said Horner. "It was on the edge. He got away with it and the stewards were happy with it. If there had been an issue, or it contravened any rules, I think Danny Sullivan (race steward) is a pretty experienced guy and he would have called them up.
"But when he (Verstappen) looks back, I am sure he will see it was on the edge."
Horner spoke out after former world champion Jacques Villeneuve had suggested that the Dutchman was receiving "protection" from the ruling International Motoring Federation (FIA) because they believe he is a star attraction.
"The issue is the FIA, because it looks like he's got protection," said Villeneuve. "They want him to be a star."
He added: "It's something that makes me angry, but that's just the way it is. Twenty years ago someone would have put him in a tree."
Kevin Magnussen, who escaped serious injury in a high-speed accident at Spa, is expected to undergo medical tests on Thursday before being passed fit to race for Renault.