Siddikur to wave the red and green in Rio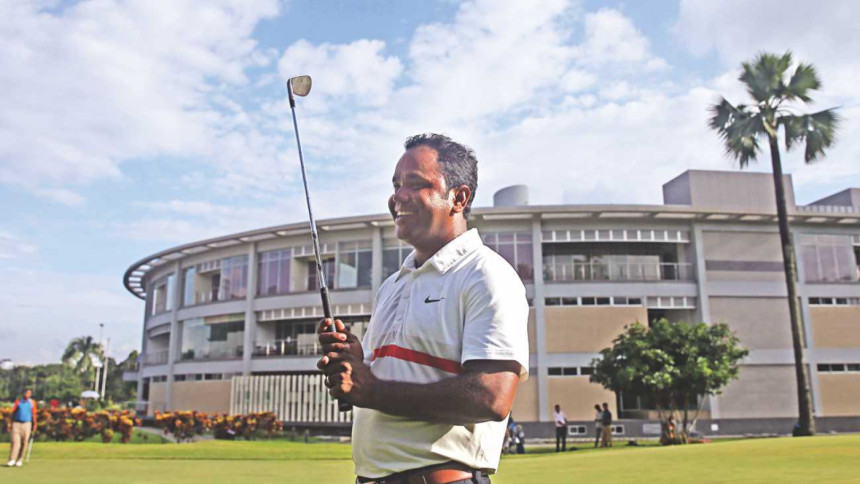 In the land of cricket and football, the Olympic Games have generally not stirred much passion among sports fans, but a golfer is set to change all that. A country starved of facilities that can enable its athletes to rub shoulders with their elite global counterparts has relied on wild cards to ensure participation in the world's greatest sporting showpiece. It is therefore fitting that the Bangladesh flag in next month's Rio Olympic Games will be carried by golfer Siddikur Rahhman, who rose from humble beginnings to reach the top of an elite sport and become Bangladesh's first direct qualifier to the Olympics.
"Siddikur will be the flag carrier of the Bangladesh contingent," Bangladesh Olympic Association (BOA) secretary general Syed Shahed Reza announced yesterday.
Siddikur, the 31-year-old winner of two Asian Tour titles, will take over flag-carrying duties from swimmer Mahfizur Rahman, who carried the flag in the London 2012 opening ceremony.
"Honestly, I am so proud to be given this great honour," Siddikur told The Daily Star over phone yesterday. "This will inspire me, and I am very grateful for this honour. I will try my best to repay it with my performance."
Earlier this week on Monday, Siddikur was placed in 56th position in the final eligibility list for the Rio 2016 Games, therefore becoming the first Bangladeshi athlete to attain direct qualification to the Games. All the other athletes to have participated so far have done so through wild cards provided to each national Olympic association by the International Olympic Committee to encourage participation for all countries.
"The BOA president [and army chief General Abu Belal Mohammad Shafiul Haque] exchanged views with the athletes who are going to participate in the Olympics and instructed all to uphold the image of the country in Rio," said Shahed Reza adding that the athletes were asked to be disciplined and try to acclimatise to the new environment in Brazil during the briefing at the Kurmitola Golf Club yesterday.
Swimmers Mahfizur and Sonia Akter, shooter Abdullah Hel Baki and archer Shaymoli Roy, who are going to participate with wild cards, will accompany Siddikur while sprinters Mezbah Ahmed and Shirin Akter still have a good chance to participate as the IOC was supposed to ensure wild cards to Bangladesh sprinters yesterday night.
A 21-member contingent, led by chef-de-mission Bangladesh Fencing Association president Lt General (Rtd) Abu Tayeb Mohammad Johirul Alam will depart for Rio from July 28 in instalments, informed the BOA secretary general.