Jamal's final flourish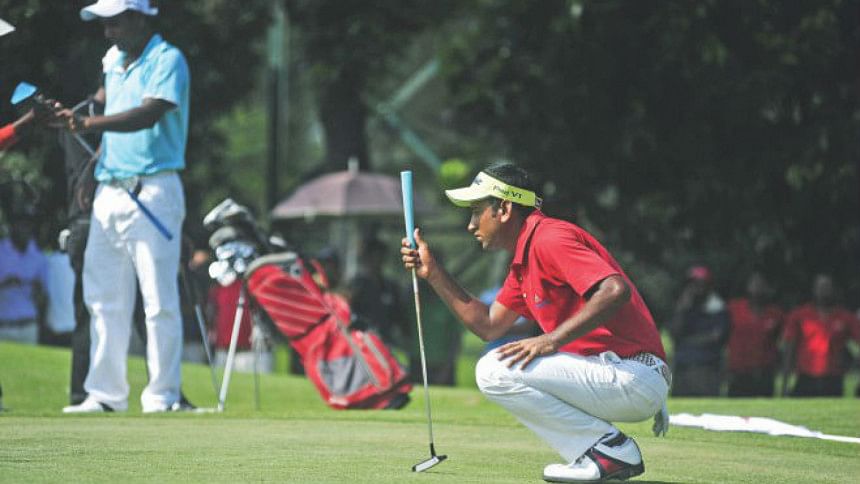 Golfer Jamal Hossain Mollah produced an excellent performance in the third and final round of the Panasonic Open on Sunday to finish in 15th position.
The 31-year-old golfer returned a card of four-under-par (68), featuring five birdies and a bogey, to move 20 places from his overnight position.
The two-time PGTI winner carded three birdies on the front nine and two more on the back nine, including one on the final hole of the day at the Delhi Golf and Country Club yesterday. The only bogey of the day for Jamal came on the tenth hole.
With an aggregate score of three-under-par (213), Jamal finished seven strokes behind eventual winner Mukesh Kumar of India.
Jyoti Randhawa and Rashid Khan shared second place with scores of nine-under-par.