You don't go crazy when you win, says Mourinho
Mourinho vows to not celebrate most United goals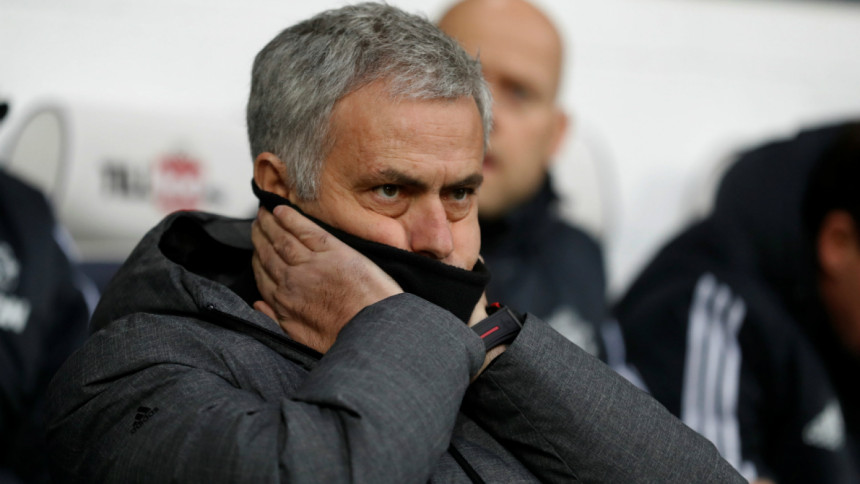 United manager Jose Mourinho suggested that he no longer wants to celebrate most of his team's goals after he was asked about the lack of celebration from striker Romelu Lukaku, following the forward's opening goal.
Mourinho perhaps intended a dig at City manager Pep Guardiola, who he felt, celebrated Manchester City's goal excessively during the Manchester derby, a game which sparked fresh rift between the two old rivals.
"I didn't celebrate too. Nobody was happier than me. Fifteen years ago I look at myself celebrating goals. With maturity you go into levels that you control your emotions better," he explained at a press conference.
Mourinho insinuated that there is no need to go crazy when a team wins. He referred to Guardiola as 'other managers', who does not change with experience. This was indeed a hark back to the early days of the Guardiola-Mourinho rivalry where Mourinho referred to Barca or Guardiola as the 'other teams' or 'other managers'.
"You get more experienced, you get more balanced. You don't go crazy when you win. You don't get depressed when you lose. You are much more stable with experience. Some other managers, they are different, and they don't change.
"I change. If I score a goal in the last minute you will see me run, for sure, for sure. But a goal in minute 20-something, 1-0 with a lot to play… Let's play."
"I didn't see it, I didn't watch. I am not interested in doing that. You are the ones to make your evaluations, your comments. For me, nothing," he added.
"I think Lukaku didn't celebrate for two reasons. His love for West Bromwich Albion. He was a happy kid here, they help him to feel loved, they made him feel at home. It was here he exploded in the Premier League. So for sure that.
"And probably the second thing is he looks at me and I don't celebrate too. And he probably says: 'If he doesn't celebrate why should I celebrate?'"