Won't repeat 2016 meltdown: Poch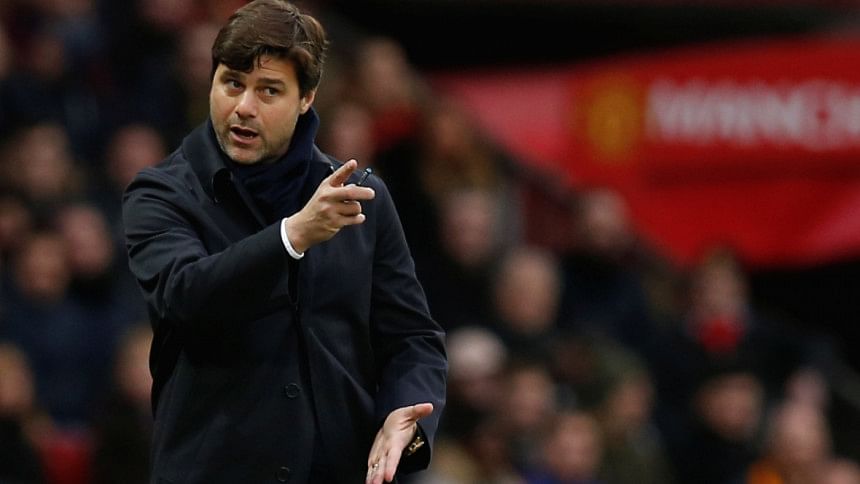 Tottenham Hotspur will not lose their cool like they did last season, manager Mauricio Pochettino pledged after his side overwhelmed Bournemouth to increase the heat on Premier League leaders Chelsea.
Spurs' bid to pip Leicester City to the title last season came crashing down amid a flurry of bookings and suspensions following stormy draws against West Bromwich Albion and Chelsea.
But after watching his side defeat Bournemouth 4-0 at White Hart Lane on Saturday, Pochettino said his players had wised up.
"I think we've learnt a lot," said the Argentine, whose team closed to within four points of Chelsea ahead of the leaders' trip to Manchester United on Sunday.
"There was a very bad period at the end of last season. We spent a lot of energy fighting against Leicester, but [also] against West Bromwich, against Chelsea, against the media, against the people.
"We fought against all and we spent a lot of energy. Now we're focusing on fighting our opponent when we play.
"We spend time and energy preparing ourselves to compete in the best way. It's a big step for us.
"That was our challenge from the beginning of the season, to improve our mentality, our belief. I think you can see the group and the team improved a lot."
Spurs often played after Leicester during last season's run-in, but in recent weeks they have been in a position to put pressure on Chelsea by playing first.
"If you win, it's a big thing to put pressure on your opponent. Last season we never had the position to play before Leicester," he said.
"Claudio Ranieri said, 'The world was for us, trying to help Leicester.'
"Last season when I told you, [you thought] 'This guy is a little crazy.' Now that you hear [it] from him, you can put [yourself] in my position and my players' position. "It was so, so difficult, because all the teams were trying to kill Tottenham. It's impossible to understand why. But it was very good to hear that comment from Claudio Ranieri. It means a lot.