Podolski quits int'l football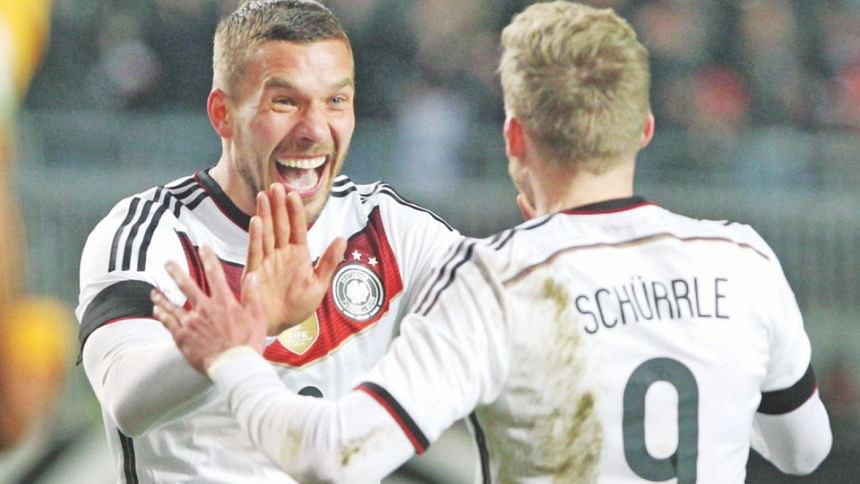 German striker Lukas Podolski announced on Monday his retirement from international duty for the Mannschaft after appearing 129 times for the World champions and scoring 48 goals.
The Galatasaray forward is the second German veteran to announce his retirement in the last two weeks after Manchester United midfielder Bastian Schweinsteiger also announced his retirement.
"I told the manager (Joachim Low) that from now on I won't be playing for the national side anymore" Podolski wrote on his Facebook page, saying it as a "very difficult decision".
Podolski made his debut for Germany in 2004 against Hungary when Rudi Voller was manager. In 2006 he was named the World Cup's best young player after scoring three goals.