Women footballers to come under BFF contract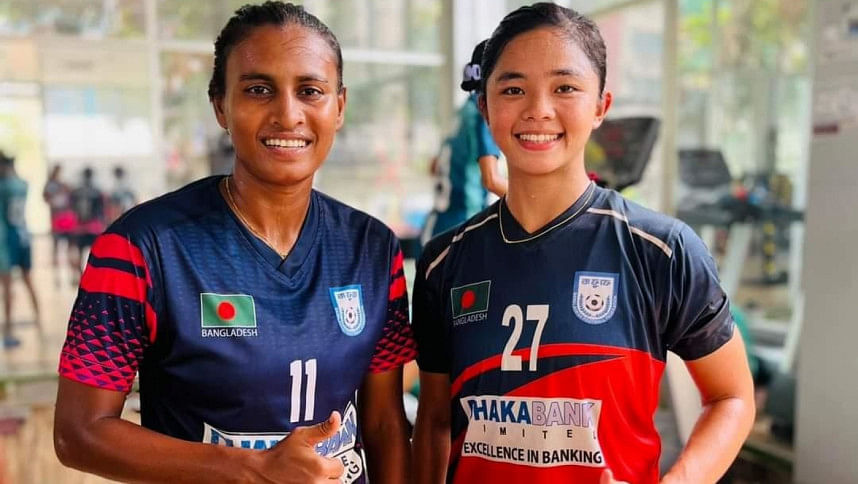 Bangladesh national women's football team players are set to come under a professional contract with the Bangladesh Football Federation.
A contract signing ceremony is scheduled to take place at the BFF House today where, according to a source inside the federation, around 30 footballers are set to come under the contract.
Currently the BFF dormitory houses around 70 female players in total – ranging from age-group to senior women's team. The players get a monthly salary of around 10,000 on average – based on their performance and seniority. Reportedly, senior team captain Sabina Khatun draws a maximum of Tk 20,000 while the lowest amount is Tk 5,000.
The players have staged a number of protests and refrained from training a few times in recent months in demand for an increase of salaries and other benefits, including food, accommodation and sports kits. They had also met the BFF high-ups a few times, demanding a monthly salary of Tk 50,000 but they failed to see their demands met.
Some of the players had also participated in a local football tournament recently in Satkhira, outside the jurisdiction of the game's governing body as the relationship between the players and the federation became strained.
It is understood that the professional contract will offer them a higher salary compared to the current one, however, that will fall well short of their demand. It will also set out a code of conduct for the contracted players.