Ronaldo avoids red card but not suspension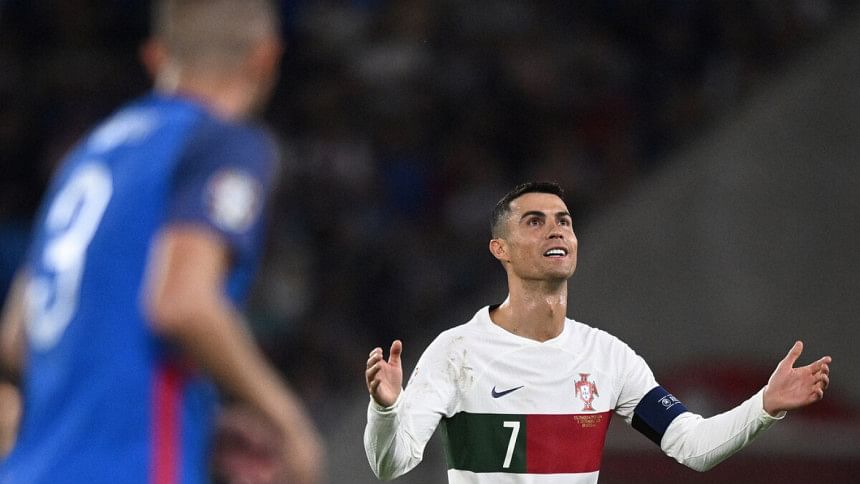 Cristiano Ronaldo misfired as Portugal worked hard to edge past Slovakia 1-0 and earn a fifth consecutive triumph in Euro 2024 qualifying in Bratislava on Friday, courtesy of a goal from Bruno Fernandes.
Roberto Martinez's side have not conceded a goal in Group J, scoring 15, and are five points clear of their opponents who are second after being beaten for the first time.
In the 43rd minute, Fernandes sent Portugal ahead, drilling home from a tight angle into the far corner, his third goal of the qualifying campaign.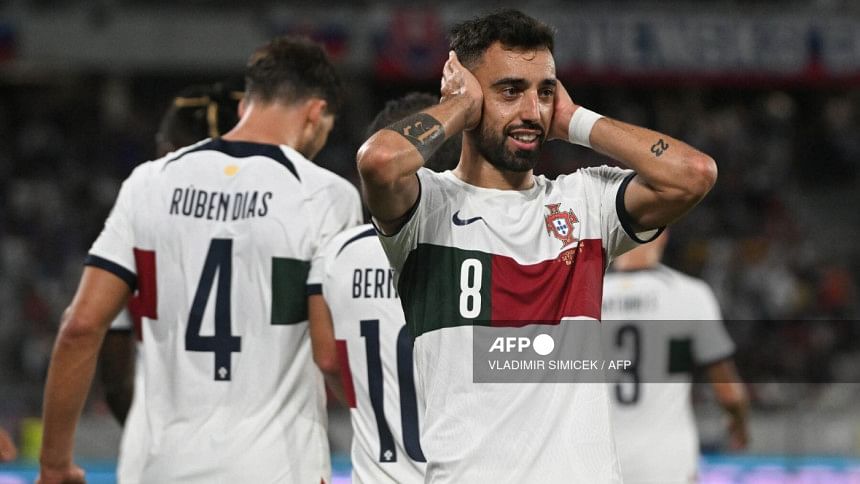 Meanwhile, Cristiano Ronaldo was lacklustre in his 201st Portugal appearance at the age of 38.
The Portuguese superstar also got away with a yellow card after having kicked Slovakia goalkeeper and former Manchester United teammate Martin Dubravka in the face in the 62nd minute. With Dubravka lying in agony, Ronaldo was quick to apologise, indicating to the referee that his foot accidentally slipped to strike Dubravka as he attempted to reach for a loose ball.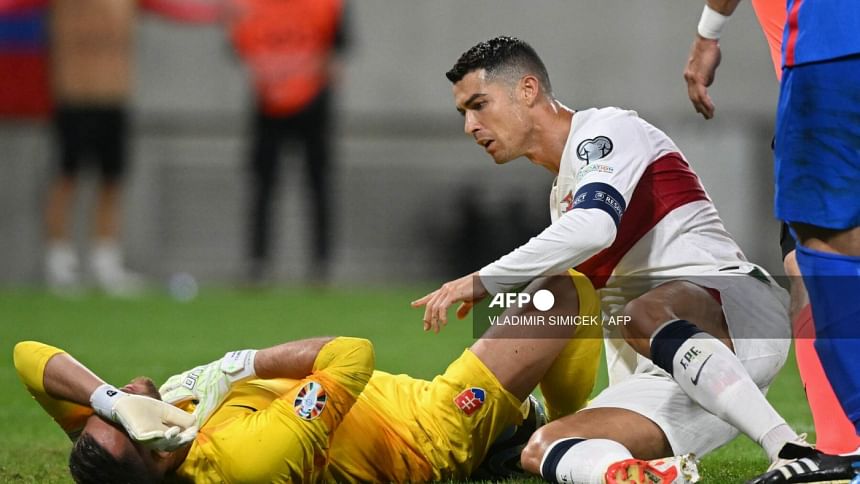 Ronaldo, however, is set to miss his side's next match when the Euro 2016 winners play Luxembourg at home on Monday as three yellow cards in five matches meant he was handed a one-match suspension.