PSG call crisis meeting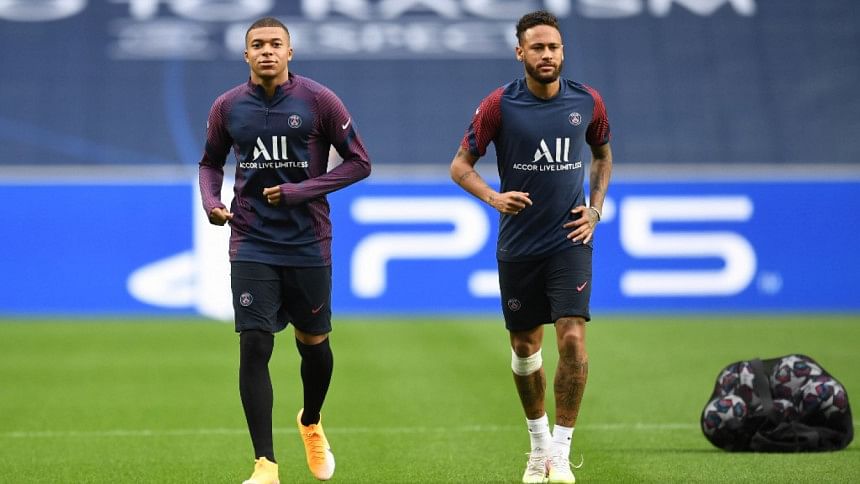 Paris Saint-Germain have reportedly called a crisis meeting amid rising tensions between star duo Kylian Mbappe and Neymar, reports to L'Equipe.
The two players will be joined by coach Christophe Galtier and Football Advisor Luis Campos to quickly settle the dust from their fallout on Sunday.
Mbappe appeared in a mood for much of 5-2 win over Montpellier, refusing to celebrate his goal and carrying about him an air of irritability.
According to reports, Mbappe advocated for the Brazilian to be moved on this summer, but the real drama on Sunday began with who exactly was PSG's designated penalty-taker. Nobody has challenged Neymar for the duty since he and Dani Alves plotted to take those duties from Edison Cavani.
Tensions rose further after the game when Neymar 'liked' a series of tweets suggesting Mbappe's penalty-taking duties were a part of his contractual rights.
"It's now official, Mbappe is the penalty taker at PSG," read the tweet posted by user @Neymargiabr, which was liked by the former Barcelona star. "Clearly this is a contract thing, because at no club in the world that has Neymar would he be the second taker, none. It seems that because of the contract [extension], Mbappe owns PSG!!!"
The Brazilian is widely regarded as the club's best penalty taker but Mbappe was given the task of stepping up from the spot to fire Christophe Galtier's men ahead in Saturday's 5-2 win over Montpellier, but saw his spot kick saved.
Neymar has now scored three times in PSG's first two games this season, while Mbappe managed to find the back of the net in his first Ligue 1 start of 2022/23.