Phenomenon, Lula weigh in on foreigner debate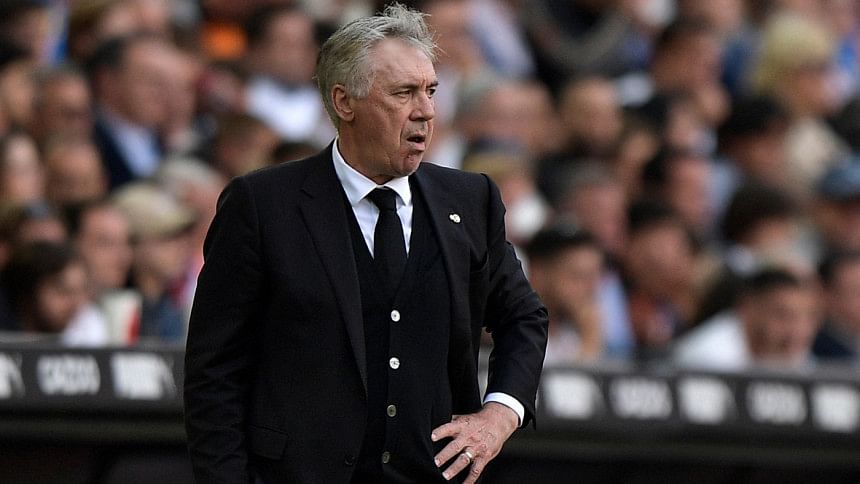 The raging debate in Brazil about whether their famed national team should depend on a foreign manager on a full-time basis for the first time in their history after the appointment of Carlo Ancelotti was announced reached fever pitch on Friday, with two of the nation's most prominent figures sharing differing opinions on the issue.
Ancelotti is set to become the first foreign Brazil manager since Argentine Filpo Nunez, who took charge for one friendly against Uruguay in 1965. The only other foreigners were Uruguay's Ramon Platero and Portugal's Joreca, with the former lasting under a month and the latter serving for four days.
Brazilian President Luiz Inacio Lula da Silva criticised the Ancelotti's appointment, claiming he would be better off sorting out the Italian national team's problems.
"I admire Ancelotti, but he has never been Italy's national coach," Lula told TV station SBT on Thursday. "Why does he not resolve Italy's problem, who did not qualify for the 2022 World Cup?" added the 77-year-old.
In the interim, Fluminense coach Fernando Diniz will be in charge of Brazil for their opening 2026 World Cup qualifiers. "I am a fan of Diniz," said Lula. "He has the personality, the creativity and it is he who commands the dressing room."
Earlier in the day, Ronaldo, chimed in with a different opinion.
Speaking on the 'Mano a mano' podcast, O Fenomeno relayed Brazil's coaching standards through the lens of Vinicius Jr.
"They didn't prepare Vinicius Jr or improve his technical fundamentals. He didn't know how to control the ball with his left foot! Today, after growing up in Spain, he is the most decisive attacker in world football," Ronaldo said. "Vini arrived in Europe without tuning. For many years, talents have been left like unpolished diamonds. His is a clear case.
"He has developed a lot, with professional methodology and with the help of great technicians. He has gone from water to wine in two years. And he was playing for Flamengo. They didn't train him properly, they didn't improve his left leg."
"Today we have ten coaches from abroad in the First Division. They are better prepared than the Brazilians. I know they will criticize me for that, because they will think that I am unpatriotic and that I prefer foreigners, but that is not it. I think we have to hire the best," he said.