'No FA has a role in developing its nation's football'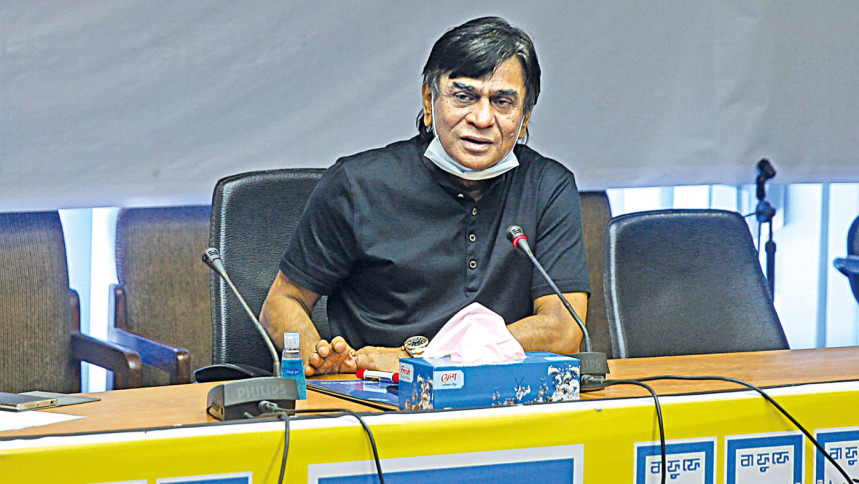 Legendary footballer Kazi Salahuddin has been at the helm of the Bangladesh Football Federation for 13 years but the national team has not made satisfactory progress in that time. The BFF boss spoke to The Daily Star's Anisur Rahman, sharing his thoughts about the new coach and the team's plans for the next year. The excerpts are below:
The Daily Star (DS): What changes are you expecting in this year under the new coach?
Kazi Salahuddin (KS): It was inevitable that we would have to appoint a new coach following the last coach's [Jamie Day's] performance, decisions and remarks, which forced me into a decision. We looked at some high-profile coaches with high price tags, but ultimately we got Javier Cabrera at the right price for one year. What I want is for him to improve the performances of the national football team by 10 per cent compared to recent performances. If there is 10 per cent development, we become a power in South Asia. If Cabrera can perform well, it will be very good. Otherwise, we will have to decide further.
DS: Similar to previous coaches, Cabrera also does not have experience managing a national team. How optimistic are you?
KS: If I wanted to sign a coach who has experience working with national teams, it would cost US $40-50 thousand per month. What we are doing is signing a coach within our capabilities.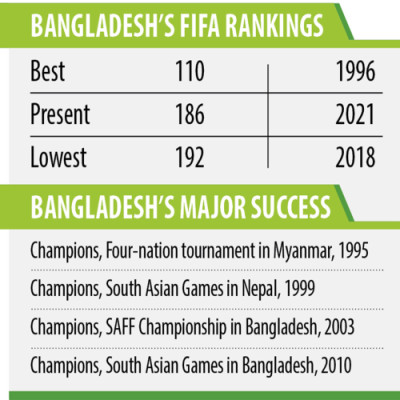 DS: What international engagements lie ahead for the national team?
KS: Bangladesh are supposed to take part in the AFC Asian Cup Qualifying round in June. For the national team, we want to avail all FIFA windows in January, March and September. We have already decided to play two friendly matches against Indonesia, subject to meeting the criteria set by hosts Indonesia. We will also play friendly matches in two more windows to improve our FIFA ranking. Apart from that, the Bangladesh Olympic team is supposed to take part in the football event at the Asian Games in China in September.
DS: What are the developmental steps you have taken to groom quality players in future?
KS: This question was answered many times before. 210 countries play football and clubs bear the responsibility of developing a nation's football. If you count the top 20 clubs of the world, everyone spends $230-260 million behind the players per year. No national federation has a role in developing its nation's football but I find that our clubs are more interested in ready-made players instead of nursing age-group players.