'Messi not at Pele, Maradona's level'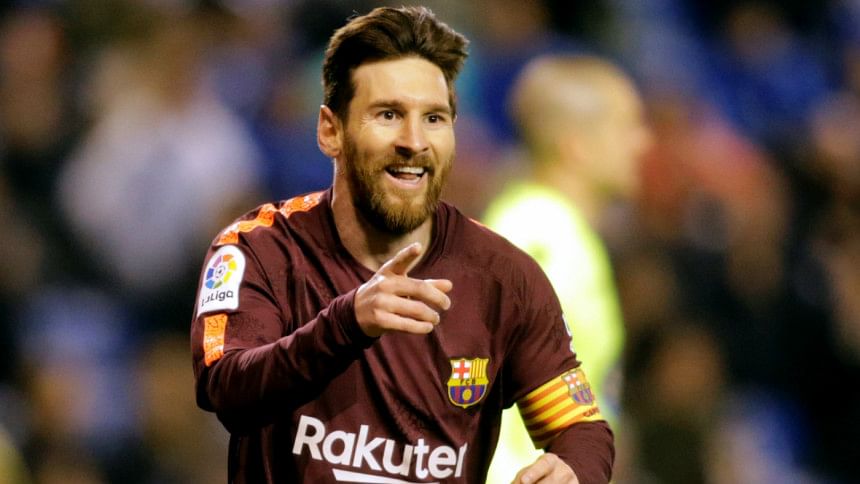 Former Brazil playmaker Zico believes that Lionel Messi's international record counts against him in the debate over whether the Barcelona star is at the same level as the legendary Pele and Diego Maradona.
According to the Brazilian legend, Messi is almost at the level of Maradona but Pele is the greatest of all time.
The Argentine, who has five ballon d'ors to his name, is enjoying another prolific campaign thanks to 21 goals in all competitions, including a league-high 15 in La Liga.
"Messi is close to Maradona," Zico, who works as a director at Kashima Antlers, told Omnisport.
"That means, in my opinion, he can't be compared to Pele. I still consider Maradona in front of Messi. With Pele, no. Pele has all the qualities and characteristic that a football player has to have.
Although Zico believes that Messi has almost all the qualities, but without international success, it does not make him better than both his compatriot or Maradona.
"[Messi has] almost everything, but he doesn't have the World Cup titles that Pele has. This [means] a lot," the Flamengo icon said.
"Because, I think Maradona played, like in our period, with a player in his back all the time. Maradona has done a lot for his clubs, as Messi does, and for the Argentina national team. Maradona was a world champion.
The Brazilian also feels that Messi is surrounded by big name stars, the likes of which were not available to Maradona.
"Maradona has always stood out in the big competitions, and in a moment where Argentina was not a favourite with so many stars, like today, [when they have] high-level players in the big European teams.
"I think he didn't play in a team like Messi plays in for Barcelona today. He didn't have a [Gerard] Pique, an [Andres] Iniesta, a [Luis] Suarez, a Xavi or a Neymar beside him like Messi has today."