Juventus excluded from European competition next season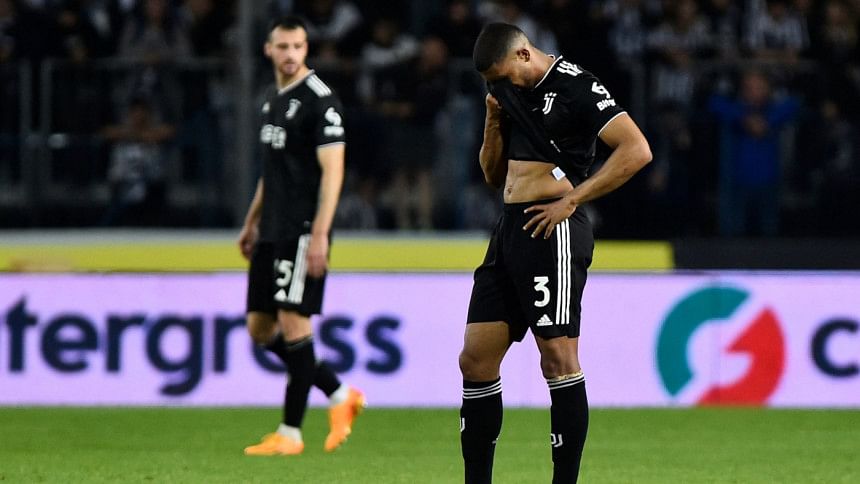 Juventus will not play in Europe next season after being banned over breaches of UEFA's Club Licensing and Financial Fair Play rules, while Premier League side Chelsea will pay 10 million euros for submitting incomplete financial information, Europe's soccer governing body said on Friday.
The UEFA Club Financial Control Body (CFCB) opened a formal investigation into Juventus in December, months after the Italian side was among eight clubs that reached a settlement with UEFA for failing to comply with break-even requirements.
In a statement on Friday, European soccer's governing body said it would "impose an additional financial contribution of 20 million euros on the club.
"Of this amount, 10 million euros is conditional and will only be enforced if the club's annual financial statements for the financial years 2023, 2024 and 2025 do not comply with the accounting requirements," UEFA added.
Juventus, who qualified for the Conference League playoff round after finishing seventh in Serie A last term, said they had waived the right to appeal that decision but maintained their innocence.
"We do not share the interpretation that has been given of our defense, and we remain firmly convinced of the legitimacy of our actions and the validity of our arguments. However, we have decided not to appeal this judgment," Juventus Chairman Gianluca Ferrero said.
Ferrero added that Juventus' decision not to appeal was in line with the policy they employed during a settlement with Italy's soccer federation (FIGC) in May, where they opted to pay a fine of 718,000 euros and not challenge a 10-point penalty.
"As in that case, we prefer to put an end to the period of uncertainty and ensure full visibility and certainty to our internal and external stakeholders about the club's participation in future international competitions," Ferrero said.
"Lodging an appeal, possibly to other levels of judgement, with uncertain outcomes and timing, would increase the uncertainty with respect to our eventual participation in the 2024-25 UEFA Champions League."
The Conference League qualifying rounds for the 2023-24 season started earlier this month.
CHELSEA SETTLEMENT
UEFA also reached a settlement with Chelsea over the submission of incomplete financial information, related to "historical transactions" between 2012-19 - prior to the London club's acquisition by the Boehly-Clearlake consortium in 2022.
"Following the club's sale in May 2022, the new ownership identified, and proactively reported to UEFA, instances of potentially incomplete financial reporting under the club's previous ownership," UEFA said.
"Following its assessment, including the applicable statute of limitations, the CFCB First Chamber entered into a settlement agreement with the club which has agreed to pay a financial contribution of 10 million euros to fully resolve the reported matters."
Chelsea, who finished 12th in the Premier League following a chaotic campaign, will not be competing in Europe in 2023-24.